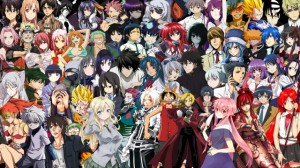 All students grade 6 thru high school are invited to join us for this months Anime Club meeting.  Wednesday February 8th at 4 pm in the Board Room.
Catch some of the best episodes of your favorite Anime series, share what you are reading and watching and enjoy a little something special as we celebrate Chinese New Year!
Stop by the Teen Dept. or call 203-385-4167 for more information.