APRIL IS NATIONAL FINANCIAL LITERACY MONTH
It's an excellent opportunity to review and upgrade your financial smarts!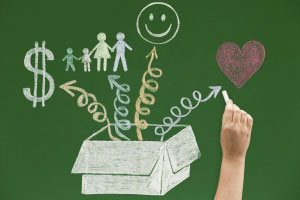 On March 9th, 2004, the US Senate passed a resolution designating April 2004 as Financial Literacy Month. Since then, throughout the month of April, organizations promote special events and circulate financial information to help people become more informed about the importance of financial education.
Financial literacy is important because it helps us make informed decisions about the use and management of money. Examples of financial literacy skills include budgeting, managing personal debt, saving money, and investing for retirement. The more we can learn about financial literacy, the easier it is to aim for better financial resilience!
Financial Literacy Topics:
CORONA VIRUS MONEY ISSUES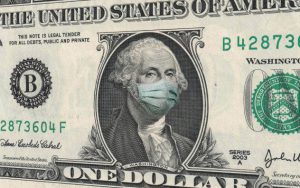 BUDGETING
SAVING
CREDIT REPORTS
IDENTITY THEFT ISSUES & GENERAL SAFETY
FOR KIDS:
MONEY SMART WEEK
Virtual Money Smart Week 2021 was held Saturday, April 10 – Saturday, April 17
PROGRAM MATERIAL WILL BE AVAILABLE FOR A LIMITED TIME
This week-long free virtual campaign aims to help people better manage their personal finances with a focus on those hardest hit by the COVID-19 pandemic. View more details at www.moneysmartweek.org.
This year's line-up included:
Talking Cents – How do you talk to your children, aging parents, or life partner about money? It can be challenging to know where to start and what topics to bring up. Join us to discover some easy strategies and simple tools you can use to start these important conversations in a fun and comfortable manner. During this presentation, The University of Chicago Financial Education Initiative will provide tips for starting the often-challenging conversation about money with friends or family.
Savings: A Little Can Make a Big Difference – Learn how and why even a small amount of savings (hint: in the low hundreds) can help keep your rent/mortgage protected and utilities on. Additionally, learn just how little you might need to save per paycheck to reach these realizable goals. During this presentation, the FINRA Investor Education Foundation will review how even a very modest savings cushion can be associated with major life improvements.
Bank On It: Finding Safe + Affordable Bank Accounts – Wary of opening a bank account due to hidden fees and charges? Worried that you need every dollar that you earn, and want to avoid being charged due to a minimum balance requirement?  Join us to learn how to find accounts that remove the risk of overdraft, low balance charges and other high fees so that you can manage your money to spend on what you choose. During this presentation, the Economic Awareness Council will review the many ways in which selecting a high-quality, safe and affordable bank account can improve your life.
Understanding the Basics of Federal Student Loans – Calling all borrowers, students and parents to join us in learning how U.S. Federal Student Aid (FSA), a division of the U.S. Department of Education, can help you – and how the division has adjusted their offerings to consider the impacts of Covid-19 on borrowers. Get a basic overview on federal student loan programs and learn tips to utilize federal student programs to help pay for education beyond high school.  During this presentation, The U.S. Department of Education Federal Student Aid will share their core mission of ensuring that all eligible Americans benefit from federal financial assistance – including grants, loans and work-study programs – for education beyond high school.
Tax-Related Fraud + Identity Theft – Identity theft and tax scams have increased during the Covid-19 pandemic. Find out what to do if you are an identity theft victim. Learn how the Internal Revenue Service (IRS) can help. Discover how to protect your records and stay aware of Covid-19 tax scams and phishing schemes. During this presentation, the Internal Revenue Service (IRS) will share information on how to recognize signs that your identity has been stolen for tax-related issues.
Managing Personal Finances During Covid-19 – Learn suggestions for managing your money in a time of crisis. Topics covered include budgeting, emergency savings and managing debt. While some factors affecting financial security are beyond individual control, financial know-how can help all of us better manage our finances – especially during the sudden and drastic effects of the Covid-19 pandemic. During this presentation, The Global Financial Literacy Excellence Center (GFLEC) will aim to share the financial knowledge individuals need to fully participate in the economy and build secure futures.
Housing Protections + Resources – The session will help people understand where to turn if they are having trouble making rent payments. Homeowners will learn how they are protected under federal law from foreclosure and can temporarily pause or reduce their mortgage payments if they're struggling financially. During this presentation, The Consumer Financial Protection Bureau (CFPB) will highlight resources that can help homeowners and renters during the Covid-19 pandemic.
Tips for Managing Money Ups and Downs – The Covid-19 pandemic has dealt a financial blow to many U.S. individuals and families. Join this session to learn how to do your best with what you have available. Learn budgeting tips and tricks to help you plan ahead and meet your monthly financial obligations. During this presentation, The University of Wisconsin-Madison, Division of Extension will focus on easy steps you can take to get control of your money even when it doesn't seem like enough.
STRATFORD LIBRARY further reading: