Welcome to the Stratford Library Children's Department.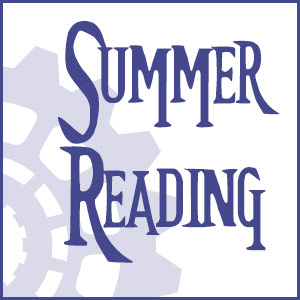 Download the Children's Summer Newsletter.
Sign up for Summer Reading Program.
Congratulations to our Week 1 Prize Drawing winners! Remember, every child in the Summer Reading Challenge who reads at least 1 book this week is eligible for the prize drawings.

Benedict

Tanvi

Justin

Shane

Anneliese

Keep reading – we want to hear about YOUR favorite books this summer!

Hi, everyone!

For our readers, just wanted to announce that the 2 weekly challenges are: Read a biography, and … starting Monday, read a mystery. To activate the challenge, read any book that fits the challenge, enter it into your Library Insight account, then stop by the Library to report on that book. You'll earn an extra weekly prize and an extra free book.

This week's special events include our Miss Vicki Soto – Summer with Sylvie – author event with Jennifer Sattler on Thursday at 4 pm. We hope you can join us! RSVP on our Events Page.

Summer Reading for children ages 0-12 starts June 1. Are you ready?! This year, we're Building a Better World through reading.

Children not yet reading on their own (up to age 8) can join our Read to Me Club. Complete activities, earn stickers and a free book each week. Children who complete 20 activities can attend a party with singer Al DeCant.

Readers through grade 7 can sign up for the Summer Reading Challenge. Read 8 books this summer to attend a party with Mayor Harkins and entertainer Kahana Hula. Details about registering for the party are at www.townofstratford.com/heroes. At the Library, children earn the weekly prize and a free book each week they log a book. Children who join the challenge will also be entered into weekly raffles for additional prizes.

It all starts June 1. We'll see you at the Library!
Read More…