Welcome to the Stratford Library Children's Department.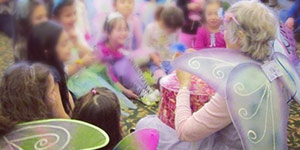 As part of the Stratford tree lighting events, the library will host Edward Leonard's Holiday Silly Song Sing-Along. The program includes children's songs, musical games, dance movements and rhythms. Edward Leonard will be leading this fun performance with accompaniment on guitar, drums, and maracas.

The program will be Tuesday, December 2 at 4 p.m. Call to register at 203-385-4165.

It's "Party at the Palace" Game Night at Barnes & Noble of Milford on Friday, November 21 from 6-8 p.m! All children and their families are welcome.

ACTIVITIES include:  Magic Show with Jay Reidy at 6:15 p.m., Scavenger Hunt, Face Painting, Royal Crafts, and a Royal Dance Class (7:30 p.m.)! Plus, prizes all night long

Game Night is free and open to all. Any purchases made that night benefit the Stratford Library Children's Department.

And don't forget to shop! November 21-26 in-store or online at bn.com/bookfairs using the Library's ID# 11392883 – buy yourself a treat, buy someone a gift, and part of your purchase will be donated to the Library.

Thank you for your support! See you at the palace. 

Special announcement: The Tuesday 10:30 storytime and the Friday 10:30 storytime this week are Halloween-themed with costumes encouraged. Children will be trick-or-treating around the library at the end of storytime.

Happy Halloween, everyone!