Welcome to the Stratford Library Children's Department.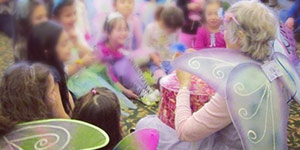 If it snows on Saturday, please phone 203.385.4165 or watch the Facebook page before coming out to Saturday's LEGO Club (which is fully enrolled right now; waitlist only). If our volunteer cannot travel or the Library is closed, we do not want you to make a trip for nothing. And of course, always use your own best judgment about traveling in bad weather.

Just as a reminder, when Stratford schools have a delay, there are no morning programs. When Stratford schools cancel, there are no programs that day.

Enjoy your morning off, everyone! We ARE open our regular hours.

This Sunday, January 11 at 2 p.m. Ages 0 to 5. Join us!