Learn at your own pace, from home or in the library!
Self-paced Online Computer Classes:
The Stratford Library is a Northstar Digital Literacy learning center. Northstar Digital Literacy offers free online classes. Create a free account and practice computer skills, take assessments and build digital literacy skills.
Get Started: Sign up HERE for a learner account. Enter your name and email and you will receive an email with instructions on completing your registration. Then you are ready to start learning and practicing!
If you already have a Learner account, log in to get started right away.
Having built your new skills, you can then take online assessments which will provide a certificate and/or a digital badge to certify that you are qualified to pursue more advanced training, certifications, or career pathways elsewhere.
For those who would like to practice skills without signing up for an account, Northstar Online Learning (NSOL) offers free access to the following units, right now: Basic Computer Skills – Email – Microsoft Word – Career Search Skills
Online practice skills include:
• Essential Computer Skills – Basic Computer Skills, Internet Basics, Using Email, Windows OS, Mac OS
• Essential Software Skills – Microsoft Word, Excel, PowerPoint, Google Docs
• Using Technology in Daily Life – Social Media, Information Literacy, Career Search Skills, Accessing Telehealth Appointments, Supporting K-12 Distance Learning, Your Digital Footprint
Other Digital Skills Learning Resources:
Practice your mouse skills with Mousing Around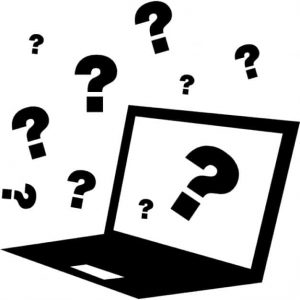 Learn to type with typing.com
Computer Skills Center – Video courses to learn popular software and computer basics. Access with your Stratford Library card.
DigitalLearn – A collection of self-directed, basic computer tutorials. Modules are video-based with narration, typically 6 to 22 minutes long, written in plain language DigitalLearn.org provides intentional, foundational instruction to be taken at your own pace.
GFCLearnFree – Whether you are new to the computer, returning for review or just want to gain more 21st century skills, these free computer tutorials can help. From Computer Basics to Microsoft Office to Apple, choose from dozens of free training topics. GCFLearnFree.org is a program of Goodwill Industries of Easter NC, Inc.
Learning Express – Provides self-paced online tutorials through its Computer Skills Center. Examples of topics include computer maintenance, email, Microsoft Office, and more. Create an account with your Stratford Library card and log in.
Microsoft 365 Training – Microsoft offers free online tutorials for MS Word, PowerPoint, Excel, Access and more.
TechBoomers – Free site teaches older adults and other inexperienced Internet users basic computer skills.  Learn about a wide variety of websites, apps, and more.