Quick start your search for information
To access these resources from home, have your library card number ready

ResearchIT CT – Search magazine, newspapers, journals, and more. Provided by the Connecticut State Library

Ancestry – The world's largest online family history resource. Available in the library only.

Connecticut Post – Search or browse back issues of the Connecticut Post via Newsbank. Newspaper articles from 2001- now and web articles from 2015 – now.


Consumer Reports (in the library)- Read product ratings and reviews before you shop.
Consumer Reports (outside the library)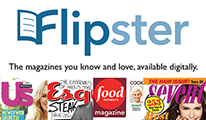 Flipster – Popular magazines downloadable to your computer or mobile device.

Freegal – Stream music and create playlists. You can also download up to 5 songs a week with your library card. The songs are yours to keep. Look for the Freegal app in the Apple App Store and Google Play.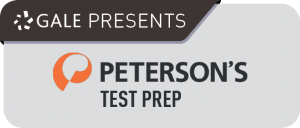 Gale Presents: Peterson's Test Prep – Prep for SAT, ACT, AP tests: build skills in reading, writing, math, and science.  Practice tests for a wide range of professional exams are also available. Medical exams like NCLEX, TEAS, EMT, Real Estate licensing tests, Military exams, and Praxis exams are all available.

Hoopla – Instantly borrow free digital movies or tv episodes. Ebooks, downloadable audiobooks, and digital comics are also available.


JobNow! – Live job coaching to help you with your resume and interviewing skills. Submit your resume and receive constructive feedback.

Mango Languages – Learn more than 60 languages right from your computer, tablet or smartphone.
Morningstar – Invest wisely! Morningstar provides a wealth of in-depth financial information, objective research, and insightful commentary. Use the "In library link" for use in the library and the "Remote Use Link" for access from home.
NewsBank– Explore and stay informed on local and national topics, people, and events in areas such as business, health, education, jobs and careers, political and social issues and more.  Features a wide variety of credible, vetted news sources spanning the U.S., including the Connecticut Post. Also available remotely 24/7 on any device.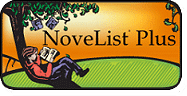 NoveList Plus – Find your next great read! Titles, articles, and lists for both your fiction and nonfiction needs.

OverDrive – Download free ebooks and eaudiobooks to your electronic device.

Reference Solutions – Reference USA is now Reference Solutions! Search for businesses and individuals in the U.S. and Canada in this comprehensive database with millions of records.
Search or browse the Stratford Star archive in Newsbank. Articles from 2000 – 2018 are available.

TumbleBook Library – ebooks, read alongs, graphic novels, and more for kids


Value Line offers research on companies, markets, industries, and economies for investors. They cover over 6,000 stocks, 18,000 mutual funds, 200,000 options, and other securities.

Call for help with your questions: Adults: 203-385-4164 Teens: 203-385-4167 Children: 203-385-4165 or Contact Us Stratford librarians will answer questions, assist with research and locate hard-to-find items.