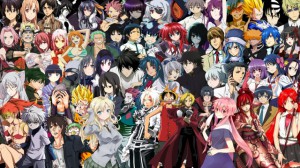 Combine 1 action packed Anime DVD add some pizza and snacks and you have just created the perfect March Anime Club meeting!  Want to be part of it?  6th grade and older are all invited to join us each month.  Tell us about what your watching, share your artwork and watch some great Anime and make recommendations for our Anime & Manga collections.
Next meeting:
Wednesday March 9, 2016 at 4:00- 5:00  pm in the Library Board Room.
For more information call 2013-385-4167.