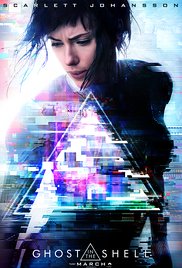 Cyber enhanced human, Major
(Scarlet Johansson) is trying
to stop the worlds most
dangerous criminals!

Ghost in the Shell
Wednesday, August 23rd at 4 pm in the
Lovell Room
Anime Club is hosting this special presentation–all middle and high school teens are invited to join us.
There will be ice cream!