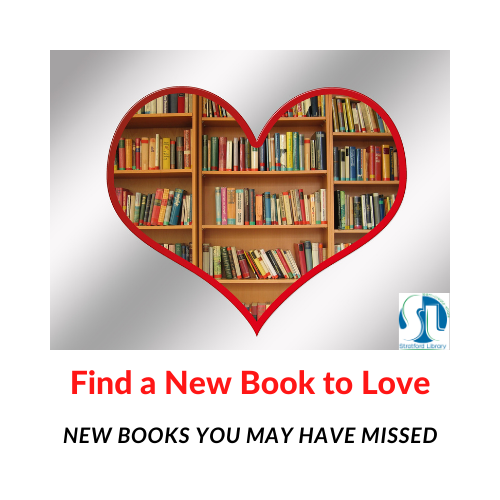 Enjoy some adventure books you may have missed!
A Talent for Trouble by Natasha Farrant. Catalog description: "Eleven-year-old Alice Mistlethwaite persuades her boarding school friends, Jesse and Fergus, to set out on an off-the-grid adventure in which they face storms, illness, injury, and international jewel thieves."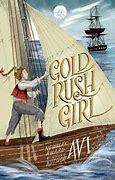 Gold Rush Girl by Avi. Catalog description: Victoria Blaisdell longs for independence and adventure, and she yearns to accompany her father as he sails west in search of real gold! But it is 1848, and Tory isnt even allowed to go to school, much less travel all the way from Rhode Island to California. Determined to take control of her own destiny, Tory stows away on the ship. Though San Francisco is frenzied and full of wild and dangerous men, Tory finds freedom and friendship there. Until one day, when Father is in the gold fields, her younger brother, Jacob, is kidnapped. And so Tory is spurred on a treacherous search for him in Rotten Row, a part of San Francisco Bay crowded with hundreds of abandoned ships.
Katt vs. Dogg by James Patterson. Catalog description: A Dogg family and a Katt family are spending their vacations at Western Frontier Park fighting with each other when a youngster from each family becomes lost in the dangerous forest.
Hamster Princess: Little Red Rodent Hood by Ursula Vernon. Catalog description: A little girl in a red cape asks for Princess Harriet Hamsterbone's help with a pack of weasel-wolves who want to eat her grandmother, but after meeting everyone, Harriet is not sure whom to trust.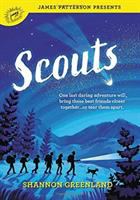 Scouts by Shannon Greenland. Catalog description: The summer before seventh grade, five best friends sneak out to watch a meteor shower, but soon find themselves on the run from a violent mountain clan.
Storm Blown by Nick Courage. Catalog description: In San Juan, Puerto Rico, Alejandro worries about his great-uncle while helping guests at a resort, and in New Orleans, Emily worries about her sick brother as a major hurricane rages, changing both their lives forever.
The Curse of the Cursed Temple of Curses or We Nearly Died — a Lot by Scott Peterson and Joshua Pruett. Catalog description: Dani and her big brother Mike find themselves aboard the ill-fated river expedition of careless adventurer, Captain Kevin. Complete with treacherous temples, ancient idols, and plenty of explosions, this big adventure brings humor along for a dangerous and thrilling ride up the Amazon.
The Disaster Days by Rebecca Behrens. Catalog Description: Thirteen-year-old Hannah's first real babysitting job turns into a nightmare when a major earthquake knocks out power and phones, cuts off the island, and leaves her stranded with two children.
Tom Swift Inventors Academy: The Drone Pursuit by Victor Appleton. Catalog Description: Tom Swift and his friends at the Swift Academy work together to retrieve a drone that was taken by the custodian, Mr. Conway, who they believe is a notorious hacker.
The Madre de Aquas of Cuba by Adam Gidwitz. Catalog Description: A legendary sea serpent is missing. Can the Unicorn Rescue Society fint it and end Cuba's terrible drought?
Wildfire by Rodman Philbrock. Catalog Description: Thirteen-year-old Sam Castine is at summer camp while his mother is in rehab, but when the camp is evacuated ahead of a fast moving wildfire, he makes the mistake of going back for his phone, and finds himself left behind, disoriented, and running for his life, together with a girl, Delphy, from a different camp–finding an old jeep keeps them going, but in the wilds of Maine, there are only logging roads and the deadly crown fire is everywhere