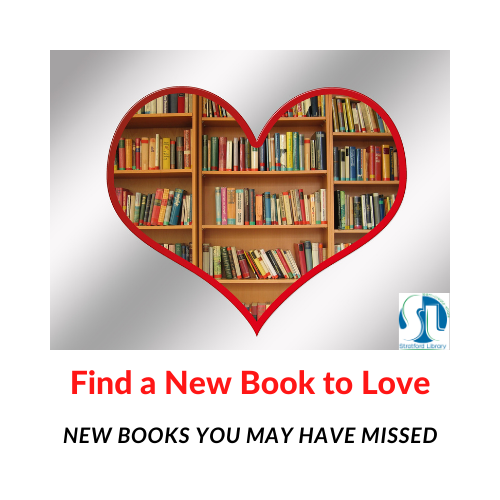 Hi, everyone! The Library's New Books for Kids Spotlights are going to go on vacation for a little while (A book's idea of a vacation is to go home with kids, so be sure to check some out, lol!!) but they will be back for summer to spotlight our summer reading suggestions for kids of all ages, so stay tuned for those posts, right here on our website.
NEW SPORTS FICTION
Baseball, basketball, and football action!
Individual and team sports…
Scavenger hunts and games…
Ninja competitions and more…
If you are like sports and games, here's a challenge for you –
Come to the Stratford Library Children's Department and check out a new SPORTS FICTION book you may have missed!
A High Five for Glenn Burke by Phil Bildner (J Bildner)
Sixth-grader Silas Wade slowly comes out as gay to his best friend Zoey, then his coach, with unexpected consequences.
Batting Order by Mike Lupica (J Lupica)
Can Matt help Ben improve his hitting and stand up to his father?
Becoming Ali: A Novel by Kwame Alexander and James Patterson (J Alexander)
The authors imagine the childhood of Cassius Clay up to age 17, including his childhood friends, struggles in school, the racism he faced, and his discovery of boxing.
Before the Ever After by Jacqueline Woodson (J Woodson)
ZJ's friends help him cope when his father, a beloved professional football player, suffers severe headaches and memory loss that spell the end of his career.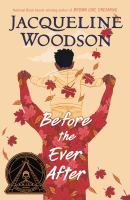 The Big Race Lace Case by Paul Duboise Jacobs (Bridge Books Jacobs)
Mack Rhino, a private detective, is on the case when a big race is in town and all the runners are missing the laces to their sneakers.
Bouncing Back by Scott Ostler (J Ostler)
Carlos learns what it truly means to be a teammate. He must help save his new wheelchair basketball's team gym from destruction.
The Breakaways by Cathy G. Johnson (J Comic Breakways)
When a popular student encourages her to join the soccer team, Faith signs up even though she has never played the game and learns about loyalty and friendship.
Camp Average by Craig battle (J Battle)
Kids like playing sports at Camp Average because it's not competitive. Then a new camp director arrives who hates to lose, and changes everything.
Con Quest! by Sam Miggs (J Miggs)

Cat and Alex are excited to be at the world's most popular comics convention, with a chance to compete in the Quest, a huge scavenger hunt run by their favorite celebrity.
The Fastest Finish by Cathy Hapka (J Hapka)
The producers of Junior Ninja Champion announce a wildcard episode, forcing the team from Fit Kidz Gym to accept a new competitor on their team.
Jayla Jumps in Joy by Joy Jones (J Jones)
After learning that her mother was a Double Dutch champion, Jayla forms a team hoping to stand out in her big, quirky family.
Mr. Lemoncello's All-Star Breakout Game by Chrsi Grabenstein (J Grabenstein)
Kyle and his team have to break out of their comfort zone and figure out how to unlock a series of locks to win Mr. Lemoncello's latest game.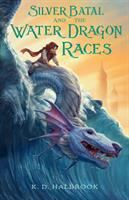 One Last Shot by John David Anderson (J Anderson)
Malcolm has never felt like he was good enough until he discovers miniature golf. But the tension between Malcolm's parents overshadows the gold tournament.
The Shark Report by Derek Anderson (Bridge Books Anderson)
After learning about sharks in school, Benny McGee is afraid to swim in the ocean. But a great white shark follows him home and they quickly become friends.
Silver Batal and the Water Dragon Races by Kristen Halbrook (J Halbrook)
Silver Batal, a young desert-dweller, dreams of becoming a water dragon racer, and when she befriends a rare dragon that can swim and fly, she may just get her chance
So You Want to Be a Ninja? by Vincent Bruno (J Bruno)
After watching endless ninja competitions on YouTube, the three kids dress like ninjas and travel back in time to 1789 Japan to discover what it takes to be a ninja.