Dungeons & Dragons Club
We invite the brave, clever, & daring on a journey through…Well, you'll just have to show up to find out.  Bring along your charachter sheet to play.  Newbies are always welcome to join>
Oct. 17  |  6-7:30 pm  |  Teen Dept.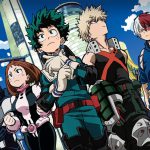 Anime Club
Discuss your favorite anime & manga, watch your favorite series with friends & share your artwork.  Also, help us plan our annual Strat*Con & Cosplay event.
Oct 23  |  4-5 pm  |  Lovell Room
Teen Movie Afternoon
Take a break from homework and come watch The Sun is Also a Star with friends.  Snacks served.
Oct 25  |  2:30-4:30  |  Lovell Room
Strat*Con & Cosplay
Celebrate fandoms of all shapes & sizes!  Meet up with other teens who share your love of anime, superheroes, comics & popular TV series with Kahoot quizzes, panel discussions, makeup tutorials, games, prizes & much more!  Cosplay/costumes are optional & must be family friendly.  (Open to grades 6 thru 13).
Oct 26  |  2-4:30 pm  |  Lovell Room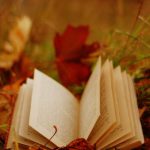 First Look Book Blitz
Join us for mini Booktober fest!  Browse our selection of ARC's (Advanced Reader Copies)–books that haven't hit the book shelves yet anywhere!  Share your favorite must read titles over snacks.
Oct 29  |  4-4:45 pm  |  Teen Dept.