BLACK HISTORY MONTH
Black History Month 2023
"Never, ever be afraid to make some noise and get in good trouble, necessary trouble."
– John Lewis, civil rights activist and former US House of Representative from Georgia
Since 1976, every American president has designated February as Black History Month and endorsed a specific theme. This year's Black History Month theme is Black Resistance and is a call to everyone to study the history of Black Americans' responses to establish safe spaces, where Black life can be sustained, fortified, and respected.
CLICK HERE for more information on ways to celebrate & honor the month.
FEBRUARY PROGRAMS
BOOKS: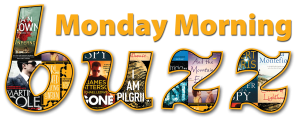 Monday Morning Buzz
Monday, February 6 | 11am | Lovell Room
Stop in to hear what's new, what's hot, and what books are creating a buzz! Staff will lead an informal discussion of books, movies and more. Share what you're reading and watching and hear from others!
Books Over Coffee
STORIES FROM THE TENANTS DOWNSTAIRS by Sidik Fofana- In person/Online
Wednesday, February 22 | noon | Lovell Room
SPECIAL FOR "BLACK HISTORY MONTH"! From a superb new literary talent, a rich, lyrical collection of stories about a tight-knit cast of characters grappling with their own personal challenges while the forces of gentrification threaten to upend life as they know it.
Copies available at the Check-Out Desk.

CRAFTS: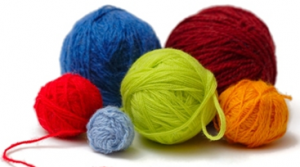 Knit Wits
Wednesdays, February 1 & 15 | 6pm | Lovell Room
Join the library's drop-in knitting program! Also crochet! Make new friends, get tips and share ideas while working on your own projects. Held every other Wednesday evening 6:00-7:30pm.
Coloring & Coffee
Monday, February 6 | 6pm | Lovell Room
Friday, February 10 & 24 | 11am | Board Room
Don't let stress get you down! Try coloring for adults! Coloring has many benefits including helping you to focus and de-stress. Stop in and give it a try. The Library will supply coloring pages, colored pencils and markers, plus coffee and tea. You are welcome to bring your own supplies too.
MOVIE:
Monday Matinees: TILL
Monday, February 13 | 12 noon | Lovell Room
SPECIAL FOR "BLACK HISTORY MONTH"!

TALKS:
Sunday Afternoon Talks: The Convoys of the North Atlantic
Sunday, February 12 | 2pm | Lovell Room
Bob Begin will discuss the longest single campaign of WWII. From Sept of 1939 until May of 1945, the Germans came extremely close to starving England while the convoys bravely defied U-boats and the deadly weather.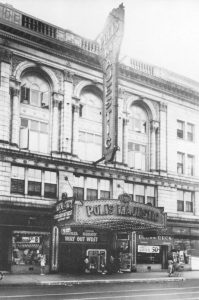 Sunday Afternoon Talks: Poli's Palace and Majestic Theatres Memories Project
Sunday, February 26 | 26 | 2pm Lovell Room
This Memories Project brings to life the two magnificent dormant theatres in Bridgeport, CT. The Theatres are listed on the National Register of Historic Places. See the photographs, listen to the stories, and share memories.
All talks are free and open to the public!