BOOKS: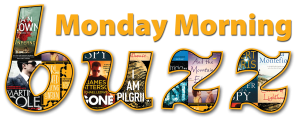 Monday Morning Buzz
Monday, Jan. 9 | 11am | Lovell Room
Stop in to hear what's new, what's hot, and what books are creating a buzz! Staff will lead an informal discussion of books, movies and more. Share what you're reading and watching and hear from others!
Little Gems Book Discussion
Wednesday, Jan. 18 | 11am | Lovell Room
We will discuss "Our Riches" by Kaouther Adimi. In this little gem of a novel, we learn about Edmond Charlot and Les Vraies Richesses (Our True Wealth), an Algerian bookstore/publishing house/library.  The story of Charlot and his bookstore includes Charlot's discovery of the young Albert Camus in 1937.  The momentous events of this novel also encompass WWII, the 1961 Free Algeria demonstrations in Paris, and a modern-day story in 2017, when a young man is hired to empty the famous bookstore.
Copies available at the Checkout Desk.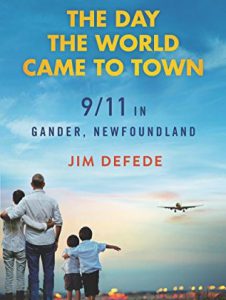 Books Over Coffee:
The Day the World Came To Town by Jim DeFede – In person/Online
Wednesday, Jan. 25 | noon | Lovell Room
Linda LiDestri will lead this discussion of the true story behind the events on 9/11 that inspired Broadway's smash hit musical Come from Away.
Copies available at the Check-Out Desk.

Books on Tap
Books, Brews, and Bantor
Tuesday, Jan. 31 | 7pm to settle, 7:30pm to talk
We will discuss: "What Strange Paradise" by Omar El Aldad. A NEW YORK TIMES NOTABLE BOOK OF THE YEAR From the widely acclaimed, bestselling author of American War—a beautifully written, unrelentingly dramatic, and profoundly moving novel that looks at the global refugee crisis through the eyes of a child.
Copies available at the Check-Out Desk.
CRAFTS: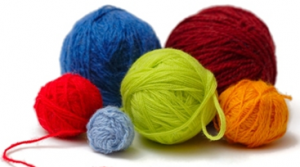 Knit Wits
Wednesdays, Jan. 4 & 18 | 6pm | Lovell Room
Join the library's drop-in knitting program! Also crochet! Make new friends, get tips and share ideas while working on your own projects. Held every other Wednesday evening 6:00-7:30pm.
Coloring & Coffee
Monday, Jan. 9 | 6pm | Lovell Room
Friday, Jan. 13 & 27 | 11am | Board Room
Don't let stress get you down! Try coloring for adults! Coloring has many benefits including helping you to focus and de-stress. Stop in and give it a try. The Library will supply coloring pages, colored pencils and markers, plus coffee and tea. You are welcome to bring your own supplies too.
JOB & CAREER RESOURCES:
Resume Workshop & Resume Review –  In-Person
January 18 | 10-12, 1-3 | Career Coach bus (library parking lot)
The Career Coach is back for a Resume Workshop and Resume Review. This program will be offered twice today: in the morning from 10am to 12pm and in the afternoon from 1pm to 3pm.
MOVIE:
Monday Matinees: THE WOMAN KING
Monday, January 9 | 12 noon | Lovell Room
TALKS:
You Wrote a Book, Now What? Secrets to Getting Published
Saturday, Jan. 28 | 2 pm | Lovell Room
Writing your book is only the first step! Getting published presents its own unique challenges. Join Jan Kardys of Black Hawk Literary Agency for an in depth look at the publishing process from start to finish. The workshop begins from manuscript to printed book, how to write a query letter, how to find a literary agent, nonfiction book proposals, social media marketing, subsidiary rights, contract deal points, and many other vital topics for writers who wish to get published today. Self-publishing vs traditional publishing is discussed as well.
Free and open to the public, registration is required.
Further reading available at the Stratford Library:

Book Writing & Publishing 
Book Writing & Publishing