SPECIAL EVENTS: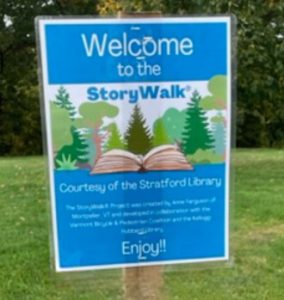 June through August
This summer enjoy reading and the outdoors! Follow along with the Stratford Library as we visit 5 outdoor locations around Stratford and enjoy a StoryWalk® and a program at each one. Click here for more information.
In July look for our StoryWalks at:
STERLING HOUSE – July 10 thru July 16
Special presentation by The Stratford Historical Society on July 12 at 6pm.
Learn about Stratford's history and try different types of colonial crafting.
Register Here
STRATFORD POINT – July 24 thru July 30
Special presentation by CT Audubon Society on July 29 at 1pm.
Experience the beautiful view while learning about local birds and preserving the marsh.
Register Here
The return of the Library's annual theatre showcase! Live staged readings of new and classic plays are on the menu performed by actors from Stratford's Square One Theatre Company.
Adult audiences, recommended. Limited seating. First-come, first-seated. No reservations. Doors open a half hour before the performance.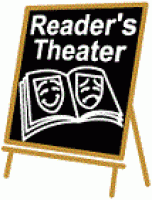 SHOOTING CROWS by Jack Rushen
Saturday, July 1 | 2-5pm | Lovell Room
PIE IN THE SKY by Lawrence Thelen
Thursdays, July 6  | 7-9pm | Lovell Room 
THE THANKSGIVING PLAY by by Larissa FastHorse
Thursday, July 13 | 7-9pm |Lovell Room

BEST PRACTICES by Damian Long
Thursday, July 27 | 7-9pm |Lovell Room

BOOKS: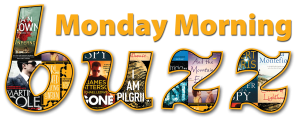 Monday Morning Buzz
Monday, June 5| 11am | Lovell Room
Stop in to hear what's new, what's hot, and what books are creating a buzz! Staff will lead an informal discussion of books, movies and more. Share what you're reading and watching and hear from others!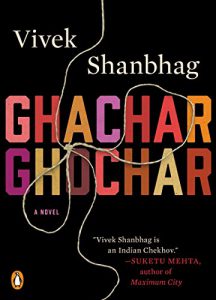 Little Gems Book Discussion:
"Ghachar Ghochar" by Vivek Shanbhag
Wednesday, July 12 | 11am | Lovell Room
Join our discussion of this  "little gem" of a novella about an impoverished household in India who experience sudden wealth, and how the family's relationships, attitudes, and actions are dramatically altered.
Copies of the book are available at the Checkout Desk.
CREATE: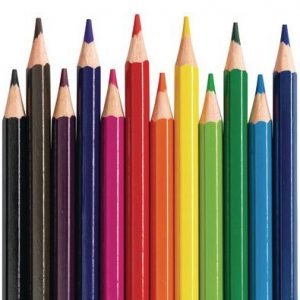 Coloring & Coffee
Friday, July 7 & 28  | 11am | Board Room
Don't let stress get you down! Try coloring for adults! Coloring has many benefits including helping you to focus and de-stress. Stop in and give it a try. The Library will supply coloring pages, colored pencils and markers, plus coffee and tea. You are welcome to bring your own supplies too.
Spice Up Your Summer: Tamarind (Grab & Go kit)
Monday, July 10 | Reference Desk
Here's your chance to try new spices that you might not usually cook with!
This month's selection is Tamarind, which has a unique tart and sour taste. Each kit will include a small sampling of the spice, information and a few recipes to try.
Beginning Monday, July 10, you can stop at the Reference Desk to pick up a kit. There is no registration. Kits are first come, first served. Supplies are limited. One kit per household.
Knit Wits
Wednesdays, July 12 & 26| 6pm | Lovell Room
Join the library's drop-in knitting program! Also crochet! Make new friends, get tips and share ideas while working on your own projects. Held every other Wednesday evening 6:00-7:30pm.
Mini Art Paint & Sip
Saturday, July 15 | 10:30am – 12 noon | Library Courtyard; Lovell Room if rainy or too hot
Sip on ice coffee or ice tea while you create your mini masterpiece! Each attendee will get a mini canvas, mini easel and painting supplies. We can help with ideas and inspiration but ultimately, it's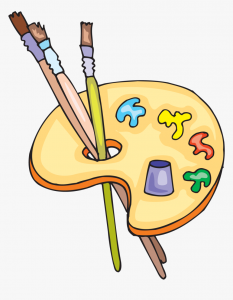 up to you to bring your vision to life! If you choose to, leave your painting with us to be displayed in our Mini Art Show beginning July 24. Adults 18+
Mini Art Grab & Go Kit
Monday, July 17
Can't make it to our in-person program? Pick up a grab & kit and create your own mini masterpiece! Kits contain a mini canvas, mini easel and painting supplies. If you choose, drop off your finished painting to be included in our Mini Art Show beginning July 24.
No reservations. Kits are first come, first serve: pick up at the Reference Desk.
Supplies are limited. One kit per person. Ages 18+

MOVIES: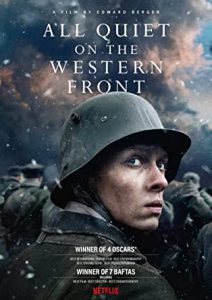 Monday Matinees: ALL QUIET ON THE WESTERN FRONT
Monday, July 10 | 12 noon | Lovell Room
Winner of 4 Oscars, including "Best International Film", All Quiet on the Western Front tells the gripping story of a young German soldier on the Western Front of World War I. Paul and his comrades experience first-hand how the initial euphoria of war turns into desperation and fear as they fight for their lives, and each other, in the trenches. The film from director Edward Berger is based on the world-renowned bestseller of the same name by Erich Maria Remarque.
R, 147 minutes
Monday Matinees: ELVIS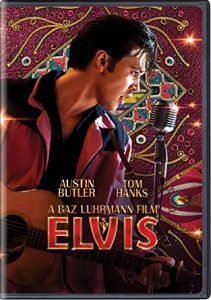 Monday July 24 | 12 noon | Lovell Room
Directed by Baz Luhrmann and starring Austin Butler and Tom Hanks, Elvis's story is seen through the prism of his complicated relationship with his enigmatic manager, Colonel Tom Parker. As told by Parker, the film delves into the complex dynamic between the two spanning over 20 years, and central to that journey is one of the significant and influential people in Elvis's life, Priscilla Presley.
PG-13, 159 minutes
MUSIC:
The Birth Of Rock And Roll: Songs That Defined An Era
Monday, July 17 | 7-8pm | Lovell Room
This entertaining and enlightening program will take you back to one of the greatest musical eras in American history. Enjoy video presentations of such artists as Chuck Berry, Elvis Presley, Little Richard, Fats Domino, Buddy Holly, Ray Charles, Jerry Lee Lewis and Bo Diddley with author and pop culture historian Marty Gitlin. Marty will discuss the impact these rock and roll pioneers made on society and pop culture. He will also challenge patrons with trivia questions and interact with a Q&A after the event. This one is a lot of fun so please join in!

Concert: New England Guitar Society
Saturday, July 22 | 2-3:30pm | Lovell Room
The ever-popular New England Guitar Society returns to the Library with its annual Midsummer Concert of great classical guitar.

TALKS:
Comprehensive Retirement Planning
Monday, July 24 | 6:30-8pm | Lovell Room
Join the Father/Daughter Team of Lou and Jessica Pelletier for an Interactive Comprehensive Retirement Planning Workshop.