SPECIAL EVENTS: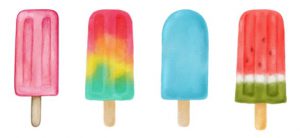 Adult Summer Reading: "Summer Social"
Tuesday, June 6 | 3:00-7:45pm | Lovell Room
"Pop On Over" to the Lovell Room for our first-ever adult summer reading Summer Social ("open house" style drop-in anytime between 3-7:45 pm.)
Share your excitement about upcoming summer titles with Sarah & Susan; meet other enthusiastic summer readers; be eligible for prizes; pick up booklists of hot summer picks; and more!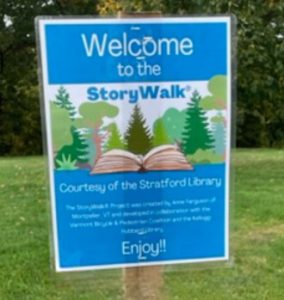 Forest to Shore Storywalk ® Tour
June through August
This summer enjoy reading and the outdoors! Follow along with the Stratford Library as we visit 5 outdoor locations around Stratford and enjoy a StoryWalk® and a program at each one. Click here for more information.
Readers Theatre Summer Showcase 2023!
Thursdays, June 8, 22 & 29 | 7:00-9:00pm | Lovell Room 
The return of the Library's annual theatre showcase! Live staged readings of new and classic plays are on the menu performed by actors from Stratford's Square One Theatre Company. Play titles can be found on the Readers Theatre Showcase flier available at the Library beginning May 2023.
Adult audiences, recommended. Limited seating. First-come, first-seated. No reservations.
Doors open at 6:30 pm each Thursday night.
Talk: "On Juneteenth" with Jeffrey Fletcher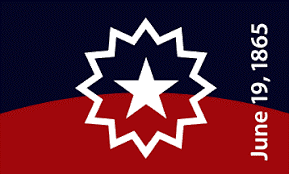 Monday, June 19 | 7:00-8:00pm | Lovell Room
Jeffrey A. Fletcher, President, of the African American Collections, Inc. and Stratford's new African American Museum is the guest speaker today in celebration of the Juneteenth holiday.

Click here for further information on Juneteenth

BOOKS:
Monday Morning Buzz
Monday, June 5| 11am | Lovell Room
Stop in to hear what's new, what's hot, and what books are creating a buzz! Staff will lead an informal discussion of books, movies and more. Share what you're reading and watching and hear from others!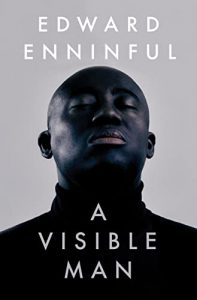 Books on Tap:
Books, Brews, and Bantor
Tuesday, June 20 | 7pm to settle, 7:30pm to talk
Join us at the Oar and Oak restaurant located at 2385 Main St, Stratford.
We will be discussing A Visible Man: A Memoir by by Edward Enninful.
From one of our culture's most important changemakers, a memoir of breaking barriers.When Edward Enninful became the first Black editor-in-chief of British Vogue, few in the world of fashion wanted to confront how it failed to represent the world we live in. But Edward, a champion of inclusion throughout his life, rapidly changed that.
Copies available at the Check-Out Desk.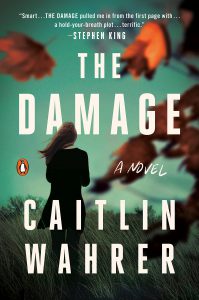 Books Over Coffee
Wednesday, June 28 | noon | Lovell Room
THE DAMAGE by Caitlin Dahrer
Special for "Gay Pride Month"!
"A rollercoaster of terror, marked by whip-fast twists and turns."—The New York Times. "Pulled me in from the first page… Put this one high on your summer list."—Stephen King.
When a small-town family is pushed to the brink, how far will they go to protect one of their own? An edgy, propulsive read about what we will do in the name of love and blood.
Copies available at the Check-Out Desk.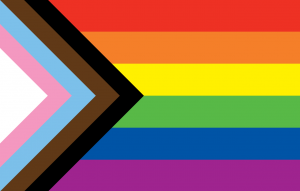 Click here for further
Pride Month information.
CREATE: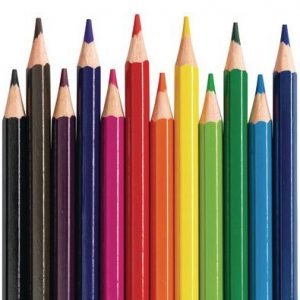 Coloring & Coffee
Monday,  June 5| 6pm | Lovell Room
Friday, June 9 & 23  | 11am | Board Room
Don't let stress get you down! Try coloring for adults! Coloring has many benefits including helping you to focus and de-stress. Stop in and give it a try. The Library will supply coloring pages, colored pencils and markers, plus coffee and tea. You are welcome to bring your own supplies too.
Spice Up Your Summer: Sumac (Grab & Go kit)
Monday, June 12 | Reference Desk
Here's your chance to try new spices that you might not usually cook with!
This month's spice is Sumac, which has a deep red hue and fruity, citrusy flavor. Each kit will include a small sampling of the spice, information and a few recipes to try.
Beginning Monday, June 12, you can stop at the Reference Desk to pick up a kit. There is no registration. Kits are first come, first served. Supplies are limited. One kit per household.
uCreate: Make Music with Makey Makey
Wednesday, June 21 | 4-5:30pm | Board Room, Conference Room
Meet Makey Makey, an invention kit that allows you to turn anything–literally anything!–into a computer button. Learn some simple cricuitry and then team up to build a working musical instrument that you can play in celebration of Make Music Day 2023! Open to: ages 10 & up; anyone 12 & under must be accompanied by a parent/guardian (who should also register).
Registration required

Knit Wits
Wednesdays, June 14 & 28| 6pm | Lovell Room
Join the library's drop-in knitting program! Also crochet! Make new friends, get tips and share ideas while working on your own projects. Held every other Wednesday evening 6:00-7:30pm.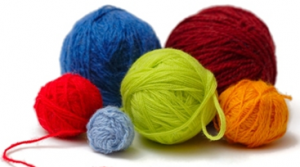 All Ages Learn to Crochet
Saturday, June 24 | 2:30-3:30pm | Children's Program Room
Use yarn and a crochet hook to learn basic crochet stitches like chain and single crochet. See how stitches join together to create fun projects! All materials provided.   All Ages 9+
Registration required

MOVIES:
Monday Matinees: THE FABELMANS
Monday, June 12 | 12 noon | Lovell Room
Part memoir, part ode to the power of the movies, The Fabelmans finds Steven Spielberg digging at the family roots that helped make him a beloved filmmaker — and proves he hasn't lost his magic touch. Young Sammy Fabelman falls in love with movies after his parents take him to see "The Greatest Show on Earth." Armed with a camera, Sammy starts to make his own films at home, much to the delight of his supportive mother. Michelle Williams and Paul Dano star.
PG-13, 151 minutes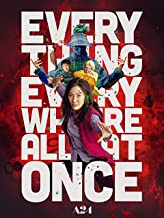 Monday Matinees: EVERYTHING EVERYWHERE ALL AT ONCE
Monday June 26 | 12 noon | Lovell Room
Academy Award Winner for Best Picture starring Academy Award winner Michelle Yeoh
A hilarious and big-hearted sci-fi action adventure about an exhausted Chinese American woman who is swept up in an insane adventure across the multiverse in which she alone can save existence by exploring other universes and connecting with the lives she could have led.
R, 139 minutes