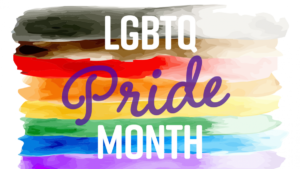 Lesbian, Gay, Bisexual, Transgender and Queer Pride Month (LGBTQ) is celebrated in June to commemorate the anniversary of the 1969 Stonewall riots in Manhattan, New York City. This event marks the beginning of the movement to outlaw discriminatory laws and practices against LGBTQ+ Americans. Pride Month is also a way to acknowledge the influence and importance of LGBTQ+ individuals, foster a spirit of community among members and allies, and call attention to the continued need for equal rights and visibility. Learn more about LGBTQ+ Pride Month from the Library of Congress.
To help, here are some ways to celebrate, along with a little history,
resources both online and in-person, some books to read
and movies to watch.
CELEBRATE!
24 Ways to Celebrate Pride and LGTBQ Rights with the whole family
Local:
PRIDE IN THE PARK – Weekly events through June presented by the Triangle Community Center, Norwalk, CT.
CT VISIT – Check-out the many Pride Month Celebrations throughout Connecticut.
U.S. & Around the World:
Gay Pride Calendar – From IGLTA, the International Gay & Lesbian Travel Association
HISTORY
LGTB Rights Milestones Fast Facts
ONLINE RESOURSES
Gay, Lesbian, Straight Education Network (GLSEN) – Works to ensure that LGBTQ students are able to learn and grow in a school environment free from bullying and harassment.
Guide to Being an Ally to Transgender and Nonbinary Youth (The Trevor Project)
It Gets Better Project – A nonprofit organization with a mission to uplift, empower, and connect lesbian, gay, bisexual, transgender, and queer youth around the globe.
LGBTQ+ Comprehensive Health & Well-being Guide (Drugwatch)
Trans Student Equality Resource (TSER) – A youth-led organization dedicated to transforming the educational environment for trans and gender nonconforming students through advocacy and empowerment.
LOCAL RESOURCES
New Haven Pride Center – Provides educational, cultural and social enrichment for the LGBTQ+ community, its allies, and members.
PFLAQ Norwalk – Triangle Community Center – PFLAG is the nation's largest family and ally organization, uniting people who are lesbian, gay, bisexual, transgender and queer (LGBTQ) with families, friends and allies. PFLAG is committed to advancing equality and full societal affirmation of LGBTQ people through its threefold mission of support, education, and advocacy.
BOOK LISTS & MEDIA
Here at the Stratford Library we celebrate and support the diversity of our community. Explore the culture, heritage, contributions and achievements of folks in the LGBTQ+ community with our reading and watching recommendations: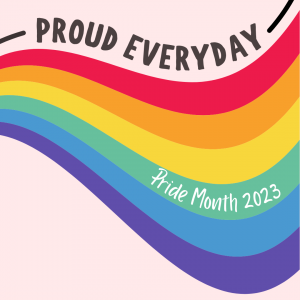 Lambda Literary YA Book Reviews – For over 30 years, Lambda Literary has dedicated itself to championing LGBTQ literature and supporting LGBTQ writers at all stages of life.
Rainbow Library – LGBTQ+ Affirming K-12 E-Books for Your Computer, Phone, Tablet, or
E-Reader.
Stonewall Wall Book Awards – The first and most enduring award for LGBTQIA+ books, sponsored by the American Library Association's Rainbow Round Table.