CONTEMPORARY FICTION
• Families together and apart…
• Stories about love and healing…
• Overcoming obstacles…
• Communities – people and places…
Stories of realistic fiction may reflect aspects of your own life or show you the joy and challenges in the lives of other people. Reading promotes empathy and understanding by letting you see the world from another person's perspective. Here are some great Contemporary Fiction books to enjoy.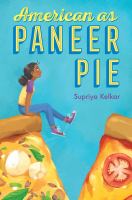 American as Paneer Pie by Supriya Kelkar (J Kelkar)
When a racist incident rocks her small Michigan town, Lekha must decide whether to speak up or stay silent.
Clean Getaway by Nic Stone (J Stone)
Scoob is excited to accompany his G'ma on a road trip. Using a pamphlet called the 'Travelers' Green Book, they go on a journey that teaches Scoob about his family's past.
Con Quest! by Sam Maggs (J Maggs)
Cat and Alex are excited to be at the world's most popular comics convention competing in the Quest, a huge scavenger hunt run by their favorite nerdy celebrity.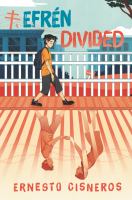 Efren Divided by Ernesto Cisneros (J Cisneros)
While his father works two jobs, seventh-grader Efren Nava must take care of his twin siblings, kindergartners Max and Mia, after their mother is deported to Mexico.
From the Desk of Zoe Washington by Janae Marks (J Marks)
Zoe is surprised to find a letter from her biological father, who she has never known because he is in prison. She decides to write back, against her mother's wishes.
A Game of Fox & Squirrels by Jenn Reese (J Reese)
After an incident shatters their family, Samantha and her sister are sent to live in rural Oregon with an aunt they've never met. Sam wants nothing more than to go back to the way things were … before she spoke up about their father's anger.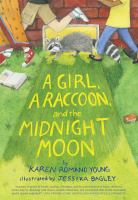 A Girl, a Raccoon, and the Midnight Moon by Karen Romano Young (J Young)
Pearl can't imagine life without the Library where her mom works. When someone cuts off the head of the library's statue of Edna St. Vincent Millay, she realizes that the library is under attack, and it is up to her to save it.
Give and Take by Elly Swartz (J Swartz)
When Maggie's parents become temporary foster parents for a new baby, her tendency to hoard spirals out of control.
The Great Upending by Beth Kephart (J Kephart)
If Sara and her brother can complete a task involving a reclusive, they will receive reward money that will pay for Sara's life-saving surgery.
Here in the Real World by Sara Pennypacker (J Pennypacker)
Ware prefers pretending the lot next to the church is a medieval castle to attending Rec camp. When developers want to sell the land, Ware and Jolene, who is planting a garden there, join forces to save their space.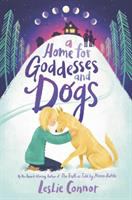 A Home for Goddesses and Dogs by Leslie Connor (J Connor)
After her mother's death, Lydia moves in with her aunts and their dogs. Her collection of collage "goddesses" and new friends help her heal.
Land of the Cranes by Aida Salazar (J Salazar)
Betita and her parents fled Mexico settled in Los Angeles seeking political asylum. But now ICE deported her father and her mother is confined in a family detention camp.
The List of Things That Will Not Change by Rebecca Stead (J Stead)
Despite her parents' divorce, Bea is reassured by her parents' unconditional love. As her father plans to marry his boyfriend, Bea is haunted by something she did last summer.
Look Both Ways by Jason Reynolds (J Reynolds)
Ten interwoven stories show the fun and trouble that urban teens get into as they make their way home after school.
Pavi Sharma's Guide to Going Home by Bridget Farr (J Farr)
Pavi intends to help other foster children find good placements, even if she has to bend a few rules to do so.
Some Places More Than Others by Renee Watson (J Watson)
Amara visits her father's family in Harlem, hoping to better understand her family and herself, but New York City is not what she expected.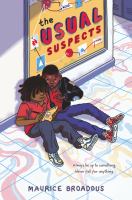 The Usual Suspects by Maurice Broaddus (J Braodus)
Thelonius may be guilty of pulling crazy stunts at school, but he's not a criminal. And he's not going to take the blame for a gun that is found in the neighborhood.
Ways to Make Sunshine by Renée Watson (J Watson)
The Hart family of Portland, Oregon, faces many setbacks after Ryan's father loses his job. But no matter what, Ryan tries to bring sunshine to her loved ones.