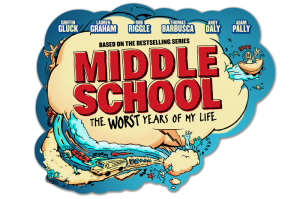 This is a 6th Grade Finish Line-Middle School Meetup MashUP event!
Everyone in 6th grade thru 8th grade is invited to this special vacation week movie event!  Join us  on Tuesday April 11 at 2 pm.  We will be showing
Middle School: The Worst Years of My Life on the BIG screen in the Lovell Room.  Bring a friend or come alone, maybe make some new friends!  No registration is required. Snacks provided.