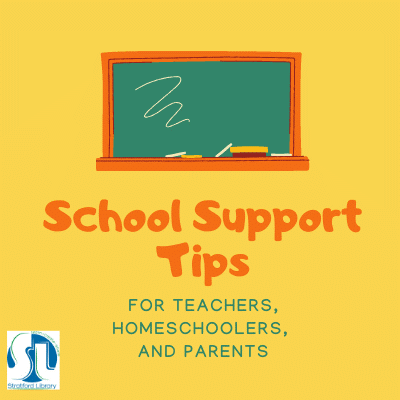 Be Responsible – The Library Book Care Song
Are you coming to the library to check out some books?
Terrific!
We're glad to help you find materials for school assignments and pleasure reading.
Most books are checked out for 3 weeks, but if you need more time to read them, they can be renewed online.
If a book you want is not available, you can place a hold for it, and the library will notify you when it's ready for pick-up.
When you check out materials, you'll get a receipt that tells you when they are due back. Keep it handy so you remember to return your items on time. That way, you won't incur a fine and someone else will be able to check them out.
Also, please take care of the books you take home. Use a bookmark to keep your place instead of bending the pages. Treat the books gently so they don't get torn, wet, or written upon. Libraries are all about sharing, and we want everyone to have an opportunity to check out books that are in good condition.
To help you remember these book care tips, we wrote a song. We encourage parents and teachers to share the song with their children and sing along.
Click here to watch the song! https://www.wevideo.com/view/1921401130
Happy reading!