BOO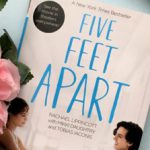 K JAM & PIZZA
Five Feet Apart by Rachael Lippincott.  Join us for a lunch time convo! We're reading Five Feet Apart  over slices of pizza.  Copies of the book are available in advance to check out.  Stop by the Teen Desk to pick up a copy or for more information.
July 8  |  1-2 pm  |  Teen Dept.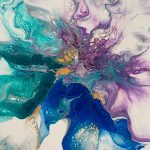 TEEN TUESDAY: ACRYLIC POUR PAINTING
Unleash your creativity & make an original painting using the fun & messy technique of acrylic pouring!  Colors will swirl together differently each time to create a totally unique work of art.  Registration is required. Click here to register.
July 9  |  6:30-7:30 pm  |  Lovell Room
TEEN TUESDAY: HARRY POTTER MYSTERY
Merlin's beard!  Mysterious work is afoot once again at Hogwarts. Click here to sign up for one of the two teens only game sessions (Group 1 at 6 pm and Group 2 at 7 pm) & work with your group to solve the magical mystery before time runs out.
July 16 | 6-7:30 pm | Lovell Room
Don't forget to enter the Summer Reading Program!
Sign up on our website or here in the library.  Log your reading time. WIN prizes!  Every 15 minutes logged gets you a raffle ticket.  The more you read the more chances to win.  Winning tickets will be drawn and awesome prizes awarded at our August 13th Teen Tuesday Cupacake & Trivia Event.