The Library will be closed on June 1 (there's nowhere to park!) – if you are attending the Main Street Festival events, our Lovell Room will be open (Enter from the Main Street door) for various activities.
You can sign up your preschooler, child, or tween for summer reading (as well as your teen and yourself!).
You can also, for $5, sew your own reusable Boomerang Bag! Be part of a worldwide effort to reduce plastic in our communities and in our ocean.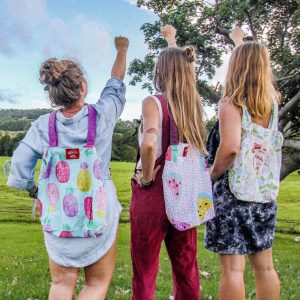 Let's put an end to single use plastic bags with fun, washable, handmade reusable ones! Find out more at https://boomerangbags.org/