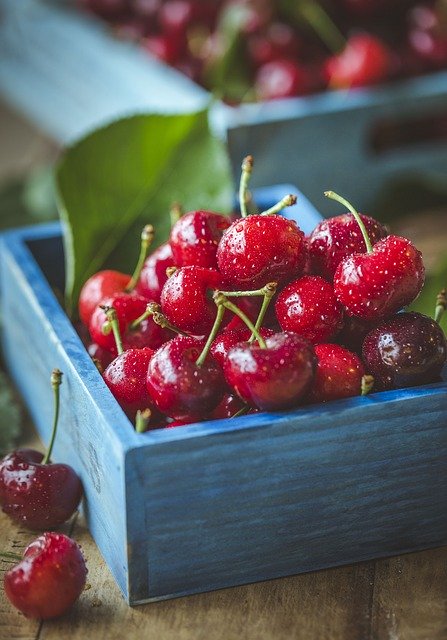 Like cherries, this week is bittersweet. Summer reading has ended in what has surely been the most unusual summer in memory, we've put Tropical Storm Isaias behind us (or are trying to!), and now it's that final rush til school begins. Let's dive in!
General Info:
Most of the Library is open for in person visits. Please visit our website for guidelines for being at the Library. The Children's Department is closed due to our renovation, but we are here to help you.
Back to School Books. As some of you know, we have a section of back to school books. Please call us at 203.385.4165 or email us at childrens [at] stratfordlibrary.org and we'll be happy to put a selection on hold for pickup. These books are best for kids Preschool-Grade 1 who are perhaps wondering what to expect.
Nutmeg Book Award. We're already enjoying the Elementary and Intermediate Nutmeg Books. We have a bookgroup this Monday at 7 pm to discuss Framed, and we'll be discussing other Nutmegs throughout the year. Make a resolution to read all the Nutmegs for your age group! www.nutmegaward.org 
What's Going On
Read to Therapy Dogs meets this Wednesday, from 2-2:30 pm. Register for a reading spot.
Astronomy Club meets this Thursday from 6:30-7:15 for ages 7-12. Register for the Zoom.
DIY Storytime has one last summer theme – Party Time! Visit this website on Saturday for an on-your-own-time storytime.
Draw with Josie meets Monday, August 17 at 2 pm for ages 6-12. We'll be drawing Pigeon from Mo Willems's books. Register for the Zoom. 
Special Online Summer Concert will be Wednesday, August 19 at 4 pm. Details soon!
Congratulations to all our Read to Me and Summer Readers. You've made lemonade from a very lemony summer!
Kindness Cupcakes – 
One of our volunteers made kindness cupcakes for someone who needed them! Kaliah shared the frosting recipe, and here it is:  The frosting is 2 tbs of heavy cream, 1 tsp of vanilla extract, 2 1/2 cups of powdered sugar, 1/2 cup salted caramel, 14 tbs of butter, and 1/3 cup of brown sugar. Kindness is always sweet, but these are especially amazing!