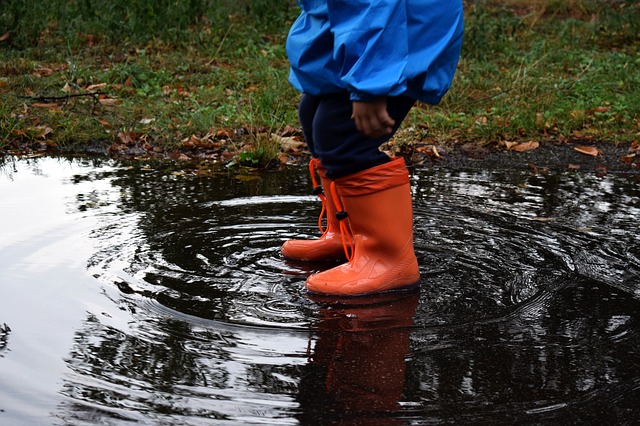 Well, this may be the rainy summer. So, when life gives you rain, find some puddles to jump through! Here's what's going on from the Library.
Stop by anytime to pick up the Craft of the Week, while supplies last. And, on Tuesdays and Wednesdays, weather permitting, teen volunteers will be outside to make the craft with children from 2:30-5:30 pm.
Tuesday at 10:30 am, join us for Yummy Storytime for ages 3-5 on Zoom.
Thursday at 3 pm and 3:45 pm, join us OUTSIDE the Library for Candy Olympics! Register your child, ages 6-12 for one session (Family members welcome). Kids can eat the leftovers after the program ends! Masks are required while we are playing the games.
Sign up for a take home grab'n'go kit on the theme of Animal Helpers. Pick it up anytime.
Are you a writer? Join our Poetry Illustrated Book Workshop, learn to write poems, then help create our own book. Participants will receive a copy of the finished book, courtesy of the Carol Pieper Memorial Fund. Meets 2 Mondays and 2 Tuesday afternoons for writing and illustrating. Register here.
Family Garden Project  – sign up and receive the supplies to grow beans! Register.
Math Mania Multiplication – sign up and receive a grab'n'go all about Multiplication – learn the skills and be a math whiz! Register.
Book Scientists – Wild Animals theme.  This week's grab'n'go will include library books, a craft, and other fun activities to do with wild animals. Be a Book Scientist!
Olympics Grab'n'Go – the Olympics are finally here – enjoy crafts, games, and fun facts about the Olympics. Ages 5-12. Register.