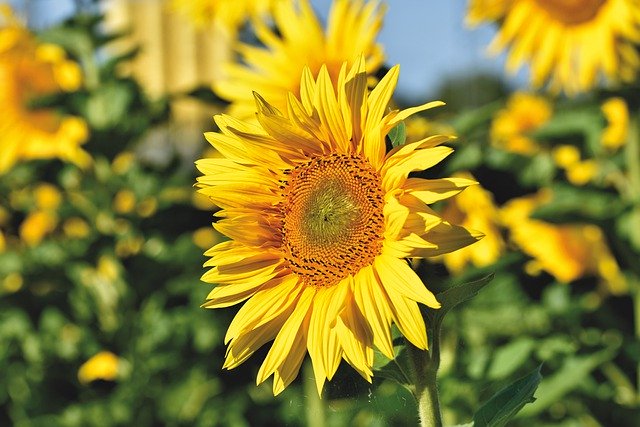 Somehow, July has seemed like the longest month of the year – perhaps because it is (tied with other months at 31 days)! July was named after Roman Emperor Julius Caesar, and of course, the Romans picked a month with the most days to honor him.
As we finish out July, we'd like to congratulate our wonderful summer readers. We always love to hear about favorite books and receive reading photos via email or our social media. And, here are a few special events going on this week you might enjoy.
Sundays
Science Sunday – Enjoy our last post – this one on Natural Disasters and Weather, right here from our website, or check out some of our other Sunday posts in July for science learning.
Monday at 10:30
Toddler Time for ages 0-2. Enjoy rhymes and songs. Register.
Tuesday at 5 pm. 
New Book Club for grades 3-6. Hear about new books and learn how to check some out. Watch one of our book trailer videos here! Register here. 
Wednesday at 10:30 am
Yoga with Miss Traci. Ages 10 and up – younger children should have a grown-up with them (online!). Register. 
Thursday at 4:30 pm
Mad Science. Grades 2-5. Enjoy wacky science experiments in this live science show. If you'd like to follow along (optional), a list of materials is on the registration page. Register.
Friday at 10:30 am
Friday Fun. Ages 1-5. Enjoy stories and songs. Register.
DIY Saturdays. Enjoy Storytime and some fun escape rooms whenever is convenient for you. Check our website on Saturdays at www.stratfordlibrary.org/kids
And register now for…
Stuffed Animal Party. Thursday, August 6, 4 pm. Ages 3-6. Bring your stuffed animals for a fun online event! Register.