"The right of citizens of the United States to vote shall not be denied or abridged by the United States or by any State on account of sex. Congress shall have power to enforce this article by appropriate legislation." – 19th Amendment to the U.S. Constitution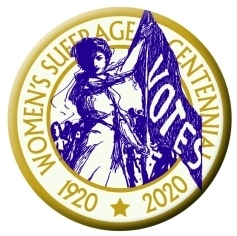 This year marks the 100th anniversary of the 19th Amendment, which granted most – but not all – women in the U.S. the right to vote. Passed by Congress in 1919, the formal campaign for women's suffrage started in 1848 at a convention, in Seneca Falls, New York, organized by Elizabeth Cady Stanton, and other women's rights advocates. The 72-year battle for the ballot ended with the ratification of the Nineteenth Amendment on August 18, 1920 and its certification eight days later.
Women's Suffrage Historical Facts:
Susan B. Anthony (1820 – 1906), a pioneer in the women's suffrage (right to vote) movement in the United States, founded the National American Woman Suffrage Association with fellow activist, Elizabeth Cady Stanton.  In addition to fighting for a woman's right to vote, she worked to end slavery and participated in the abolitionist.
Elizabeth Cady Stanton (1815 – 1902) was a fellow suffragist, abolitionist, and an early leader of the woman's rights movement.  She co-authored the "Declaration of Sentiments" which set forth the rights of American women and compared their struggles to those of the Founding Fathers fighting for colonial independence from Great Britain.
Prior to the 19th Amendment's adoption, Virginia Minor (1824 – 1894), battled all the way to the U.S. Supreme Court for her right to vote and lost in 1874.
A mom convinced her son to let women vote!  To amend the U.S. Constitution, three-fourths of the state legislatures must ratify the proposed amendment.  In 1920, 36 states needed to sign on.  On August 18, 1920, Tennessee became the 36th state to ratify the 19th amendment, thanks to Harry T. Burn, a 24-year-old legislator who followed his mother's advice to "be a good boy" and cast the 50th vote out of a possible 99!
On August 26, 1920, the 19th Amendment was added to the U.S. Constitution, finally guaranteeing women the right to vote.
If you would like to learn more about the women's suffrage movement in America, check out the following resources:
Woman's Suffrage Timeline (National Women's History Museum)
Shall Not Be Denied –Women Fight for the Right to Vote (Library of Congress)
Women's Vote Centennial Initiative – Test Your Suffrage Knowledge, take the quiz! (2020centennial.org)
Suffrage at 100 (New York Times)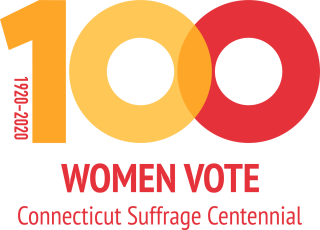 Women's Liberation Playlist (Smithsonian)
Connecticut Suffrage Centennial (Votes for Women CT)
Connecticut and the 19th Amendment (National Park Service)
Suggested Reading & Watching: