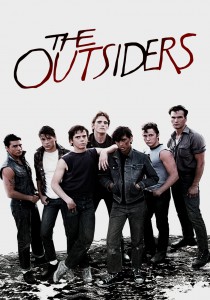 Stratford Library 's
Youth Review Board invites you to join them for a true teen
movie classic:
The Outsiders
Wednesday, April 5th —3:30 pm in the Lovell Room.
Free and open to all middle &
high school students.
This film is rated PG-13.
Bring a friend, come alone-No registration. Refreshments provided.