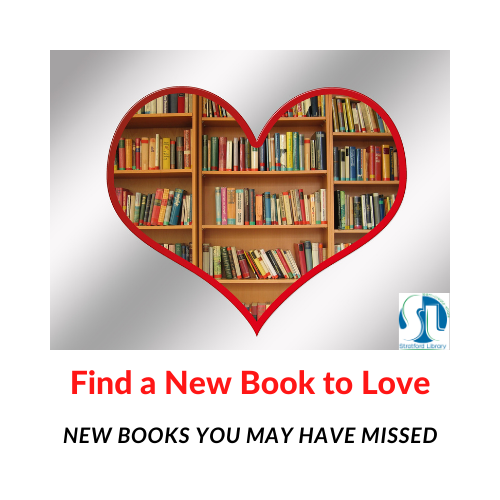 BRIDGE BOOKS
Furry friends and daring dodos!
Mysteries and scary stories…
Science and magic…
Diverse characters and cultural celebrations…
For kids moving beyond Easy Readers, these chapter books offer a great variety of fun-to-read stories.
Come to the Stratford Library Children's Department and check out a new BRIDGE BOOK you may have missed!
Many books in this collection are written in series. In this list, the title of the book appears first and the name of the series is in parentheses.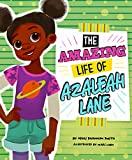 The Amazing Life of Azaleah Lane (Azaleah Lane) by Nikki Shannon Smith
(Bridge Books J Smith)
Azaleah wants to do her school work but must first solve the mystery of her younger sister's favorite missing stuffed animal before she throws a tantrum.
Beneath the Bed and Other Scary Stories (Mister Shivers) by Max Brallier
(Bridge Books J Brallier)
When John and his sister visit an old house at night, they find dusty dishes on the table, something hiding under the bed in the attic, and other scary stuff.
The Big Race Lace Case (Mack Rhino, Private Eye) by Paul Dubois Jacobs
(Bridge Books J Jacobs)
Mack Rhino is on the case when a big race is in town and all the runners are missing the laces to their sneakers.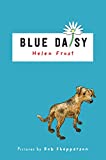 Blue Daisy by Helen Frost
(Bridge Books J Frost)
Friends Sam and Katie try to help a stray dog and, in the process, bring their neighbors closer together. Includes a recipe for dog biscuits.
Busted by Breakfast (Trouble at Table 5) by Tom Watson
(Bridge Books J Watson)
When Simon gets in trouble for talking at school, his best friends think up a plan to keep him from getting grounded at home. But will their big plan get him into more trouble?
Dancing Queen (Jada Jones) by Kelly Starling Lyons
(Bridge Books J Lyons)
When the student council decides to host a dance as their next fundraiser, Jada feels nervous and queasy because she can't dance.
How to Test a Friendship (The Magnificent Makers) by Theanne Griffith
(Bridge Books J Griffith)
Violet, Pablo, and Deepak embark on an adventure in the Maker Maze, a magical laboratory full of robots, an antigravity chamber, 3D printers, and more.
Mindy Kim and the Lunar New Year Parade (Mindy Kim) by Lyla Lee
(Bridge Books JPB Lee)
Even though it's the first Lunar New Year without her mom, Mindy is determined to celebrate. Can she find a way to enjoy her traditional Korean New Year traditions and create new ones along the way?
Robo Dodo Rumble (Didi Dodo Future Spy) by Tom Angelberger
(Bridge Books J Angelberger)
In this silly book, Didi Dodo comes up with a plan to stop a giant sea monster from destroying the town and save Koko Dodo's cookie shop.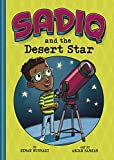 Sadiq and the Desert Star (Sadiq) by Siman Nuurali
(Bridge Books J Nuurali)
Sadiq's father tells him a story of the Desert Star, which inspires Sadiq to build a simple telescope to study the stars when his father returns.
Sasha and Puck and the Potion of Luck (The Elixer Fixers) by Daniel Nayeri
(Bridge Books J Nayeri)
When local chocolate maker Ms. Kozlow comes to the Juicy Gizzard potion shop asking for luck, Sasha wants to find out why. Does Ms. Kozlow have a matchmaking appointment with Granny Yenta this afternoon?
The Shark Report (Benny McGee and the Shark) by Derek Anderson
(Bridge Books J Anderson)
After learning about sharks in school, Benny McGee is afraid to swim in the ocean but a great white shark follows him home and they quickly become friends.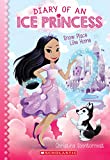 Snow Place Like Home (Diary of an Ice Princess) by Christina Soontornvat
(Bridge Books J Soontornvat)
Lina, a Windtamer who controls the wind and lives in a palace in the clouds, wants to go to a regular, non-magical school, but first she must learn her to control her powers.
The Stolen Slipper (Once Upon a Fairy Tale) by Anna Staniszewski
(Bridge Books J Staniszewski)
Kara, Zed, and his pet goat try to help the prince find the owner of the glass slipper.
The Story of Us (Our Friend Hedgehog) by Lauren Castillo
(Bridge Books J Castillo)
When a storm separates Hedgehog from her lifelong friend, Mutty, she bravely sets out to find him and makes some very good new friends in the process.
Truman the Dog (My Furry Foster Family) by Debbi Michiko Florence
(Bridge Books J Florence)
Truman the black lab might be an older rescue dog, but he's still got enough mischief beneath his collar to keep Kaita Takano and her animal-fostering family on their toes!
Yasmin in Charge by Saada Faruqi
(Bridge Books J Faruqi)
At home, at school, or out and about, Yasmin faces challenges head on with creativity and quick thinking.