Enjoy this Do-It-Yourself Storytime on the theme of Valentines whenever is convenient for your family.
BOOKS: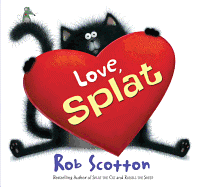 Love, Splat
• Written and illustrated by Rob Scotton
• Published by HarperCollins
• Presented by Storytime Anytime
Splat the cat has a special valentine for a certain someone in his class.
https://video.link/w/mhZJb
Love Play Learn has instructions for Valentine's Day Heart Crafts:
http://loveplayandlearn.com/valentines-day-heart-craft-toddlers/
The Littlest Valentine
• Written by Brandi Dougherty
• Illustrated by Michelle Todd
• Published by Cartwheel Books
• Presented by The Joyful Bookshelf
Emma wants to help her family's business get ready for Valentine's Day, even if she seems too little to do they jobs they give her.
https://video.link/w/kiZJb
Candy hearts are used for this sorting activity idea by Lemon Lime Adventures:
https://lemonlimeadventures.com/sorting-conversation-hearts-quick-toddler-activities/
It's just one of the many activities included in this post my My Bored Toddler:
https://myboredtoddler.com/valentines-day-activities-toddlers/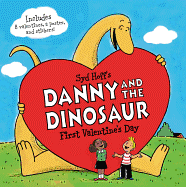 Danny and the Dinosaur: First Valentine's Day
• Written by Bruce Hale
• Illustrated in the style of Syd Hoff
• Published by Harper Festival
• Presented by Storytime Anytime
Who sent Danny's dinosaur a box of chocolates? The friends want to find out.
https://video.link/w/pjZJb
Sunshine Whispers has instructions for making a Valentine's Day Paper Plate Heart Wreath along with other craft ideas:
https://sunshinewhispers.com/paper-plate-heart-wreath/
SONGS:
Skidamarink A Dink A Dink by Super Simple Kids Songs
https://video.link/w/ikZJb
Sesame Street: Elmo and Abby's Valentine's Day Song by Sesame Street
https://video.link/w/XkZJb
I Love You Too by Ziggy Marley
https://video.link/w/SlZJb
RHYMES AND FINGERPLAYS:
Five Pretty Valentines
Five pretty Valentines waiting at the store
Joey bought one and then there were four
Four pretty Valentines shaped like a "V"
Chantel bought one and then there were three
Three pretty Valentines said "I love you"
Patrick bought one then there were two
Two pretty Valentines shining in the sun
Rosa bought one and then there was one
One pretty Valentine sitting on the shelf
You bought it for me so it went to myself!
I Put My Hands Together
I put my hands together
This is how I start
I curve my fingers right around
And I can make a heart.
This video from Jbrary shows how to do the fingerplay:
https://video.link/w/WmZJb
Love Is
Love is a circle
Round and round (make a circling motion with arm)
Love goes up (raise arms up)
And Love comes down (lower arms)
Love is on the inside (pull hands inward towards chest)
Trying to get out (pull hands away from chest)
Love is whirling and twirling about! (move hands in a spinning motion)
Love is a heart
Beating in my chest (put hand on your heart)
Thumpa, thumpa, thump (put heart with your hand)
Who do I love best? (shrug shoulders)
I look all around (look around the room)
And what do I do? (spread out arms)
I find who I love and that is you! (point to a person in the room)