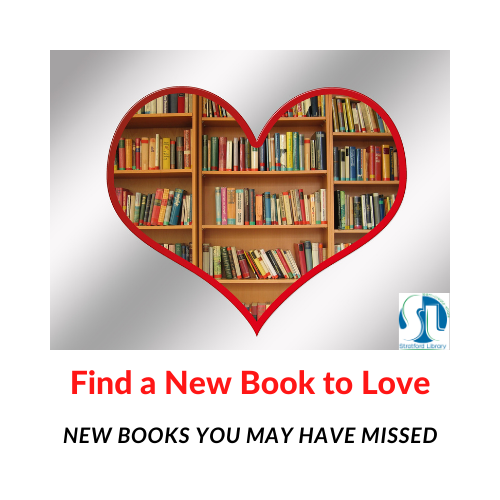 Humorous Books
Silly teachers and weird schools!
Evil plants and crazy monsters!
Bumbling spies and bizarre relatives!
Magic mishaps, coding chaos, and lots of glitter!
Looking for a good laugh?
Come to the Stratford Library Children's Department and check out a new HUMOROUS BOOK you may have missed!
Many books in this collection are written in series. In this list, the title of the book appears first and the name of the series is in parentheses.
Attack of the Kraken (The Yeti Files)
by Kevin Sherry (J Sherry Kevin)
The merfolk of Atlantis have called in yeti Blizz Richards and his team of cryptozoologists to capture the kraken that is attacking their city. There is definitely something fishy definitely going on!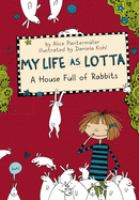 A House Full of Rabbits (My Life as Lotta)
by Alice Pantermuller (J Pantermuller)
Lotta encounters a crabby teacher, friendship problems, and a weird recorder while trying to convince her parents to let her have a pet.
The Impossible Crime (Mac B. Kid Spy)
by Mac Barnett (J Barnett)
Mac has to find the stolen crown jewels and return them to the Queen of England.
Middle School Queen Martin McLean
by Alyssa Zaczek (J Zaczek)
Martin McLean struggles to find his voice—and his inner diva—as he navigates friendship, family, first crushes, and a whole lot of glitter.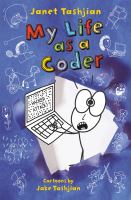 My Life as a Coder (My Life)
by Janet Tashjian (J Tashjian)
Derek Fallon receives an exciting new gift–a laptop! But there's a catch: it has no Wi-Fi so he can't use it for gaming. If he wants to play computer games, he'll have to learn how to code them himself.
The Plant Planet (Astro-Nuts)
by Jon Sciezka (J Sciezka)
Four animal astronauts land on a planet inhabited by plants that can think in this wacky sci-fi adventure.
Rule the School (Mr. Bambuckle)
by Tim Harris (J Harris)
The students of Blue Valley School are delighted by the new teacher, who's a little wacky and knows how to make learning fun. But not everybody agrees with his unique teaching methods.
Showing Off (Upside-Down Magic)
by Sarah Mlynowski, Lauren Myracle, & Emily Jenkins (J Mlynowski)
Everyone at the Dunwiddle Magic School has uncontrollable magic problems. Maybe having a talent show is not a great idea.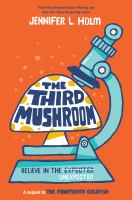 The Third Mushroom
by Jennifer Holm (J Holm)
Something weird is going on with Ellie's Grandpa Melvin. He is growing younger, and is now 14 years old!
Wayside School Beneath the Cloud of Doom (Wayside School)
by Louis Sachar (J Sachar)
Everyone is scrambling to prepare for the all-important Ultimate Test. Meanwhile, a mysterious Cloud of Doom looms above Wayside School.
The Willoughbys Return
by Lois Lowry (J Lowry)
Thirty years after their disappearance, the previously frozen Willoughbys have thawed out and returned from the Alps, to the consternation of their children and grandchildren.