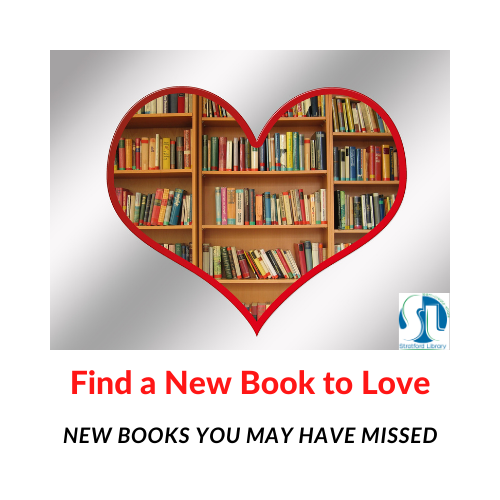 Fighting for survival and acceptance.
Confronting racial injustice.
Escaping wars and oppression.
Overcoming disease and physical challenges.
Acts of bravery and rocket launches.
Adventure, danger, mystery, and even humor are within the pages of these enthralling books.
Come to the Stratford Library Children's Department and check out a new HISTORICAL FICTION BOOK you may have missed!
Brother's Keeper by Julie Lee (J Lee)
Sora and her younger brother try to escape North Korea's oppressive Communist regime on their own in 1950.
Daring Darleen, Queen of the Screen by Anne Nesbet (J Nesbet)
When a publicity stunt goes terribly wrong, Darleen Darling, star of the silent film era, must defeat villains both on screen and off in this edge-of-your-seat adventure.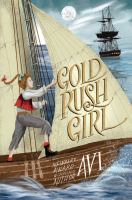 Gold Rush Girl by Avi (J Avi)
The Gold Rush is happening in 1848, and Tory longs for adventure. So she stows away on a ship going from Providence, RI to San Francisco, CA where her father leaves her and her brother behind to search for gold.
How High the Moon by Karyn Parsons (J Parsons)
In 1943, biracial Ella leaves her home in segregated South Carolina to visit her mother in Boston, hoping to learn about her father.
Indian No More by Charlene Willing McManis (J McManis)
In 1954, Regina's Umpqua tribe is legally terminated, and her family must relocate to Los Angeles. Is she still an Indian? Is she American? What will happen to them?
Leaving Lymon by Lesa Cline-Ransom (J Cline-Ransome)
Raised by his grandparents, first in Mississippi then in Wisconsin, Lymon moves to Chicago in 1945 to live with the mother he never knew, while yearning for his father.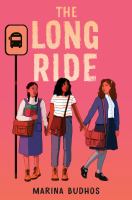 The Long Ride by Marina Budhos (J Budhos)
In 1971, Jamila and Josie are bused across Queens where they try to fit in at a new, integrated junior high school while their best friend, Francesca, tests the limits at a private school.
My Life as an Ice Cream Sandwich by Ibi Zoboi (J Zoboi)
In the summer of 1984, twelve-year-old Ebony-Grace of Huntsville, Alabama, visits her father in Harlem, where her fascination with outer space and science fiction interfere with her finding acceptance.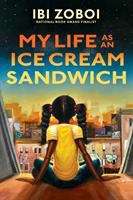 Planet Earth Is Blue by Nicole Panteleakos (J Panteleakos)
Twelve year-old Nova, autistic and nearly nonverbal, loves astronomy. Finally happy in her new foster home, she eagerly awaits the 1986 Challenger launch and the promise of seeing her sister who ran away from their last home.
Saving Hanno by Miriam Halahmy (J Halahmy)
Rudi and his Dachshund, Hanno, face danger as they are leave Germany on the Kindertransport trains to England. Find out more in this World War II story.

Show Me A Sign by Ann Claire LeZotte (J LeZotte)
Mary Lambert has always felt safe among the deaf community on Martha's Vineyard, Massachusetts. But in 1805, a "scientist" kidnaps her to discover the origins of the island's widespread deafness.
The Summer We Found the Baby by Amy Hest (J Hest)
When two sisters discover an abandoned baby on the library steps, their ex-friend, racing to complete an important errand for his World War II soldier brother, jumps to the wrong conclusion.
A Swirl of Ocean by Melissa Sarno (J Sarno)
12-year-old Summer confronts her past, wondering why she was abandoned on the beach before being found when she was two by her adoptive mother Lindy.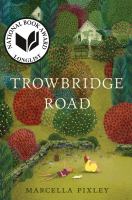 Trowbridge Road by Marcella Pixley (J Pixley)
It's the summer of '83, and in the aftermath of her father's death from AIDS, June Bug's mother has become obsessed with cleanliness. June Bug escapes into her neighborhood, creating a magical realm with new friend Ziggy. Older children who enjoyed Bridge to Terabithia may enjoy this bittersweet title.
We Dream of Space by Erin Entrada Kelly (J Kelly)
Fitch, Bird, and Cash each face trouble at school and home as they try escape their parents' frequent bickering. But as 1986 begins, they look forward to the historic and eventually tragic launch of the space shuttle Challenger.