NONFICTION SCIENCE BOOKS
Awesome animals!
Scientific achievements…
Health and safety news…
Facts about Earth and beyond…
Computers and other contraptions…
If you love learning about our world and everything in it, we can help you find a book that suits your interests.
Come to the Stratford Library Children's Department and check out a new NONFICTION SCIENCE BOOK you may have missed!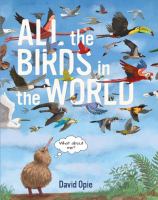 All the Birds in the World by David Opie (J598 Opie)
An adorable kiwi bird guides the reader through the vast and colorful world of birds, with its tapestry of textures, sounds, and sights.
The Book of Terrifyingly Awesome Technology by Sean Connolly (J507.8 Connolly)
27 experiments that explore a variety of science concepts.
Bots Robotics Engineering by Kathy Ceceri (J629.8 Ceceri)
Learn about systems, bodies, sensors, and artificial intelligence that help robots operate.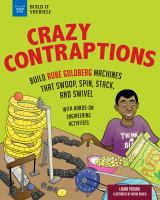 Condor Comeback by Sy Montgomery (J598.9 Montgomery)
The story of California condors and the scientists who have fought against their extinction.
Crazy Contraptions by Laura Perdew (J621.8 Perdew)
Build Rube Goldberg Machines that swoop, spin, stack, and swivel!
Did You Burp? How to Ask Questions…or Not! by April Pulley Sayre (J428.2 Sayre)
This book describes what a question is, how to form one correctly, and when it is appropriate to ask one.
Earth by the Numbers by Steve Jenkins (J550 Jenkins)
How old is the earth? Where is the ice three miles thick? Why are volcanoes so dangerous? Where are the wettest and driest spots on the planet? Find the answers to these questions–and many more–in this fascinating book..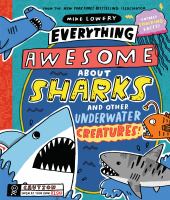 Everything Awesome about Sharks by Mike Lowery (J597.3 Lowery)
This fun illustrated guide tells you everything you always wanted to know about sharks.
Exploring the Elements by Isabel Thomas (J546.8 Thomas)
Everything you need to know about the chemical elements.
Heartbeat by Doe Boyle (J612.1 Boyle)
From tiny meadow mice to tall giraffes to the octopus with three hearts, each animal's heart has its own beat, in tune with its body's needs
Instructions Not Included by by Tami Lewis Brown (J609.22 Brown)
How a team of women programed the first computer.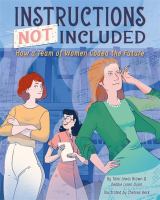 Invention Hunters Discover How Machines Work by Korwin Briggs (J609 Briggs)
A group of globe-trotting invention collectors visit a construction site in their flying museum and learn how simple machines like levers, pulleys, and cranks work.
Migration by Gail Gibbons (J591.56 Gibbons)
Explore the many reasons why animals migrate, using direct sentences, maps, infographics, and illustrations.
Obsessive about Octopuses by Owen Davey (J594 Davey)
Read about the truly terrifying giant Pacific octopus to the inventive common octopus, find out where they live, what they eat, and how we can protect them.
Poisoned Water by Candy J Cooper and Marc Aronson (J615.9 Cooper)
The tap water in Flint, Michigan turning brown when the city manager decided to save money in 2014 by using water from the Flint River instead of water from Lake Huron.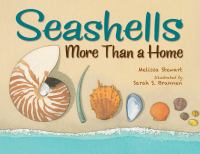 Seashells: More than a Home by Melissa Stewart (J594.1477 Stewart)
Learn how mollusks need seashells for protection, feeding, transportation, anchorage, and more.
Staying Safe with Healthy Habits by Julie Murray (J613.4 Murray)
Written for younger children, this book introduces COVID-19, the spread of viruses, and preventative measures that children can add to their daily habits.
The Tinaja Tonight by Aimee M. Bissonette (J591.754 Bissonette)
Dry. Dusty. Hot. Suddenly, the water comes. Jackals, coyotes, mountain lions – they all come to the watering hole, the tinaja. Some are predators, others are prey. How do they survive?
Ultimate Weather-pedia by Stephanie Warren Drimmer (J551.6 Drimmer)
This easy-to-use reference features all the major types of weather and what kinds of weather happen in particular places, from the desert to the tropics to the poles.
What Is a Pandemic? by Kara L. Laughlin (J616.2 Laughlin)
General information about what a pandemic is, examples of various pandemics throughout history, and ways humanity can fight future pandemics.
Your Place in the Universe by Jason Chin (J530.8 Chin)
An introduction to the massive scale of the known universe