NONFICTION BOOKS
Daring men and women and fearless cats!
Disasters and tales of survival.
History-making events and people.
Self-care and empowerment.
Silly jokes and music origins!
Learning about new things can be so much fun.
Come to the Stratford Library Children's Department and check out a new NONFICTION BOOK you may have missed!
Around America to Win the Vote by Mara Rockliff (J324.623 Rockliff)
Read how two brave suffragists drove across America to spread the word: Votes for Women!
Daring Dozen: The 12 Who Walked on the Moon by Suzanne Slade (J629.45 Slade)
An introduction to the twelve brave men who have left footprints on the moon.
Disaster Strikes by Jeffrey Kluger (J363.12 Kluger)
The most dangerous space missions of all time.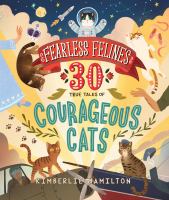 Fearless Felines by Kimberlie Hamilton (J636.8 Hamilton)
30 True Tales of Courageous Cats.
The Joke Machine by Theresa Julian (J818 Julian)
Learn how to create your own jokes, puns, and more.
Love Your Body by Jessica Sanders) (J306.4 Sanders)
This book empowers girls to admire and celebrate their bodies.
The Roots of Rap: 16 Bars on the 4 Pillars of Hip-hop by Carole Boston Weatherford (J782.421649 Weatherford)
Learn how rap and hip-hop music evolved from folktales, spirituals, poetry, graffiti art and break dancing and gave birth to the musical artists we know today
A Smart Girl's Guide to Getting It Together by Erin Falligant (J646.7 Falligant)
No girl is born knowing how to organize her space, stuff, or time, but it's easy to learn!
Suffragette: The Battle for Equality by David Roberts (J324.623 Roberts)
The year 2018 marks a century since the first women won the vote in the United Kingdom, and this book tells the story of their fight.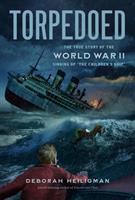 Torpedoed by Deborah Heiligman (J940.54 Heiligman)
A true account of the attack and sinking of the passenger ship SS City of Benares which was evacuating children from England during WW II.
What Was the Berlin Wall? By Nico Medina (J943 Medina)
Here's the fascinating history of the Berlin Wall, which divided the German city into East and West from 1961 to 1989.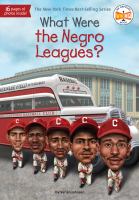 What Were the Negro Leagues? by Varian Johnson (J796.3 Johnson)
Read about the first Black professional baseball teams.
Women's Right to Vote (History Smashers) by Kate Messner (J324.6 Messner)
The real deal about the ratification of the 19th Amendment.
You Be You by Jonathan Branfman (J305.3 Branfman)
A kids' guide to gender, sexuality and family.