Click here for more information and to complete your application.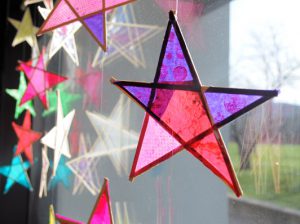 Last Chance for
DIY Sun Catcher Grab 'N' Go Kit!
Catch the warmth, light and colors of the sun and brighten up your winter.  We'll supply everything you need to design and make your own Sun Catcher. Design your creation, snap a picture and share on our Teen Discord Server. Email us at slateen@stratfordlibrary.org for our Teen-Only- Discord-Server link.   Register here.