POETRY BOOKS
Strong women, brave men, and fearless kids…
Funny rhymes and delightful wordplay…
Poems about animals and the environment…
History in lyrical form…
The poems in these collections will inspire, make you laugh, and touch your heart.
Come to the Stratford Library Children's Department and check out a POETRY BOOK you may have missed!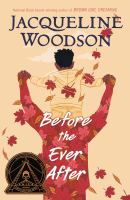 Before the Ever After by Jacqueline Woodson (J Woodson)
ZJ's friends help him cope when his father, a beloved professional football player, suffers severe headaches and memory loss that spell the end of his career.
A Beautiful Day in the Neighborhood: The Poetry of Mr. Rogers by Fred Rogers (J Poetry Rogers)
The lyrics to 75 songs that deal with such universal topics as difficult feelings, new siblings, everyday routines, imagination, and more.
Box: Henry Brown Mails Himself to Freedom by Carole Boston Weatherford (J Poetry Weatherford)
The life of a man who courageously shipped himself out of slavery.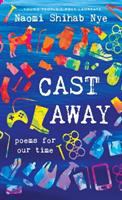 Cast Away by Naomi Shihab Nye (J Poetry Nye)
These poems shine a spotlight on the things we cast away, from plastic water bottles to refugees
Construction People edited by Lee Bennett Hopkins (J Poetry Hopkins)
Poems about the various construction people who collaborate to create a high-rise hotel building, from architect to crane operator to glaziers and more.
A Hatful of Dragons: and More than 13.8 Billion Other Funny Poems by Vikram Madan (J Poetry Madan)
A quirky collection of poems that feature clever wordplay, impeccable rhythm and rhyme, and riotous punchlines.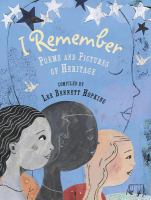 I Remember: Poems and Pictures of Heritage by Lee Bennett Hopkins (J Poetry Hopkins)
Check out this book of poems about diverse backgrounds and reflections on different heritages, traditions, and beliefs.
Ice! Poems about Polar Life by Douglas Florian (J Poetry Florian)
Poems that raise awareness of the polar habitats and the unique animals that have adapted to a cold, windy, and frozen environment.
Just Like Me by Vanessa Brantley-Newton (J Poetry Brantley-Newton)
A collection of poetry filled with engaging mini-stories about girls of all kinds.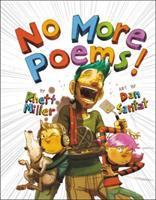 No More Poems! by Rhett Miller (J Poetry Miller)
Full of clever wordplay and visual gags, these rhyming poems are laugh lout-loud funny!
No Voice Too Small: Fourteen Young Americans Making History edited by Lindsay H. Metcalf (J Poetry Metcalf)
Fourteen poems honor young activists who know how to be the change they seek.
The Lost Words by Robert MacFarlane and Jackie Morris (J Poetry Macfarlane)
A beautiful collection of poems and illustrations to help readers rediscover the magic of the natural world.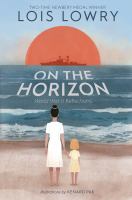 On the Horizon by Lois Lowry (J Poetry Lowry)
A moving account of the lives lost in two of WWII's most infamous events: Pearl Harbor and Hiroshima.
The Proper Way to Meet a Hedgehog and Other How-To Poems by Paul Janeczko (J Poetry Janeczko)
A collection of fun poems by various authors.
The Undefeated by Kwame Alexander (J Poetry Alexander)
An ode to black American triumph and tribulation.
Woke: A Young Poet's Call to Justice by Mahogany Browne and others (J Poetry Browne)
This collection of poems by women of color covers topics relating to social justice, activism, discrimination and empathy, focusing on the need to speak out and inspiring middle-graders.