The world is a very different place than it was only a few months ago. Uncertainty, isolation and fear all add to our collective stress and can affect our mental health. Here are some resources that may help you or a loved one cope or get help.
Mental Health resources during Covid-19 pandemic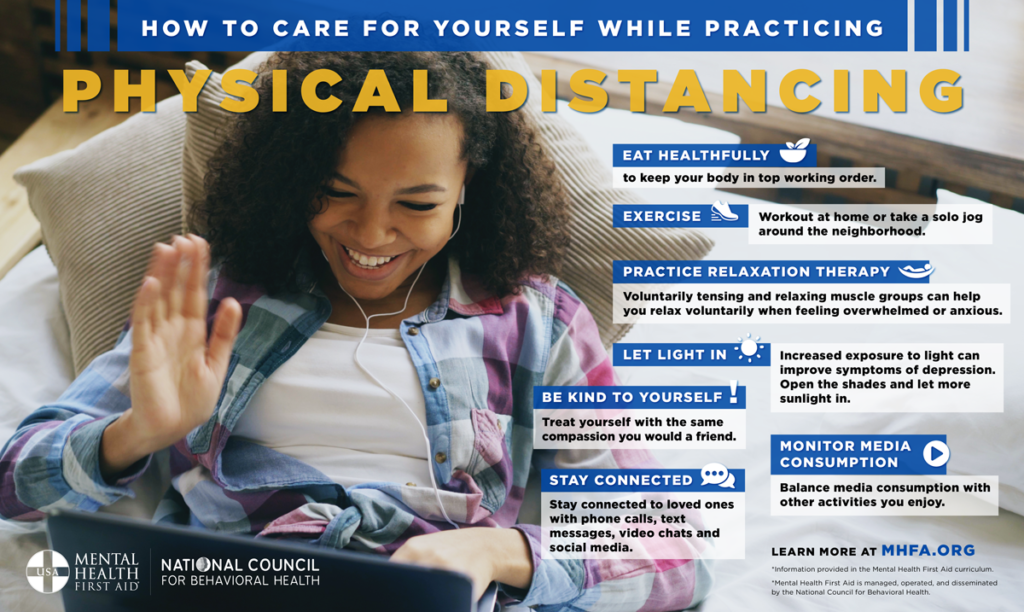 Coronavirus Anxiety: Coping with Stress, Fear, and Worry – Fears about COVID-19 can take an emotional toll, especially if you're already living with an anxiety disorder. But you're not powerless. These tips can help you get through this stressful time.
How to Care for Yourself While Practicing Physical Distancing  – Look, things are WEIRD right now. And really uncertain. Sometimes even scary. Honestly, we're tired of saying it, and we're sure you're tired of hearing it, and we know everyone is tired of feeling it, so here's what we're all gonna do about it.
Check-In at Home – Check In At Home is for anyone, anywhere. It's especially important to check-in on your mental health while you're in quarantine. Here are six activities that will help reduce stress, get your body moving, put you in a positive mindset, and more!
General Resources from Mental Health America:
Live Mentally Healthy: https://www.mhanational.org/live-b4stage4
Online mental health screening offer individuals a quick, free and private way to assess their mental health and recognize signs of any problem before crisis occurs:  MHAscreening.org
Questions about treatments: https://screening.mhanational.org/treatment
Online support: https://screening.mhanational.org/connect
Resources in Connecticut:
Talk It Out – For parents and caregivers who need someone to listen, to understand and to talk your feelings out.
Healthy Lives CT – provides information and tools for maintaining or regaining wellness in the areas of emotional wellness, physical wellness, holistic wellness, financial wellness, and recovery from addiction issues.
Warm Lines – For those who are feeling stressed or anxious and looking for telephone support.
The Hub – Behavioral Health Action Organization for Southwestern CT. Connect with local mental health organizations and find information on their weekly blog.

NAMI Connecticut offers more than 70 FREE, confidential support groups across the state that are peer-led. They are facilitated by people who have experienced what you have/are experiencing. Many of them are associated with our affiliates across the state. During the current COVID-19 crisis, we have moved these groups online.  Feeling anxious or depressed? You can call the National Alliance on Mental Illness Connecticut (NAMI-CT) hotline at 860.882.0236. Workers are available to talk live, Monday-Friday, 9am-5pm.
Other helpful sites:
16 Simple Ways to Relieve Stress and Anxiety
The Mental Health Benefits of Exercise
30 Meditation Exercises and Activities to Practice Today
Tips for Living with Uncertainty
When you just need to pause, try this one minute breathing exercise
Library Resources:
Take a look at our Hoopla ebook, eaudiobook and video collections on a variety of mental health topics. You can read, listen or watch on your computer or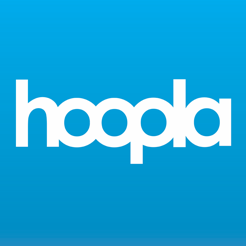 through the free Hoopla app.