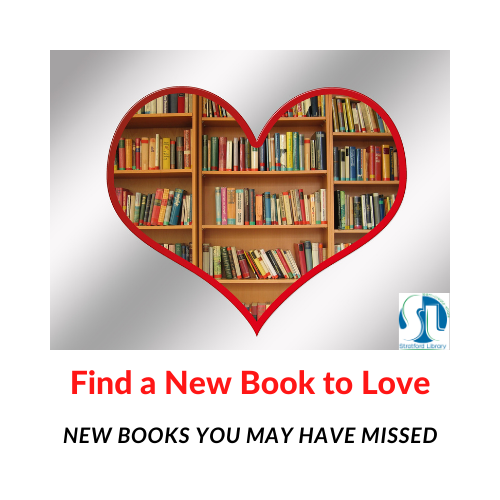 NEW BOOKS ABOUT MONSTERS AND DEMONS
Dragons and dungeons.
Beasts and slayers.
Hauntings and evil spirits.
Ghosts, skeletons, and dead pets!
All these and more are lurking on our shelves.
Come to the Stratford Library Children's Department and check out a new book about MONSTERS AND DEMONS you may have missed!
Anya and the Dragon by Sofiya Pasternack (J Pasternack)
In an alternate ninth century, twelve-year-old Anya and a new friend face a Viking and a Tsar to protect the water dragon that saved her life, putting her family's home at risk.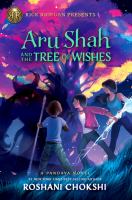 Aru Shah and the Tree of Wishes (Pandava #3) by Roshani Chokshi (J Chokshi)
Aru Shah and her companions need to defeat the Sleeper (who is Aru's father) and prevent the impending war between the devas and demons.
The Beast (Darkdeep) by Ally Condie (J Condie)
Four kids known as the Torchbearers must uncover the origins of the Darkdeep and restrain the legendary Beast while fending off paranormal investigators. A great read for lovers of Horror fiction.
Changeling (The Oddmire) by William Ritter (J Ritter)
Twelve-year-olds Tinn and Cole, raised as human twins in sleepy Endsborough, risk their lives in the Wild Wood, Oddmire Swamp, and the Deep Dark to learn which twin is a goblin changeling with an important mission.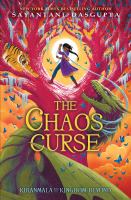 The Chaos Curse (Kiranmala and the Kingdom Beyond #3) by Sayantani DasGupta
(J DasGupta)
Demon slayer Kiran must leave the Kingdom Beyond and return to New Jersey to save Prince Lai from her evil father, the Serpent King. An exciting mash-up of Bengali folklore and American pop culture.
Dungeon Critters by Natakie Riess & Sara Goetter (J Comic Dungeon Critters)
A gang of adorable animal friends go on a D&D style dungeon crawl.
Fiends on the Other Side by Vera Strange
Twelve-year-old Jamal has always lived in the shadow of his more popular and talented twin brother, Malik. But when he accepts an offer from the mysterious Dr. Facilier to be like his brother, Jamal learns it comes at a terrible cost.
Ghost Squad by Claribel Ortega (J Ortega)
Lucely and her best friend cast a spell that accidentally awakens malicious spirits, wreaking havoc throughout St. Augustine and with help from her witch grandmother and cat, must reverse the curse to save the town.
The Incredibly Dead Pets of Rex Dexter by Aaron Reynolds (J Reynolds)
Cursed by an old carnival game, sixth-grader Rex Dexter uses his new ability to communicate with dead animals to investigate the mysterious deaths of endangered zoo animals.
The Last Kids on Earth and the Skeleton Road (Last Kids on Earth #6) by Max Brallier & Douglas Holgate (J Brallier)
Now wielding the Midnight Blade, Jack Sullivan and the gang are furiously searching for the villainous Thrull and his skeleton army.
The Magnificent Monsters of Cedar Street by Lauren Oliver (J Oliver)
In the late 1800s, Cordelia and her father work to save the dragons and other remarkable creatures that other people consider monsters. When her father disappears, Cordelia and the creatures must figure out how to rescue him.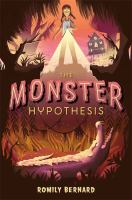 The Monster Hypothesis by Romily Bernard (J Bernard)
While her famous scientist-parents are away, sixth-grader Kick Winter lives with her grandmother, a psychic, in small town Bohring, home to 453 people, 2,053 alligators, and one curse.
Nessie Quest by Melissa Savage (J Savage)
Ru reluctantly joins her parents in Scotland for the summer, where she meets new friends and searches for the Loch Ness Monster.
Night of the Living Ted by Barry Hutchison (J Hutchison)
All kinds of teddy bears are suddenly alive and creating mayhem. Soon there is an army of evil teddy bears on the loose! Can Lisa-Marie and her brother Vernon save themselves–and the world?
The Princess Who Flew with Dragons by Stephanie Burgis (J Burgis)
Princess Sofia of Drachenheim enjoys freedom from her sister's manipulations until she and her dragon friend, Jasper, are forced to face ice giants.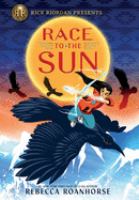 Race to the Sun by Rebecca Roanhorse (J Roanhorse)
Nizhoni Begay discovers she is destined to become a monster slayer, starting with the evil businessman who kidnapped her father.
Twilight Hauntings (Enchanter's Child) by Angie Sage (J Sage)
Alex and her younger brother flee Luma, where Enchantment is illegal but are hunted by a giant bird of prey, a murderous Night Wraith called the Grey Walker, and other Hauntings.