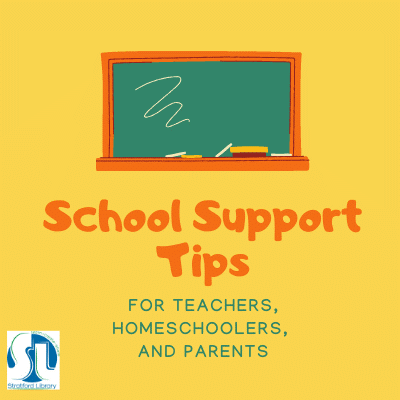 The Stratford Library offers many STEAM (science, technology, engineering, art, mathematics) related programs, encouraging children's interest and learning in a fun, interactive way.
Science, Technology, & Engineering Programs
Science Camp (ages 5-8)
Mad Science programs (grades 2-6)
Coding Club (grades 3-6)
Astronomy Club (grades 3-6)
Miss Melissa's Science Videos (all ages)
Science Sundays (grades 3-6)
Family Garden Project & Circulation of Gardening Kits
Art Programs
Draw With Josie
Grab 'n' Go Art Classes (ages 3-7 and ages 8-12)
Grab 'n' Go Crafts Easter 
Music programs
Lending Ukuleles
Past programs have included:
Sewing
Knitting
Watercolors
Collage
See our Events Calendar for current offerings
Math Programs
Crazy Eights
Estimation Jars
Math-related Art & Science programs
Special STEAM Programs
Book Scientists (ages 3-12): books on a topic along with a craft or extension activity
Dive Into programs (Examples include Archeology, Gymnastics, Magic, Environment & Conservation)
Homework Helpers
And much more!
We also provide practice sheets in STEAM subjects on our "Take Me Home" table.