The Stratford Library offers several engaging resources for learning languages, free with your library card!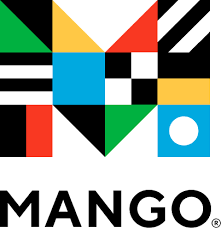 Mango Languages is an online database that offers fun, interactive lessons to help you learn, with a focus on practical conversational skills related to greetings, directions, descriptions, help and requests, food, community, and currency. You'll hear native speakers say the words aloud, see them written, and have them explained. There is also a focus on culture and history. You are able to save your progress in each language and review what you've learned.
Mango offers lessons in more than 60 languages including Spanish, French, German, Italian, Japanese, Chinese, Russian, Arabic, Dutch, Hebrew, Tamil, Urdu and many more. It also provides a great way for non-English speakers to improve their English fluency. Mango can also be used to learn fun languages such as Shakespearean English, Ancient Greek, and even "Pirate"!
Directions for accessing Mango Languages:
Go to the Stratford Library website at www.Stratfordlibrary.org
Click on the 24/7 Library tab
From the dropdown, click 24/7 Library Research
Scroll down to Mango Languages
Create a free account using your library card
Don't forget to download the Mango app for your smartphone. 
The World Languages collection in the Children's Department contains DVDs and CDs to teach Spanish, French, German, and Italian. We also have a DVD series to support English Language Learners.