Science Sunday: Winter Weather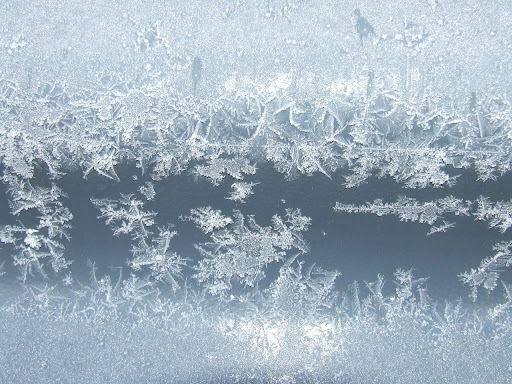 Winter can be a fun time to go skiing, sledding, and ice skating; to build snowmen and snow forts; and to have snowball fights. Those of us in the northern part of the United States often experience cold temperatures, freezing rain, snow, and ice. Sometimes we even have a snow day which cancels school. It's fascinating to learn more about snow and other types of winter weather.
See if you can answer these questions using the resources linked below: (This type of investigation is called a "webquest", and you often learn loads of other information while searching for the answers to specific questions.)
How do snowflakes form?
What part of the Earth has no seasons? Why?
Explain why the South Pole is colder than the North Pole even though both poles get the same amount of sunlight.
What is the name of the world's largest glacier and where is it located? How big is it?
Explain the difference between freezing rain and sleet.
What do scientists use to determine if an expected combination of cold temperatures and wind will cause a person's skin to freeze?
What is the difference between "snow showers" and "snow squalls"?
Name at least three things that a snowstorm must have in order to be classified as a "blizzard".
Of "Winter Weather Watch", "Winter Weather Warning", and "Winter Weather Advisory" which is the most serious and requires that you take immediate action?
Develop a winter safety plan for your family's car and home. What would you include in the plan to protect yourself and your pets?
Read About It
Time for Kids: Winter Weather: https://www.timeforkids.com/k1/winter-weather/
How Do Snowflakes Form? https://scijinks.gov/snowflakes/
What Causes the Seasons?: University of Illinois Tree House Weather Kids: https://web.extension.illinois.edu/treehouse/seasons.cfm?Slide=1
"Which Pole is Colder?", NASA Climate Kids: https://climatekids.nasa.gov/polar-temperatures/
"Ten Interesting Things About Glaciers", NASA Climate Kids: https://climatekids.nasa.gov/10-things-glaciers/
Definitions of Winter Weather: https://www.ready.gov/kids/disaster-facts/winter-weather
Wind Chill: University of Illinois Tree House Weather Kids: https://web.extension.illinois.edu/treehouse/seasons.cfm?Slide=13
Winter Storms: https://scied.ucar.edu/learning-zone/storms/winter-storms
Scholastic Weather Watch – Winter Weather: https://www.weather.gov/safety/winter-ground-blizzard
Severe Weather 101: https://www.nssl.noaa.gov/education/svrwx101/winter/types/
Blizzards: https://www.nationalgeographic.org/encyclopedia/blizzard/
Staying Safe in Winter:
Red Cross: https://www.redcross.org/get-help/how-to-prepare-for-emergencies/types-of-emergencies/winter-storm.html
Scholastic: https://teacher.scholastic.com/activities/wwatch/winter_storms/index.htm
Kidshealth: https://kidshealth.org/en/parents/winter-safety.html
Watch & Learn
Science BrainPop Jr. Winter Weather: https://www.youtube.com/watch?v=-50zYZ9ZjPo
What Is A Blizzard: https://www.youtube.com/watch?v=BpBtRmTmbqQ
How a Weather Forecast Is Made: https://scijinks.gov/how-a-weather-forecast-is-made/
Meet JPSS, high tech weather satellites: https://scijinks.gov/jpss/
Play & Learn
Experiments
Scholastic's Winter Weather Experiments (DIY Snow Crystals; Frozen Bubbles, Snow Prediction, Mitten Magic, & Blubber Glove): https://www.scholastic.com/parents/family-life/parent-child/cold-weather-experiments.html
Snowman Eruption: https://www.123homeschool4me.com/snowman-eruptions-simple-winter-science-experiment/
21 Winter Science Experiments for Kids: https://littlebinsforlittlehands.com/winter-science-ideas-kids/
Be a Weather Reporter! How to Measure and Report Freezing Precipitation to the National Weather Service: https://www.weather.gov/rnk/Measure_Icing
Games
Precipitation Simulator (Make it snow!) https://scijinks.gov/precipitation-type/
Juggle Snow Pellets and Make Lightning: https://scijinks.gov/zap-game/
Dress for the Weather: https://www.abcya.com/games/dress_for_the_weather
Clouds Memory Game: https://scied.ucar.edu/interactive/clouds-memory-game
Sid the Science Kid "Weather Surprise": https://pbskids.org/sid/games/weather-surprise
Build an Emergency Kit Game: https://www.ready.gov/build-kit-game
Grow Snow Crystals: https://scijinks.gov/snow-crystals/
Fun Activities
Crafts
Make your own fake snow: https://www.goodhousekeeping.com/holidays/christmas-ideas/g34004079/winter-crafts/?slide=28
Snow Slime: https://www.preschoolplayandlearn.com/winter-snow-slime-recipe-kids-activities/
Snow Candy: https://www.123homeschool4me.com/historical-winter-activity-for-kids-how_79/
30 Fun Winter Crafts: https://www.diyncrafts.com/32296/home/parenting/30-fun-winter-crafts-keep-kids-busy-indoors-cold-outside
Coffee Filter Painted Snowflakes: https://artfulparent.com/coffee-filters-make-the-best-snowflakes/
16 Easy Winter Crafts for Kids:
https://www.artycraftykids.com/seasonal/16-easy-winter-crafts-kids/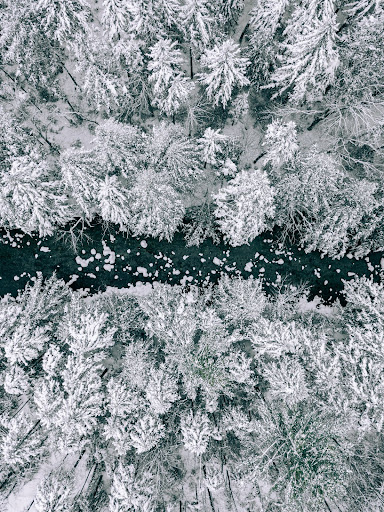 Winter Coloring Pages
https://www.123homeschool4me.com/winter-coloring-sheets-free_74/
http://www.supercoloring.com/coloring-pages/nature-seasons/winter
https://www.bestcoloringpagesforkids.com/winter-coloring-pages.html
Winter Dot to Dot: https://www.bigactivities.com/ctd/winter/index.php
Winter Weather Word Search: https://drive.google.com/file/d/1TO8KN1o8Fc9sZ3k2TwX5jUgkdJU3ms5D/view?usp=sharing