SPECIAL EVENTS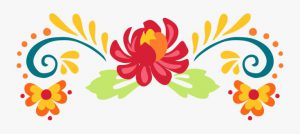 HISPANIC HERITAGE MONTH TRIVIA CHALLENGE
Monday, September 18 – October 6 | Reference Desk
How much do you know about Hispanic culture? Stop by the Reference Desk and pick up a Hispanic Heritage Month Trivia Challenge quiz. Drop off your completed quiz at the Reference Desk. Entries with the most correct answers will be entered into a prize drawing. The first 20 entries turned in also get a sweet treat.
Learn more about Hispanic Heritage Month – September 15 thru October 15

STRATCON is coming on Saturday, September 30th

SAVE THE DATE! 11am-4pm | multiple locations in Library & outside
Adults, teens, and families including children who share a love of anime, super heroes, comics, popular movies & TV series are invited to celebrate all things pop culture! Featuring Star Wars Light Saber Guild Kessel Temple, Henna Art with Jamilia, CT Caricatures with Bill Hernandez, Pop Culture Trivia, Mini FanArt Painting, Best Barbie Contest, Panel Discussions, craft, games & prizes! Cosplay/costumes are encouraged! Costumes must be family friendly. This is an ALL AGES EVENT.

JOB/CAREER: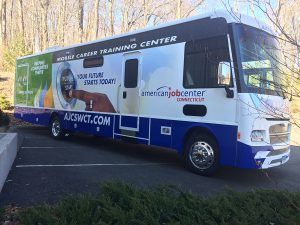 Job Search Help on the Career Coach
Monday, September 11 | 10am & 1pm | Career Coach on Main St, near Library entrance
Job Search Assistance is an open 'walk-in' session that provides free computer and internet access for job related activities. Staff offers suggestions of the more popular internet job search sites as well as resume critique for those with existing resumes. This help session is offered in the morning from 10am-12pm and again in the afternoon from 1-3pm.
Sign up to reserve a space:
10am-12pm session
1-3pm session
Save the Date – Excel Workshop on the Career Coach | Monday, October 16
TALKS:
Social Security & Medicare
Tuesday, September 12 | 5:30pm | Lovell Room
The AFEA- American Financial Education Alliance, a non-profit organization, will hold a free & open to the public workshop on Social Security and Medicare. The meeting facilitator is Mr. Jack Peregrim.

Medicare & Beyond
Thursday, September 14 | 6pm | Lovell Room
The Father/Daughter Team of Lou and Jessica Pelletier will sort through the Parts (A – Hospital; B – Physician and Outpatient Coverage; D – Drug Coverage) and review the pros and cons of Medicare Supplement Plans and Medicare Advantage Plans. Join us if you are a senior, a child of a senior, or just want to know more.

WORKSHOPS:
Advanced College Funding
Tuesday, September 19 | 6pm | Lovell Room
A free educational, college planning and financial aid workshop for parents of high school and middle school students. Even if your family is not eligible for need-based aid, we will cover strategies on how to pay for college on the most efficient basis.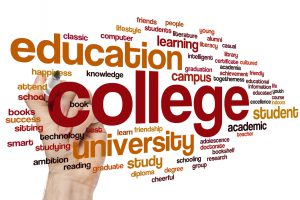 Registration is required, please register HERE.

"Five Steps to a Winning College Application Essay" with Jason Howard
Thursday, September 21 | 6:30pm | Lovell Room
Mr. Howard is a Connecticut Certified Teacher with over 15 years of classroom and tutoring experience, including at the renowned Joel Barlow High School Writing Center, Greenwich Education Group and Danbury Adult Education. The workshop will help students and their parents with research, planning , brainstorming, writing, and revising college application essays.
Registration is required, please register HERE.

BOOKS:
Monday Morning Buzz
Monday, September 11 | 11am | Board Room
Stop in to hear what's new, what's hot, and what books are creating a buzz! Staff will lead an informal discussion of books, movies and more. Share what you're reading and watching and hear from others!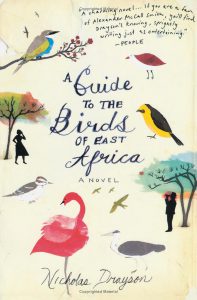 Little Gems Book Discussion
Wednesday, September 13 | 11am | Lovell Room
A GUIDE TO THE BIRDS OF EAST AFRICA by Nicholas Drayson
In this "little gem" of fiction, a widower is secretly in love with a woman who leads bird walks sponsored by the East African Ornithological Society. This tender novel offers atmospheric descriptions of the Kenyan landscape, undercurrents of politics, endearing characters, and light humor.
Copies available at the Check-Out Desk.
Books on Tap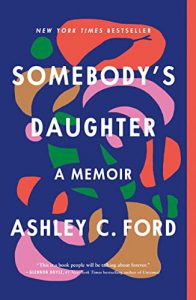 Books, Brews, and Bantor
Tuesday, September 26 | 7pm to settle, 7:30pm to talk
Join us at the Oar and Oak Restaurant located at 2385 Main St, Stratford.
We will be discussing SOMEBODY'S DAUGHTER: A MEMOIR by Ashley C. Ford.
A powerful story of growing up a poor Black girl in Indiana with a family fragmented by incarceration, exploring how isolating and complex such a childhood can be. As Ashley battles her body and her environment, she embarks on a powerful journey to find the threads between who she is and what she was born into, and the complicated familial love that often binds them.
Copies available at the Check-Out Desk.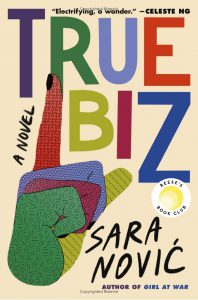 Books Over Coffee
Wednesday, September 27 | noon | Lovell Room
TRUE BIZ by Sara Novic
This is a story of sign language and lip-reading, disability and civil rights, isolation and injustice, first love and loss, and, above all, great persistence, daring, and joy. Absorbing and assured, idiosyncratic and relatable, this is an unforgettable journey into the Deaf community and a universal celebration of human connection.
Copies available at the Check-Out Desk.
CREATE: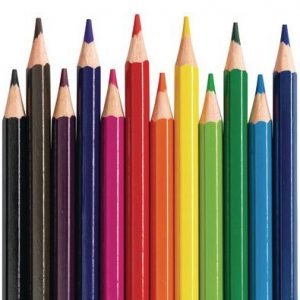 Coloring & Coffee
Fridays, September 1  & 15 | 11 am | Lovell Room
Monday, September 11 | 6pm | Lovell Room
Don't let stress get you down! Try coloring for adults! Coloring has many benefits including helping you to focus and de-stress. Stop in and give it a try. The Library will supply coloring pages, colored pencils and markers, plus coffee and tea. You are welcome to bring your own supplies too.
Knit Wits
Wednesday, September 13 | 6pm | Lovell Room
Wednesday, September 27 | 6pm | Board Room
Join the library's drop-in knitting program! Also crochet! Make new friends, get tips and share ideas while working on your own projects. Held every other Wednesday evening 6:00-7:30pm.
MOVIES:
Monday Matinees: INDIANA JONES AND THE DIAL OF DESTINY
Monday, September 11 | 12 noon | Lovell Room
Archaeologist Indiana Jones races against time to retrieve a legendary artifact that can change the course of history..
PG-13, 154 minutes