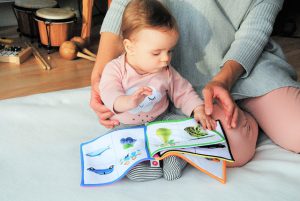 We LOVE seeing our students at the Library, and next week, we'll be jumping in to our fall storytimes. Join us on…
Mondays at 10:30 am for Toddler Time. Ages 1-2 – siblings welcome. (No class 9/30, 11/11, but all other Mondays.)
Tuesdays at 10:30 am for Preschool Power Hour. Ages 3-5. Stories and a craft.
Thursdays at 10:30 am for Baby Lapsit. Ages 0-18 months.
Fridays at 10:30 am for Friday Fun. Ages 2-5. (No class 10/4, but all other Fridays – special Music time the Friday after Thanksgiving).
No need to register – just join us! Call for info on holiday/inclement weather occasions.