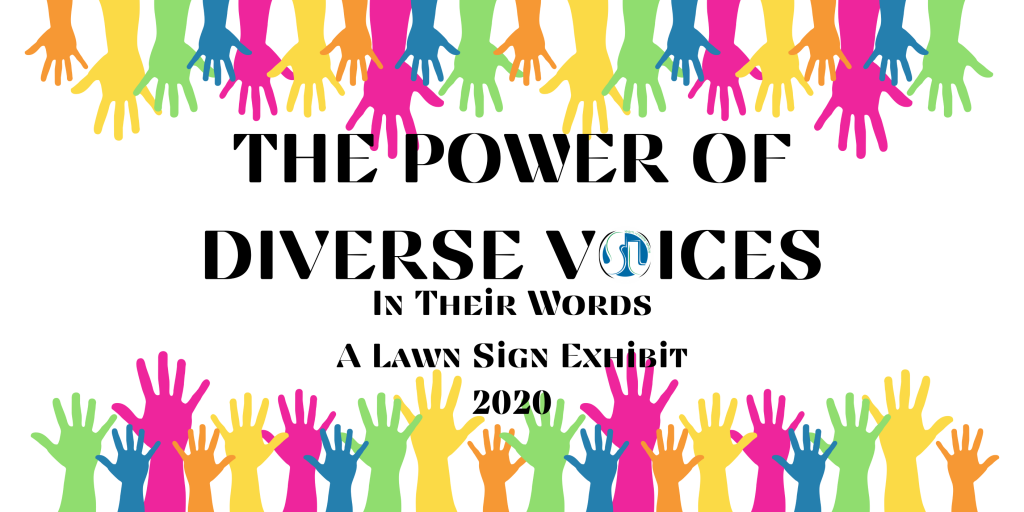 On November 16, the Stratford Library debuted a lawn sign exhibit entitled "The Power of Diverse Voices." A project of the Library Board's newly formed Anti-Racism Committee, the exhibit features select quotations from people of color on over 50 lawn signs gracing the Library's Main Street entrance. The words of Martin Luther King, Maya Angelou, Oprah Winfrey, Harriet Tubman, Caesar Chavez and many others can be viewed as part of the exhibit. The project is the first of several programs dealing with racism and implicit bias planned by the Library in conjunction with the Town of Stratford, CARE (Citizens Addressing Racial Equity), Sterling House Community Center, and the Arts Alliance of Stratford.
Submit a quote in the Library or via the Library's quote submission page.
Quotes featured in the lawn sign exhibit include:
Be a rainbow in someone else's cloud.  – Maya Angelou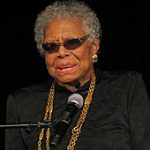 Maya Angelou (1928-2014) Iconic author, poet, educator and performer. Her autobiography I Know Why the Caged Bird Sings, frequently challenged for its graphic depictions of the realities of African American southern life, has become a classic. She performed her work On the Pulse of the Morning for President Clinton's inauguration. She was awarded the Presidential Medal of Freedom in 2011.
One important key to success is self-confidence. An important key to self-confidence is preparation.  – Arthur Robert Ashe, Jr.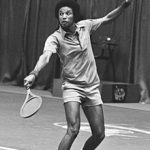 Arthur Robert Ashe, Jr. (July 10, 1943 – February 6, 1993) American tennis player, Ashe was the first African American player selected to the United States Davis Cup team and the only black man ever to win the singles title at Wimbledon, the US Open, and the Australian Open. He was ranked number 1 in the world in 1968. After contracting AIDS he created the Arthur Ashe Foundation for the Defeat of AIDS. He was awarded the Presidential Medal of Freedom posthumously.
The progress of the world will call for the best that all of us have to give.
– Mary McLeod Bethune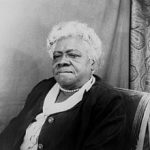 Mary McLeod Bethune (1875-1955) African American stateswoman, educator, civil rights activist, philanthropist. She was the founder and president of Bethune-Cookman College and opened the first hospital for African Americans in Daytona, Florida. In 1985, the United States Postal Service issued a stamp in her honor.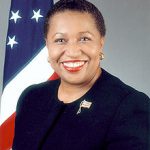 Magic lies in challenging what seems impossible.
– Carol Moseley Braun
Carol Mosley Braun (1947-) First African American female elected to the U.S Senate. She is a politician, lawyer and diplomat. After serving in the Senate, she became the United States ambassador to New Zealand and Samoa.
Presentation of one's own culture does not require contempt or disrespect for other cultures.  – Cesar Chavez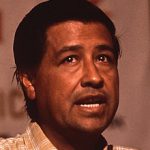 Cesar Chavez (1927-1993) Iconic Mexican-American organized labor leader. American civil rights activist. Co-founder of National Farm Workers Association. Chavez devoted his life to giving voice to the voiceless. He received the Presidential Medal of Freedom posthumously.
You don't make progress by standing on the sidelines, whimpering and complaining. You make progress by implementing ideas.  – Shirley Chisholm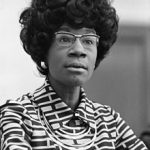 Shirley Chisholm (1924-2005) American politician, educator and author. First Black woman to be elected to the United States Congress. She served seven terms from 1969-1983. In 1972, she became the first Black female candidate to seek the Democratic nomination for the Presidency of the United States. Posthumously awarded the Presidential Medal of Freedom.
You can't solve it today, but you can decide that today is the day that you stop accepting it.  – Dr. Tressie McMillan Cottom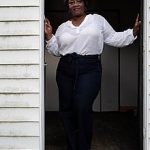 Dr. Tressie McMillian Cottom. African American writer, sociologist and professor. Academic expert in inequality in American higher education. Her book Thick: And Other Essays was a 2019 finalist for the National Book Award for nonfiction. She cohosts a podcast with Roxane Gay and was awarded a 2020 MacArthur Genius Grant.
I prayed for twenty years but received no answer until I prayed with my legs.
– Frederick Douglass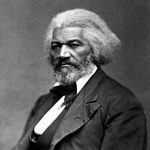 Frederick Douglas (1818-1895) Brilliant statesman, reformer, abolitionist, writer. His seminal work, Narrative of the Life of Frederick Douglas, an American Slave, published in 1845, became a bestseller. He traveled extensively, giving speeches about the importance of equal rights for all people and education. His contributions to the people of the United States cannot be quantified.
Everything will change. The only question is growing up or decaying.  – Nikki Giovanni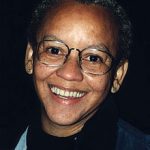 Nikki Giovanni (1943-) African American poet, writer, activist and educator. Her work is considered politically, spiritually and socially aware, dealing with many topics including race and sexism. One of America's best-known poets, she has been an important influence on American literature for five decades. Her numerous awards include the Langston Hughes Medal and the Martin Luther King Jr. Award for dedication and commitment to service.
I believe the children are our future, teach them well and let them lead the way.
– Whitney Houston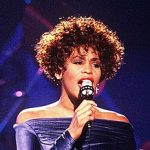 Whitney Houston (1963-2012) African American singer and actress. One of the best-selling recording artists of all time and most awarded female singer certified by Guinness Book of World Records. In March of 2020, Houston's 1992 cover of "I Will Always Love You" was inducted into the Library of Congress National Recording Registry, which preserves music for their significant contribution to American sound.
Free your mind, and remember, winners are not people who never fail, but people who never quit.  – Tech N9ne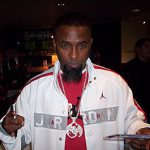 Tech N9ne (1971-) African American rapper, singer, songwriter, actor and record producer. Co-founder of Strange Music. He has sold over 2 million albums and his music has been featured in films, television and video games.
If you can imagine something, it will be.  – N. K. Jemisin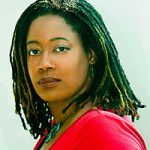 N.K. Jemisin (1972-) African American science fiction and fantasy writer. Her works over a myriad of subjects, including, oppression and cultural conflicts. Her Broken Earth series won the prestigious Hugo award, making her the first African American to win the award for all three novels in the trilogy. Awarded the MacArthur Fellows Program Genius Grant.
Never be limited by other people's limited imaginations.  – Dr. Mae Carol Jemison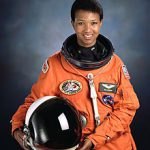 Dr. Mae Carol Jemison (1956-) African American engineer, Peace Corps physician and pioneering NASA astronaut. Graduate of Stanford and Cornell Universities. First Black woman to travel in space. Creator of the Dorothy Jemison Foundation advocating science education for minorities, children and adult book author. Her numerous awards include being inducted into the National Women's Hall of Fame and the International Space Hall of Fame.
You are no better than anyone else, and no one is better than you.  – Katherine Johnson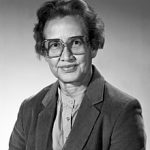 Katherine Johnson (1918-2020) African American mathematician whose calculations were critical to the United States successful crew space flights. An exceptional scientist, her life story was featured in the book and movie, Hidden Figures. Awards include the Congressional Gold Medal and the Presidential Medal of Freedom. In 2019, NASA officially renamed a facility in her honor.
Reach high for the stars that are hidden in your soul. Dream precedes the goal.
– Saeed Jones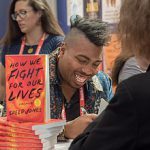 Saeed Jones (1985-) American poet whose debut collection, Prelude to Bruise, was named a 2014 finalist for the National Book Circle Award for Poetry. His second book, a memoir, How We Fight for Our Lives, won the Kirkus Prize in 2019. He has won the Pushcart Prize and a Stonewall Book Award.
Racist ideas love believers, not thinkers.  – Ibram X. Kendi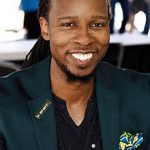 Ibram Xolani Kendi (1982-) African American author, professor, anti-racist activist. Founded the anti-racist Research and Policy Center at American University. Historical scholar of race and discriminating policies in America. Winner of National Book Award for nonfiction, Stamped from the Beginning: The Definitive History of Racist Ideas in America.
There can be no greater gift than that of giving one's time and energy to help others without expecting anything in return.  – Nelson Mandela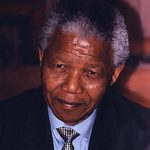 Nelson Mandela (1918-2013) South African anti-apartheid revolutionary, political leader and philanthropist. After spending 27 years in prison, he became the first black South African Head of State and the first elected in a fully represented democratic election. He served as President of South Africa from 1994-1999.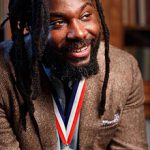 It's hard to be what you can't see.  – Jason Reynolds
Jason Reynolds (1983-) African American author of novels and poetry for young adults. Using multi-faceted characters, he confronts social issues. His works include, When I Was the Greatest and Miles Morales: Spiderman. Awards include Kirkus Prize, Coretta Scott King Award and Newbery Honor. He is currently the Library of Congress National Ambassador for young people's literature.
A life is not important except in the impact it has on other lives.  – Jackie Robinson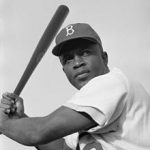 Jackie Robinson (1919-1972) Renowned for breaking the color barrier in Major League Baseball. Robinson played for the Brooklyn Dodgers in 1947. First African American television analyst and vice president of a major American corporation. Awarded Presidential Medal of Honor posthumously.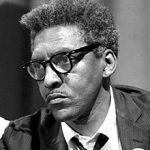 We need in every community a group of angelic troublemakers.  – Bayard Rustin
Bayard Rustin (1912-1987) African American civil rights and gay rights activist. Devoted his life to activism, including, helping organize the March on Washington. Awarded the Presidential Medal of Freedom posthumously by President Barack Obama.
I wish you power that equals your intelligence and your strength.  – Betty Shabazz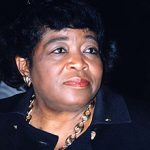 Betty Shabazz (1934-1997) Along with her husband Malcom X, she was an activist for African American causes. After his assassination she raised their six daughters; continued her education and became a professor. She was the director of Institutional Advancement of Public Affairs at Medgar Evers College.
Don't believe everything you hear: Real eyes, Realize, Real lies.  – Tupac Shakur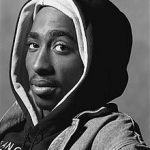 Tupac Shakur (1971-1996) African American rapper, poet, songwriter and actor. Born into a politically active family, Shakur is considered one of the most influential rappers for addressing contemporary social issues. He was murdered in 1996 at the age of 25.
If you can't change your fate, change your attitude.  – Amy Tan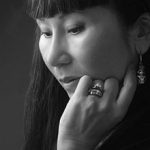 Amy Tan (1952-) Chinese American author who writes about the struggles of the Chinese American experience. Her works include, The Joy Luck Club and The Hundred Secret Senses. Her children's book, Sagwa, The Chinese Siamese Cat became a PBS series.
Every great dream begins with a dreamer.  – Harriet Tubman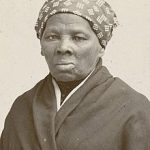 Harriet Tubman (1822?-1913) Legendary African American icon. After escaping slavery, she was a conductor on the Underground Railroad. Known as Moses, she brought many enslaved people to freedom. During the Civil War, she was a soldier and spy for the Union Army. First woman to lead a major US military operation, Combahee Ferry Raid, which freed more than 700 enslaved people. Her life is a testament to uncommon courage and sacrifice.
No person is your friend who demands your silence, or denies your right to grow.
– Alice Walker
Alice Walker (1944-) African American author, novelist, poet and essayist. Walker was the winner of numerous prestigious literary awards, including the Pulitzer Prize and the National Book Award for The Color Purple, her best known work.
If you have no road map, you have to create your own.  – Jacqueline Woodson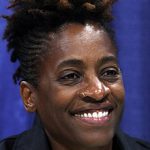 Jacqueline Woodson (1963-) African American writer, Newbury Award winner, Young Peoples Poet Laureate 2015-2017, National ambassador for young people's literature, MacArthur Fellow 2020. Author of Red at the Bone and Brown Girl Dreaming among others.