Now indoors! Visit the Library during operating hours to view this exhibit throughout the building. On November 16, the Stratford Library debuted a lawn sign exhibit entitled "The Power of Diverse Voices." A project of the Library Board's newly formed Anti-Racism Committee, the exhibit features select quotations from people of color on over 50 lawn signs gracing the Library's Main Street entrance. The words of Martin Luther King, Maya Angelou, Oprah Winfrey, Harriet Tubman, Caesar Chavez and many others can be viewed as part of the exhibit. The project is the first of several programs dealing with racism and implicit bias planned by the Library in conjunction with the Town of Stratford, CARE (Citizens Addressing Racial Equity), Sterling House Community Center, and the Arts Alliance of Stratford.
The featured quotes represent persons of color from a variety of cultures and backgrounds.  Current and historical figures are featured.  We are grateful to the members of our community who submitted recommendations for the display.
Quotes featured in the lawn sign exhibit include:
Muhammed Ali (1942-2016) Muhammad Ali was an American professional boxer, activist, entertainer and philanthropist. Nicknamed The Greatest, he is widely regarded as one of the most significant and celebrated figures of the 20th century and as one of the greatest boxers of all time. Ali was born and raised in Louisville, Kentucky.

You only have what you give. It's by spending yourself that you become rich. – Isabel Allende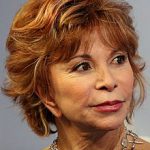 Isabel Allende (1942-) Chilean novelist, feminist, and philanthropist, Allende is one of the most widely-read authors in the world, having sold more than 75 million books. She devotes much of her time to human rights causes. In 1996, following the death of her daughter Paula, she established a charitable foundation in her honor, which has awarded grants to more than 100 nonprofits worldwide, delivering life-changing care to hundreds of thousands of women and girls.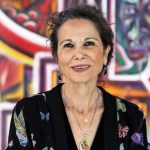 The point is not to pay back kindness, but to pass it on. – Julia Alvarez

Julia Alvarez (1950-) Dominican-American poet, novelist, and essayist. Born in New York City in 1950, Julia Alvarez's parents returned to their native country, Dominican Republic, shortly after her birth.  Ten years later, the family was forced to flee to the United States because of her father's involvement in a plot to overthrow the dictator, Trujillo. Alvarez's awards include the Pura Belpré and Américas Awards for her books for young readers, the Hispanic Heritage Award, and the F. Scott Fitzgerald Award.  In 2013, she received the National Medal of Arts from President Obama.
Be a rainbow in someone else's cloud.  – Maya Angelou

We are living art, created to hang on, stand up, forbear, continue, and encourage others. – Maya Angelou
The best part of life is not just surviving but thriving with passion and compassion and humor and style and generosity and kindness. – Maya Angelou

Do the best you can until you know better. Then when you know better, do better. – Maya Angelou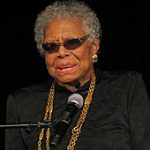 Maya Angelou (1928-2014) Iconic author, poet, educator and performer. Her autobiography I Know Why the Caged Bird Sings, frequently challenged for its graphic depictions of the realities of African American southern life, has become a classic. She performed her work On the Pulse of the Morning for President Clinton's inauguration. She was awarded the Presidential Medal of Freedom in 2011.
One important key to success is self-confidence. An important key to self-confidence is preparation.  – Arthur Robert Ashe, Jr.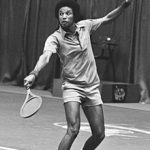 Arthur Robert Ashe, Jr. (July 10, 1943 – February 6, 1993) American tennis player, Ashe was the first African American player selected to the United States Davis Cup team and the only black man ever to win the singles title at Wimbledon, the US Open, and the Australian Open. He was ranked number 1 in the world in 1968. After contracting AIDS he created the Arthur Ashe Foundation for the Defeat of AIDS. He was awarded the Presidential Medal of Freedom posthumously.
Not everything that is faced can be changed, but nothing can be changed until it is faced. – James Baldwin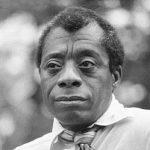 Ignorance, allied with power, is the most ferocious enemy justice can have. – James Baldwin

James Baldwin (1924-1987) James Arthur Baldwin was an American novelist, playwright, essayist, poet, and activist. His essays, as collected in Notes of a Native Son, explore intricacies of racial, sexual, and class distinctions in Western society, most notably in regard to the mid-twentieth-century United States.  His classic novels include Giovanni's Room and Go Tell it on the Mountain among others.
The progress of the world will call for the best that all of us have to give.
– Mary McLeod Bethune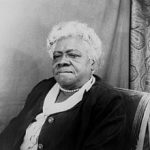 Mary McLeod Bethune (1875-1955) African American stateswoman, educator, civil rights activist, philanthropist. She was the founder and president of Bethune-Cookman College and opened the first hospital for African Americans in Daytona, Florida. In 1985, the United States Postal Service issued a stamp in her honor.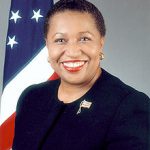 Magic lies in challenging what seems impossible.
– Carol Moseley Braun
Carol Moseley Braun (1947-) First African American female elected to the U.S Senate. She is a politician, lawyer and diplomat. After serving in the Senate, she became the United States ambassador to New Zealand and Samoa.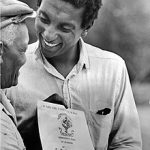 Stokely Carmichael (1941-1998) Born Kwame Ture, Carmichael was a prominent organizer in the civil rights movement in the United States and the global Pan-African movement. Born in Trinidad, he grew up in the United States from the age of 11 and became an activist while attending the Bronx High School of Science.
Presentation of one's own culture does not require contempt or disrespect for other cultures.  – Cesar Chavez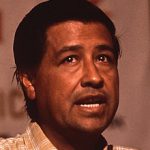 Cesar Chavez (1927-1993) Iconic Mexican-American organized labor leader. American civil rights activist. Co-founder of National Farm Workers Association. Chavez devoted his life to giving voice to the voiceless. He received the Presidential Medal of Freedom posthumously.

You don't make progress by standing on the sidelines, whimpering and complaining. You make progress by implementing ideas.  – Shirley Chisholm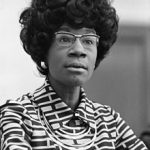 Shirley Chisholm (1924-2005) American politician, educator and author. First Black woman to be elected to the United States Congress. She served seven terms from 1969-1983. In 1972, she became the first Black female candidate to seek the Democratic nomination for the Presidency of the United States. Posthumously awarded the Presidential Medal of Freedom.
Any time you have an opportunity to make a difference in this world and you don't, then you are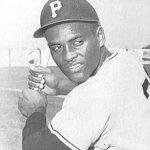 wasting your time on Earth. – Roberto Clemente
Roberto Clemente (1934-1972) a Puerto Rican professional baseball right fielder who played 18 seasons in Major League Baseball for the Pittsburgh Pirates. He was inducted into the National Baseball Hall of Fame in 1973, becoming both the first Latin American and Caribbean player to be enshrined. Clemente was posthumously presented the Presidential Medal of Freedom in 2003.
You can't solve it today, but you can decide that today is the day that you stop accepting it.  – Dr.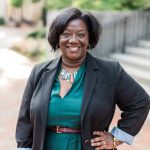 Tressie McMillan Cottom
Dr. Tressie McMillian Cottom. African American writer, sociologist and professor. Academic expert in inequality in American higher education. Her book Thick: And Other Essays was a 2019 finalist for the National Book Award for nonfiction. She cohosts a podcast with Roxane Gay and was awarded a 2020 MacArthur Genius Grant.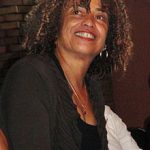 Angela Y. Davis (1944) Angela Yvonne Davis is an American political activist, philosopher, academic, and author. She is a professor at the University of California, Santa Cruz. Her many books include Freedom is a Constant Struggle and Are Prisons Obsolete? as well as her own bestselling autobiography.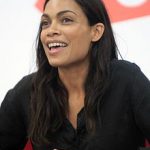 You only live once. You don't want your tombstone to read: played it safe. – Rosario Dawson
Rosario Dawson (1979-) an American actress, voice actress, producer, and activist. She is the co-Founder of Voto Latino, a non-partisan, youth driven, multi-issue, national org. founded to create a unified voice for Latino youth and young adults.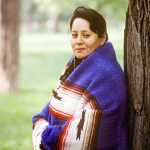 The thing to keep in mind is that laws are framed by those who happen to be in power and for the purpose of keeping them in power. – Mary Crow Dog
Mary Crow Dog (1954-2013) also known as Mary Ellen Moore-Richard, was a Sicangu Lakota writer and activist who was a member of the American Indian Movement during the 1970s and participated in some of their most publicized events, including the Wounded Knee Incident. Her memoir is titled Lakota Woman.
I prayed for twenty years but received no answer until I prayed with my legs.
– Frederick Douglass
It is easier to build strong children than to repair broken men. – Frederick Douglass
Where justice is denied, where poverty is enforced, where ignorance prevails, and where any one class is made to feel that society is an organized conspiracy to oppress, rob and degrade them,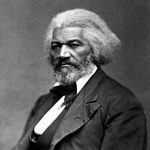 neither persons nor property will be safe. – Frederick Douglass
Without a struggle, there can be no progress -Frederick Douglass

Frederick Douglass (1818-1895) Brilliant statesman, reformer, abolitionist, writer. His seminal work, Narrative of the Life of Frederick Douglass, an American Slave, published in 1845, became a bestseller. He traveled extensively, giving speeches about the importance of equal rights for all people and education. His contributions to the people of the United States cannot be quantified.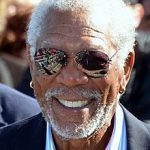 I am going to stop calling you a white man and I'm going to ask you to stop calling me a black man. –  Morgan Freeman
Morgan Freeman (1937-) Morgan Freeman is an American actor, director and narrator. He has appeared in a range of film genres portraying character roles and is particularly known for his distinctive deep voice. Freeman is the recipient of various accolades, including an Academy Award, a Golden Globe Award and a Screen Actors Guild Award.
Everything will change. The only question is growing up or decaying.  – Nikki Giovanni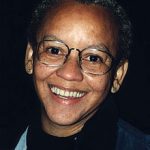 Nikki Giovanni (1943-) African American poet, writer, activist and educator. Her work is considered politically, spiritually and socially aware, dealing with many topics including race and sexism. One of America's best-known poets, she has been an important influence on American literature for five decades. Her numerous awards include the Langston Hughes Medal and the Martin Luther King Jr. Award for dedication and commitment to service.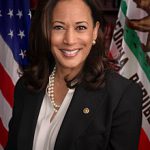 If you are fortunate to have opportunity, it is your duty to make sure other people have those opportunities as well. – Kamala Harris
Kamala Harris (1964-) Attorney and politician, Attorney General of California, Democratic United States Senator from California. The first woman of color to become the Vice President of the United States. As of November 2020, she became the highest ranking female in United States History.
I believe the children are our future, teach them well and let them lead the way.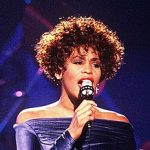 – Whitney Houston
Whitney Houston (1963-2012) African American singer and actress. One of the best-selling recording artists of all time and most awarded female singer certified by Guinness Book of World Records. In March of 2020, Houston's 1992 cover of "I Will Always Love You" was inducted into the Library of Congress National Recording Registry, which preserves music for their significant contribution to American sound.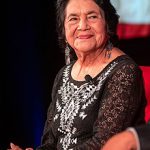 Every moment is an organizing opportunity, every person a potential activist, every minute a chance to change the world.  – Dolores Huerta
Dolores Huerta (1930-) an American labor leader and civil rights activist who, with Cesar Chavez, is a co-founder of the National Farmworkers Association, which later became the United Farm Workers. Huerta has received numerous awards for her community service and advocacy for workers', immigrants', and women's rights, including the Eugene V. Debs Foundation Outstanding American Award, the United States Presidential Eleanor Roosevelt Award for Human Rights and the Presidential Medal of Freedom.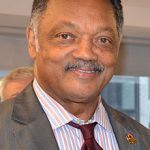 Jesse Jackson (1941-) Jesse Louis Jackson Sr. is an American civil rights activist, Baptist minister, and politician. He was a candidate for the Democratic presidential nomination in 1984 and 1988 and served as a shadow U.S. Senator for the District of Columbia from 1991 to 1997.  He is the recipient of the Presidential Medal of Freedom and the NAACP Image Award.
If you can imagine something, it will be.  – N. K. Jemisin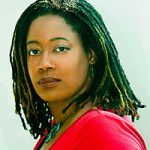 N.K. Jemisin (1972-) African American science fiction and fantasy writer. Her works over a myriad of subjects, including, oppression and cultural conflicts. Her Broken Earth series won the prestigious Hugo award, making her the first African American to win the award for all three novels in the trilogy. Awarded the MacArthur Fellows Program Genius Grant.
Never be limited by other people's limited imaginations.  – Dr. Mae Carol Jemison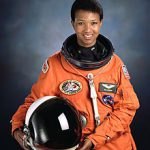 Dr. Mae Carol Jemison (1956-) African American engineer, Peace Corps physician and pioneering NASA astronaut. Graduate of Stanford and Cornell Universities. First Black woman to travel in space. Creator of the Dorothy Jemison Foundation advocating science education for minorities, children and adult book author. Her numerous awards include being inducted into the National Women's Hall of Fame and the International Space Hall of Fame.
You are no better than anyone else, and no one is better than you.  – Katherine Johnson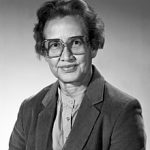 Katherine Johnson (1918-2020) African American mathematician whose calculations were critical to the United States successful crew space flights. An exceptional scientist, her life story was featured in the book and movie, Hidden Figures. Awards include the Congressional Gold Medal and the Presidential Medal of Freedom. In 2019, NASA officially renamed a facility in her honor.
Reach high for the stars that are hidden in your soul. Dream precedes the goal.
– Saeed Jones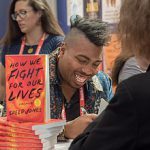 Saeed Jones (1985-) American poet whose debut collection, Prelude to Bruise, was named a 2014 finalist for the National Book Circle Award for Poetry. His second book, a memoir, How We Fight for Our Lives, won the Kirkus Prize in 2019. He has won the Pushcart Prize and a Stonewall Book Award.
Some people want it to happen, some wish it would happen, others make it happen.  – Michael Jordan
Michael Jordan (1963-) American basketball player and principal owner of the Charlotte Hornets. Considered by many the greatest player of all time, he won six championships with the Chicago Bulls. He was inducted into the Basketball Hall of Fame and received the Presidential Medal of Freedom. Jordan recently opened two family clinics in North Carolina for the under-served communities in the fight against COVID-19.
Something is terribly wrong if the pain, sorrow and outrage of a people makes you more uncomfortable than murder itself. — Rupi Kaur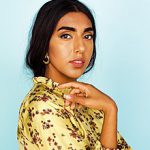 Rupi Kaur (1992-) Indian born Canadian poet, author and illustrator. Known for her visual poetry, her debut book Milk and Honey has become a best seller. Her works tackles explosive issues of sexual trauma, subjugation of women and immigration experiences. The New Republic has named Kaur writer of the decade.
Racist ideas love believers, not thinkers.  – Ibram X. Kendi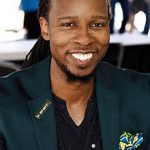 Ibram Xolani Kendi (1982-) African American author, professor, anti-racist activist. Founded the anti-racist Research and Policy Center at American University. Historical scholar of race and discriminating policies in America. Winner of National Book Award for nonfiction, Stamped from the Beginning: The Definitive History of Racist Ideas in America.
Accomplishment has no color – Dr. Martin Luther King Jr.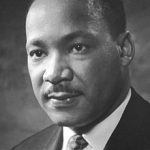 Dr. Martin Luther King Jr. (1929-1968) Martin Luther King Jr. was an American Baptist minister and activist who became the most visible spokesperson and leader in the civil rights movement from 1955 until his assassination in 1968.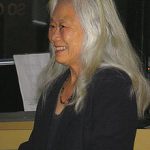 In a time of destruction, create something. – Maxine Hong Kingston
Maxine Hong Kingston (1940 -) a first generation Chinese American poet, memoirist and fiction writer who graduated from the University of California, Berkeley and went on to teach there.  She has won the National Book Award, the National Book Critics Circle Award, and the National Medal of Arts among other honors. She turned to poetry because of a desire for a lighter, faster form, noting "there is not enough time to write everything that one is feeling and thinking—and I have thought that my whole writing life."
Power is not given to you.  You have to take it.  – Beyoncé Knowles-Carter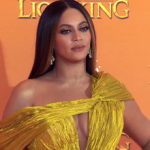 Beyonce (1981-)  Beyonce Giselle Knowles-Carter, American singer and actress. One of the best-selling artists, she is the most nominated woman in Grammy history. Twice listed on the Times Magazine One Hundred Influential People in the World. In 2020, she made her screenwriting and directorial debut with Black is King.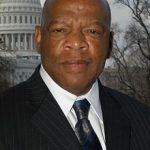 John Lewis (1940-2020) John Robert Lewis was an American politician, statesman, and civil rights activist and leader who served in the United States House of Representatives for Georgia's 5th congressional district from 1987 until his death in 2020. He was the chairman of the Student Nonviolent Coordinating Committee from 1963 to 1966.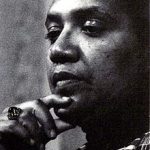 Audre Lorde (1934-1992) Audre Lorde was an American writer, feminist, womanist, librarian, and civil rights activist. She was a self-described "black, lesbian, mother, warrior, poet" who dedicated both her life and her creative talent to confronting and addressing injustices of racism, sexism, classism, heterosexism, and homophobia. She is the author of over 25 books including Sister Outsider and The Cancer Journals.
I have heard all of the stories about girls like me, and I am unafraid to make more of them. –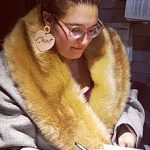 Carmen Maria Machado
Carmen Maria Machado (1986-) an American short story author, essayist, and critic. She is the author of the bestselling memoir In the Dream House and the award-winning short story collection Her Body and Other Parties. She has been a finalist for the National Book Award and the winner of the Bard Fiction Prize, the Lambda Literary Award for Lesbian Fiction, and the Lambda Literary Award for LGBTQ Nonfiction. In 2018, the New York Times listed Her Body and Other Parties as a member of "The New Vanguard," one of "15 remarkable books by women that are shaping the way we read and write fiction in the 21st century."
There can be no greater gift than that of giving one's time and energy to help others without expecting anything in return.  – Nelson Mandela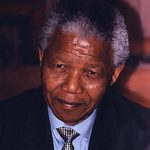 Nelson Mandela (1918-2013) South African anti-apartheid revolutionary, political leader and philanthropist. After spending 27 years in prison, he became the first black South African Head of State and the first elected in a fully represented democratic election. He served as President of South Africa from 1994-1999.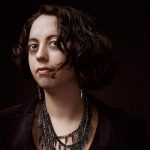 There is only one way to go now: forward, into the unknown. –  Cristina Moracho
Cristina Moracho novelist and freelance writer/editor, she is a native New Yorker who currently lives with her dog in Red Hook, Brooklyn. She is the author of the novels Althea & Oliver and A Good Idea and has an MFA in Creative Writing from Brooklyn College.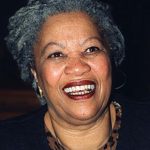 Toni Morrison (1931-2019) Chloe Anthony Wofford Morrison, known as Toni Morrison, was an American novelist, essayist, book editor, and college professor. Her first novel, The Bluest Eye, was published in 1970. The critically acclaimed Song of Solomon brought her national attention and won the National Book Critics Circle Award. Other novels include Beloved, Jazz and Sula.
Free your mind, and remember, winners are not people who never fail, but people who never quit.  – Tech N9ne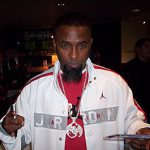 Tech N9ne (1971-) African American rapper, singer, songwriter, actor and record producer. Co-founder of Strange Music. He has sold over 2 million albums and his music has been featured in films, television and video games.
Let us remember we are all part of one American family. We are united in common values, and that includes belief in equality under the law, basic respect for public order, and the right of peaceful protest. –  Barack Obama
The future rewards those who press on.

I don't have time to feel sorry for myself.
I don't have time to complain. I'm going to press on. -Barack Obama
Barack Obama (1961-) American politician and attorney who served as the 44th president of the United States from 2009 to 2017. A member of the Democratic Party, Obama was the first African-American president of the United States. He is the author of Dreams From My Father, The Audacity of Hope and his current bestselling memoir, A Promised Land.
History has shown us that courage can be contagious, and hope can take on a life of its own. —Michelle Obama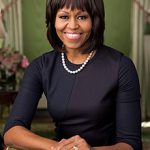 Michelle Obama (1964-) American attorney and author who was the First Lady of the United States from 2009 to 2017. She is married to the 44th president of the United States, Barack Obama, and was the first African-American First Lady. Among her many books is the 2018 bestselling memoir, Becoming.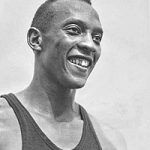 Jesse Owens (1913-80) James Cleveland "Jesse" Owens was an American track and field athlete and four-time gold medalist in the 1936 Olympic Games. Owens specialized in the sprints and the long jump, and was recognized in his lifetime as "perhaps the greatest and most famous athlete in track and field history".
Success is a collection of problems solved. – I. M. Pei
I.M. Pei (1917-2019) Chinese-American architect. Born in Guangzhou, raised in Hong Kong and Shanghai, Pei drew inspiration at an early age from garden villas where his family vacationed. He began his long career designing buildings for a New York real estate developer and went on to create the East Building of the National Gallery of Art in Washington, the glass pyramid at the entrance to the Louvre in Paris, and the Rock and Roll Hall of Fame on Cleveland.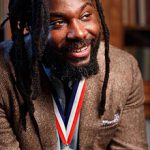 It's hard to be what you can't see.  – Jason Reynolds
Jason Reynolds (1983-) African American author of novels and poetry for young adults. Using multi-faceted characters, he confronts social issues. His works include, When I Was the Greatest and Miles Morales: Spiderman. Awards include Kirkus Prize, Coretta Scott King Award and Newbery Honor. He is currently the Library of Congress National Ambassador for young people's literature.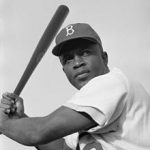 A life is not important except in the impact it has on other lives.  – Jackie Robinson
Jackie Robinson (1919-1972) Renowned for breaking the color barrier in Major League Baseball. Robinson played for the Brooklyn Dodgers in 1947. First African American television analyst and vice president of a major American corporation. Awarded Presidential Medal of Honor posthumously.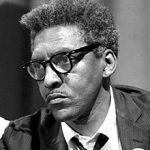 We need in every community a group of angelic troublemakers.  – Bayard Rustin
Bayard Rustin (1912-1987) African American civil rights and gay rights activist. Devoted his life to activism, including, helping organize the March on Washington. Awarded the Presidential Medal of Freedom posthumously by President Barack Obama.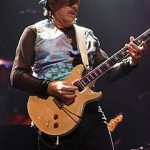 The most valuable possession you can own is an open heart. The most powerful weapon you can be is an instrument of peace. – Carlos Santana
Carlos Santana (1947-) is a Mexican and American guitarist who rose to fame in the late 1960s and early 1970s with his band Santana, which pioneered a fusion of rock 'n' roll and Latin American jazz. He learned to play the violin at age five and the guitar at age eight, under the tutelage of his father, a mariachi musician.
Humankind has not woven the web of life. We are but one thread within it. Whatever we do to the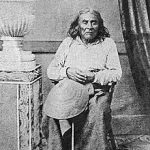 web, we do to ourselves. All things are bound together. All things connect. – Chief Seattle
Chief Seattle (1786-1866) was a Suquamish and Duwamish chief. A leading figure among his people known for his courage, daring and leadership, he gained control of six local tribes and continued the friendly relations with the local whites that had been established by his father. The city of Seattle, in the state of Washington, was named after him.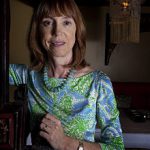 Read a thousand books and your words will flow like a river. – Lisa See
Lisa See (1955-) an American writer and novelist whose books include On Gold Mountain: The One-Hundred-Year Odyssey of My Chinese-American Family a detailed account of her family, including her great grandfather, Fong See, a 19th century entrepreneur who defied racist laws to marry a white woman, own property, (including the first Ford purchased by a Chinese person in America), and become the patriarch of L.A.'s Chinatown.
I wish you power that equals your intelligence and your strength.  – Betty Shabazz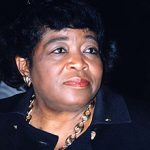 Betty Shabazz (1934-1997) Along with her husband Malcom X, she was an activist for African American causes. After his assassination she raised their six daughters; continued her education and became a professor. She was the director of Institutional Advancement of Public Affairs at Medgar Evers College.

Don't believe everything you hear: Real eyes, Realize, Real lies.  – Tupac Shakur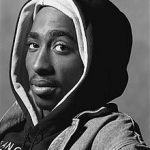 Tupac Shakur (1971-1996) African American rapper, poet, songwriter and actor. Born into a politically active family, Shakur is considered one of the most influential rappers for addressing contemporary social issues. He was murdered in 1996 at the age of 25.
Life isn't perfect, any failures you have are actually learning moments. – Phillipa Soo
Phillipa Soo (1990-)  American actress and singer and Juilliard graduate, Soo is best known for originating the role of Eliza Hamilton in the Broadway musical Hamilton, a performance for which she was nominated for the 2016 Tony Award for Best Actress in a Musical.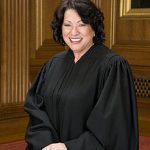 The Latina in me is an ember that blazes forever. – Sonia Sotomayor
Sonia Sotomayor (1956-) is a Justice of the Supreme Court of the United States. She is the first Hispanic and Latina member of the Court. A graduate of Yale Law School, Sotomayor's books include My Beloved World and Just Ask! Be Different Be Brave Be You, a picture book for children.
If you can't change your fate, change your attitude.  – Amy Tan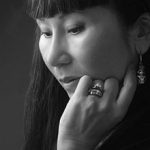 Amy Tan (1952-) Chinese American author who writes about the struggles of the Chinese American experience. Her works include, The Joy Luck Club and The Hundred Secret Senses. Her children's book, Sagwa, The Chinese Siamese Cat became a PBS series.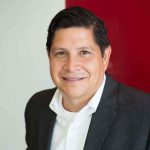 You are not lucky to be here. The world needs your perspective. They are lucky to have you. Antonio Tijerino
Jose Antonio Tijerino President and CEO of the Hispanic Heritage Foundation, a national nonprofit focused on education, workforce, leadership and culture through innovative programs including in the tech and all STEM fields, entrepreneurship, finance, media and entertainment, social justice, among others.
Everything good that's ever happened to me came out of helping others.  – Danny Trejo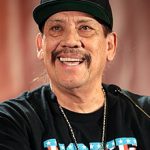 Danny Trejo (1944-) American actor and restaurateur who has appeared in numerous Hollywood films. As a young man Trejo was in and out of prison, but while serving time, he started a 12 step program that led him to becoming sober for life.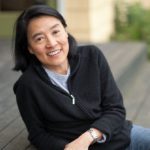 Don't ever think that just because you do things differently you're wrong. – Gail Tsukiyama
Gail Tsukiyama (1957-) born in San Francisco, California to a Chinese mother from Hong Kong and a Japanese father from Hawaii, she is the author of seven novels and was one of the authors chosen by the Library of Congress to participate in the first National Book Festival in Washington D.C. in 2001. She is also currently the Executive Director of WaterBridge Outreach: Books + Water, a nonprofit organization that provides books and access to water in developing countries.
Every great dream begins with a dreamer.  – Harriet Tubman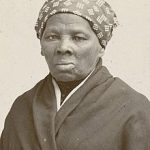 Harriet Tubman (1822?-1913) Legendary African American icon. After escaping slavery, she was a conductor on the Underground Railroad. Known as Moses, she brought many enslaved people to freedom. During the Civil War, she was a soldier and spy for the Union Army. First woman to lead a major US military operation, Combahee Ferry Raid, which freed more than 700 enslaved people. Her life is a testament to uncommon courage and sacrifice.
My humanity is bound up in yours, for we can only be human – Desmond Tutu
Desmond Tutu (1931-) Sir Desmond Mpilo Tutu is a South African Anglican cleric and theologian, known for his work as an anti-apartheid and human rights activist. In 1984 he received the Nobel Prize for Peace for his role in the opposition to apartheid in South Africa.
No person is your friend who demands your silence, or denies your right to grow.
– Alice Walker
Activism is my rent for living on the planet. -Alice Walker
Alice Walker (1944-) African American author, novelist, poet and essayist. Walker was the winner of numerous prestigious literary awards, including the Pulitzer Prize and the National Book Award for The Color Purple, her best known work.
Colson Whitehead (1969-) An American novelist Whitehead is the author of seven novels, including his 1999 debut work, The Intuitionist, and The Underground Railroad (2016), for which he won the 2016 National Book Award for Fiction and the 2017 Pulitzer Prize for Fiction; he won the Pulitzer Prize for Fiction again in 2020 for The Nickel Boys. He has also published two books of non-fiction. In 2002, he received a MacArthur Fellowship ("Genius Grant").
If you turn a blind eye to racism, you become an accomplice to it. –  Oprah Winfrey

Think like a queen. A queen is not afraid to fail. Failure is another stepping stone to greatness. – Oprah Winfrey
Oprah Winfrey (1954-) Groundbreaking talk show host, producer, activist, philanthropist, author and actress. Born into poverty, she became the richest African American of the twentieth century. She has created her OWN media network which has employed thousands of people. Among her philanthropic efforts is a girls school, the Leadership Academy for Girls in South Africa. Winfrey's vision and influence will be felt for generations.
Just because a man lacks the use of his eyes doesn't mean he lacks vision. – Stevie Wonder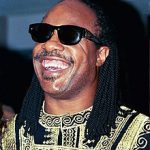 Stevie Wonder (1950-) Stevland Hardaway Morris known professionally as Stevie Wonder, is an American singer, songwriter, musician and record producer. He is a multi0-instrumentalist best known for playing the keyboards and synthesizer. He has won 25 Grammy Awards and is the only artist to have won the award with three consecutive album releases. Wonder has been blind since shortly after birth.
If you have no road map, you have to create your own.  – Jacqueline Woodson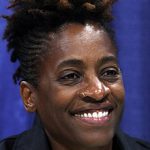 Jacqueline Woodson (1963-) African American writer, Newbury Award winner, Young Peoples Poet Laureate 2015-2017, National ambassador for young people's literature, MacArthur Fellow 2020. Author of Red at the Bone and Brown Girl Dreaming among others.
A single seed can turn into a forest. A single heart can transform a nation. – Bryan Thao Worra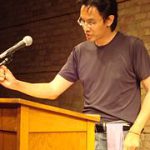 Bryan Thao Worra (1973-) Laotian American writer. His books include On The Other Side Of The Eye, Touching Detonations, Winter Ink, Barrow and The Tuk Tuk Diaries: My Dinner With Cluster Bombs. Worra served as a consulting contractor with the Minnesota History Center, the Council on Asian Pacific Minnesotans and the Minnesota Humanities Commission, he is an active professional member of the Horror Writer Association and president of the Science Fiction Poetry Association.
A man who stands for nothing will fall for anything.  –Malcolm X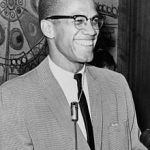 Malcolm X (1925-1965) an American Muslim minister and human rights activist who was a popular figure during the civil rights movement. He is best known for his time spent as a vocal spokesman for the Nation of Isla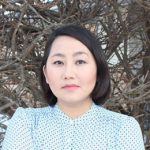 Kao Kalia Yang (1980-) A Hmong American writer and author of The Latehomecomer: A Hmong Family Memoir and The Song Poet from Metropolitan Press. Her work has appeared in the Paj Ntaub Voice Hmong literary journal, "Waterstone~Review," and other publications. She is a contributing writer to On Being's Public Theology Reimagined blog.  Additionally, Yang wrote the lyric documentary, The Place Where We Were Born. Yang currently resides in St. Paul, Minnesota.
Sometimes a fight you cannot win is still worth fighting. – Gene Luen Yang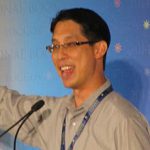 Gene Luen Yang (1973-) American cartoonist. His book American Born Chinese became the first graphic novel to be nominated for a National Book Award and the first to win the American Library Association's Printz Award. He is a frequent lecturer on the subjects of graphic novels and comics, at comic book conventions and universities, schools, and libraries.