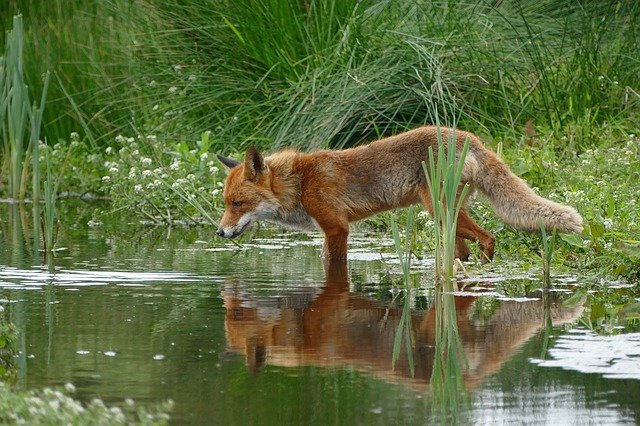 Keep your eye out – you may see a fox this winter! Also keep your eye out for great programs and activities from the Stratford Library. We will get through January together!
Phonics Parade – Grab 'n' Go Kit.
Sign up then pick up a fun activity – this one is a fun, rhyming game! Register.
Coding Club Ages 7 to 12. Watch a Scratch computer coding demonstration that you can try on your own, then enjoy a fun coding or logic based game that we play all together. Register.
Baby Lapsit. Live, online Zoom storytime for babies up to age 2 with a caregiver. Register.
Homework Help. Thursday nights at 6:30 pm. Grades K to 5 can receive homework tutoring from teen volunteers. Please bring homework to the Zoom. Register.
DIY Storytime. Check out the kids page (right here!) for virtual storytimes you can enjoy whenever is convenient. January 9 is "Animals Dress Up" and January 16 is "Penguins."
Toddler Time. Monday, January 11 at 10:30 am. Ages 1-2 with a caregiver on Zoom. Register.
Astronomy Club – Constellation Challenge. A short presentation on constellations on Zoom, then, we encourage you to head outside during January to find as many constellations as you and your grown up can! A small grab 'n' go is available to help you get started. Register. 
Preschool Storytime. Dinorumpus! Tuesday at 10:30 am on Zoom. Ages 3 to 5. Register. 
Check out our Events Calendar for more events and our Take the Library to your Child week of fun in early February!