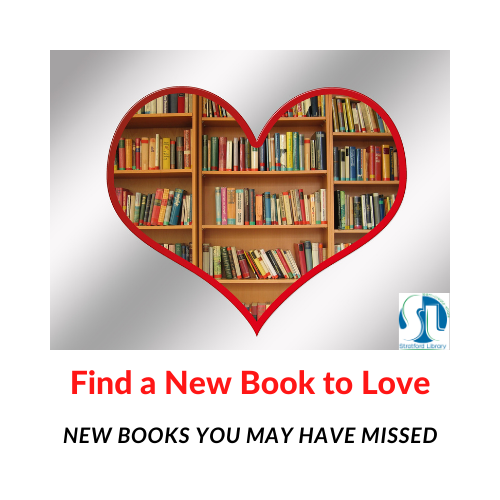 FANTASY NOVELS
Mythical beasts and magical creatures.
Strange lands and alternate realities.
Epic battles between good and evil forces.
Fantastic quests and adventures.
Get lost in another world with these incredible books.
Come to the Stratford Library Children's Department and check out a new FANTASY NOVEL you may have missed!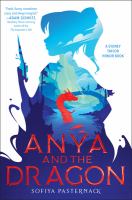 Anya and the Dragon by Sofiya Pasternack (J Pasternack)
In an alternate ninth century, twelve-year-old Anya and a new friend face a Viking and a Tsar to protect the water dragon that saved her life.
Emily Windsnap and the Falls of Forgotten Island (Emily Windsnap #7) by Liz Kessler (J Kessler)
While on vacation, Emily finds herself swept up in an ancient prophecy.
The Girl Who Speaks Bear by Sophie Anderson (J Anderson)
Discovered in a bear cave as a baby, Yanka dreams of knowing who she really is. When she wakes up one morning to find her legs have become bear legs, she must travel into the forest to discover the truth about her past.
The Girl Who Sailed the Stars by Matilda Woods (J Woods)
Oona stows away on her father's ship headed to the far North, where she faces magical creatures, adventure, and danger.
Marigold Star by Elise Primavera (J Primavera)
When a girl from a magical realm accidentally send herself to the human world, she has to make friends with human children to find her way home.
The Mystwick School of Musicraft by Jessica Khoury (J Khoury)
Twelve-year-old Amelia jumps at the opportunity to attend a magical music school, hoping to become an advanced spellworker like her deceased mother.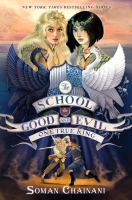 One True King (The School for Good and Evil #6) by Soman Chainani (J Chainani)
Sophie and Agatha's story comes to a dramatic conclusion in this final series installment as Camelot's crown and the fate of the Endless Woods are up for grabs.
The Princess Who Flew with Dragons by Stephanie Burgis) (J Burgis)
Princess Sofia of Drachenheim reluctantly agrees to visit the kingdom city of Villene with her dragon friend, Jasper.
Quintessence by Jess Redman (J Redman)
Middle-schooler Alma Lucas goes on a quest to return a fallen star to the sky and along the way discovers friendship, magic, and the strength of her own soul.
Return of the Thief (Queen's Thief #6) by Megan Whalen Turner (J Turner)
In this series conclusion, high king Eugenides must protect the Lesser Peninsula from an invasion by treacherous Baron Erondites and the ruthless Mede empire.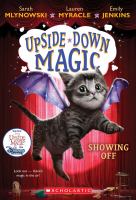 Showing Off (Upside-Down Magic #3) by Sarah Mlynowski, Lauren Myracle, & Ellen Jenkins (J Mlynowski)
Everyone at the Dunwiddle Magic School has uncontrollable magic problems. Maybe
having a talent show is not a great idea.
A Tale of Magic (Prequel to The Land of Stories series) by Chris Colfer (J Colfer)
Brystal Evergreen opposes her kingdom's repression of women, but Madame Weatherberry invites her to a school where she hopes to change the world's perception of magic.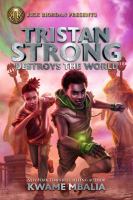 Tristan Strong Destroys the World (Tristan Strong #2) by Kwame Mbalia (J Mbalia)
Tristan must return to Alke and enlist the help of African gods and black folktale heroes when Nana is abducted from the Strong family farm in Alabama.
Veil of Shadows (Warriors: The Broken Code) by Erin Hunter (J Hunter)
With an impostor leading ThunderClan, a small group of cats must find a way to expose the truth and return ThunderClan's rightful leader to power. Otherwise, a clan war may ensue.
When You Trap a Tiger by Tae Keller (J Keller)
Lily traps a tiger from Korean folklore and makes a deal with him to heal her sick grandmother.
See the entire list and place some holds!