This week's animal pic is a koala in honor of our recent program on Bindi Irwin and her animal rescue efforts. Bindi and her family are amazing, our modern day helping heroes! Readers are heroes, too! Congratulations to Julianne, Mikey, and Sienna who have won weekly reading prizes in our random drawing. Keep reading everyone! Sign up for summer reading on our website. 
Monday at 10:30 am.
Toddler Time for ages 0-2. Join us for songs, rhymes, and pre-literacy activities. You are your child's best teacher! Register. 
Monday at 6
LEGO Challenge. Ages 5-12. Join Miss Melissa for a fun building challenge. You'll need LEGOs to participate. Register.
Tuesday at 5
NEW Books Club. Grades 4-6. Learn about new books, and find out how to reserve them for check out. Register.
Wednesday at 10:30 am
Family Yoga. Ages 10+ – younger children accompanied (online!) by a grown-up. Register.
Wednesday at 2 pm
Draw with Josie. Ages 6-12. We'll be drawing Nintendo's legendary Mario character! Register. 
Friday at 10:30 am.
Friday Fun Storytime. Ages 1 to 5. Stories and songs.  Register.
And Coming Up, Register Now For…
Tuesday, July 28
Science Craft. Register for 10:30 am with ages 3-6. Register for 2:30 pm for ages 7-12. This craft includes a free grab-n-go pick up kit. After registering, pick up your kit when the Library is open (Check our website for info about open hours beginning 7/20).
Mad Science Performance. Thursday, July 30, 4:30 pm. See a live, online science show and learn about static electricity and plasma. Grades 2-5. Register.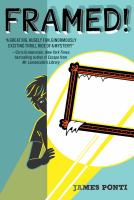 Nutmeg Book Group with Free Book Kit! Discuss the 2020 Nutmeg Book Award title "Framed" by James Ponti. The first ten children to register will receive free copies of the book and fun goodies available during Library open hours (See the website for info on open hours beginning 7/20). During our discussion, we'll also play a fun mystery game. Courtesy of the Carol Pieper Memorial Fund. Register.