The leaves are falling! Turn around, and there will be more to rake! Despite some chilly mornings, the weather hasn't truly turned, and it seems we'll have at least one more week of fine weather to enjoy outdoor activities.
Speaking of activities, the Library has many for you to enjoy! Check out what's happening soon for kids and families.
Programs on Zoom
Toddler Time
This Monday at 10:30 am. Ages 1 and 2. Songs and rhymes.
Register
Preschool Storytime for ages 3 to 5.
Tuesday at 10:30 am Register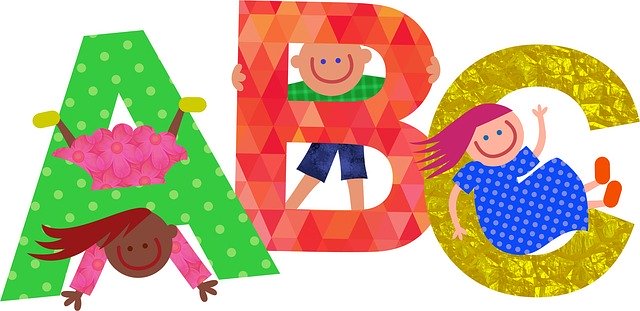 Alphabet Parade
Wednesdays at 3:30 – ages 4-6. We'll march through the alphabet, one letter each week. This is a short, 15 minute program on Zoom. This week's letter is K. Register
Phonics Parade
Wednesdays at 4 pm. Ages 5-8. This is a short program in which we'll play silly games that explore sounds within words, writing, and sight words. Register for October 14. 
Thursday, October 15 at 10:30 am
Baby Lapsit for ages 0-1. Register
Thursday, October 15 at 6:30 pm
Homework Helpers online for grades K-6. Help in math, reading, spelling, and science. Register. 
Saturday, October 17
DIY Storytime – Apples
Check out our website for a storytime to enjoy anytime at www.stratfordlibrary.org/kids. New storytimes posted on Saturdays.
Monday, October 19 at 4 pm
Coding Club
Ages 7-12. Watch a Scratch coding project that you can try on your own, then participate in a group activity that might include hieroglyphs, made-up languages, tongue-twisters and more. Register.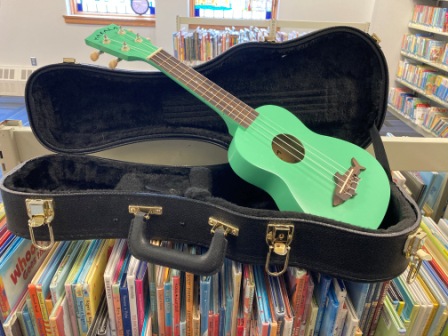 Check out a ukulele from the Library! They are located in the picture book area above the easy reader books. They check out for 3 weeks – see how you like this small, light instrument that's a little easier to learn than the guitar!