"Our collective experience has shown that when women have the power to make their own choices, good things happen."
— Madeleine Albright
Women's History Month is a celebration of women's contributions to history, culture and society and has been observed annually in the month of March in the United States since 1987. Women's History Month 2023 will take place from Wednesday, March 1 – Friday, March 31, 2023.
CLICK HERE for more information on ways to honor the month.
MARCH PROGRAMS
BOOKS:
Monday Morning Buzz
Monday, March 6 | 11am | Lovell Room
Stop in to hear what's new, what's hot, and what books are creating a buzz! Staff will lead an informal discussion of books, movies and more. Share what you're reading and watching and hear from others!
Little Gems Book Discussion
Wednesday, March 8 | 11am | Lovell Room
We will discuss "Sweet Bean Paste" by Durian Sukegawa, a short, quietly poignant novel. In Japan, Sentaro, whose life has not turned out as anticipated, makes pastry filled with sweet bean paste in a small shop. One day, the mysterious Tokue answers a "Help Wanted" notice, and as she begins to share her many years of cooking expertise with Sentaro, she also shares life lessons.
Copies of the book are available at the Checkout Desk. Also available as downloadable ebook or eaudio through the Hoopla app with your Stratford Library card.
Books on Tap
Books, Brews, and Bantor
Tuesday, March 28 | 7pm to settle, 7:30pm to talk
Join us at the Oar and Oak restaurant located at 2385 Main St, Stratford, CT.
We will be discussing "In Love: a memoir of love and loss" by Amy Bloom. In this heartbreaking and surprising memoir, Bloom sheds light on a part of life we so often shy away from discussing—its ending. Written in Bloom's captivating, insightful voice and with her trademark wit and candor, In Love is an unforgettable portrait of a beautiful marriage, and a boundary-defying love.
Copies available at the Check-Out Desk.
Books Over Coffee: BLACK CAKE by Charmaine Wilkerson
Wednesday, March 29 | noon | Lovell Room

SPECIAL FOR "WOMEN'S HISTORY MONTH"!
ONE OF THE BEST BOOKS OF THE YEAR: Oprah Daily, NPR, PopSugar, Book Riot, She Reads
Charmaine Wilkerson's debut novel is a story of how the inheritance of betrayals, secrets, memories, and even names can shape relationships and history. Deeply evocative and beautifully written, Black Cake is an extraordinary journey through the life of a family changed forever by the choices of its matriarch.
Copies available at the Check-Out Desk.
CRAFTS:
Knit Wits
Wednesdays, March 1, 15, 29 | 6pm | Lovell Room
Join the library's drop-in knitting program! Also crochet! Make new friends, get tips and share ideas while working on your own projects. Held every other Wednesday evening 6:00-7:30pm.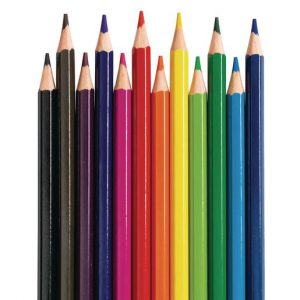 Coloring & Coffee
Monday, March 6 | 6pm | Lovell Room
Friday, March 10 & 24 | 11am | Board Room
Don't let stress get you down! Try coloring for adults! Coloring has many benefits including helping you to focus and de-stress. Stop in and give it a try. The Library will supply coloring pages, colored pencils and markers, plus coffee and tea. You are welcome to bring your own supplies too.
MOVIE:
Monday Matinees: SHE SAID
Monday, March 13 | 12 noon | Lovell Room
SPECIAL FOR "WOMEN'S HISTORY MONTH'!
Two-time Academy Award® nominee Carey Mulligan (Promising Young Woman, An Education) and Zoe Kazan (The Plot Against America limited series, The Big Sick) star as New York Times reporters Megan Twohey and Jodi Kantor, who together broke one of the most important stories in a generation–a story that helped propel the #Metoo movement, shattered decades of silence around the subject of sexual assault in Hollywood and altered American culture forever.
ACTIVITIES:
Board Game Night 
Thursday, March 9 | 6pm | Lovell Room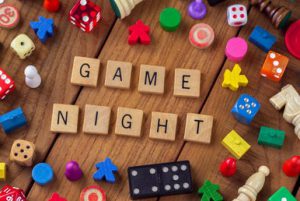 Looking for something fun to do? Grab your friends or family and join us for an evening of board games and fun! We will have a variety of games for you to enjoy and snacks!
Please let us know if you plan to come by registering.
This program is for ages 12 and up.
TALKS:
Sunday Afternoon Talks: "Early Voting in CT – What Does it Mean?" with Lou Decilio & Jim Simon
Sunday, March 19 | 2 -3:30pm | Lovell Room
Sunday Afternoon Talks: Stratford Historical Society "Memoirs" Event
Sunday, March 26 | 2-4pm | Lovell Room
Nancy Kessler, CEO and founder of Memoirs Plus, will present stories and words of wisdom from "living historians" for whom she has written memoirs.
Play It Again Square One: Agnes of God
Tuesday, March 28 | 2pm | Lovell Room
Join director and cast members from the Square One Theatre Company's recent production of AGNES OF GOD to discuss the play and ask questions.
Free and open to the public.