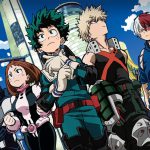 Anime Holiday Schedule
Anime Club will meet this Wednesday November 27th at 4 pm.  Grades 6 thru 12 are invited.
The library will be closing at exactly 5 pm on Wednesday for the Thanksgiving Holiday.  Please make sure you arrange for your rides to pick up by 5 pm.   The library will reopen on Friday November 29th at 10 am.
Happy Thanksgiving from the Teen Department!