APRIL IS . . .
Earth Month
Earth Month takes place during April every year. It's a time to raise environmental awareness and create consciousness around the issues that affect mother nature during this time of crisis.
Learn more about Earth Day events and activities in our area, and what you can do to make a difference!
Financial Literacy Month
National Financial Literacy month is recognized each year in April to raise public awareness of the importance of financial literacy and maintaining smart money management habits. Learn more about what you can do to get smart about your money!
CLICK HERE  for information on more financial topics and financial literacy reading suggestions. 
APRIL PROGRAMS
ACTIVITIES:
Pamper ALL Pets
Saturday, April 1 | 11am-1pm | Lovell Room
Join us to make homemade dog biscuits and catnip filled cat toys. We'll donate half of everything we make to the pets in need at the Stratford Animal Rescue Society and the other half you can bring home to your own fur babies!
For this craft registration is required.
Basic Genealogy with Sarah Greenberg
Monday, April 10 | 4-6pm | Lovell Room
Self-taught Genealogist/Lecturer Sarah Greenberg will start you on the path to discovering your family tree. As an added bonus there will be one hour of four 15 minute 1 on 1 sessions.
Limited Seating! Registration Required
Free and open to the public!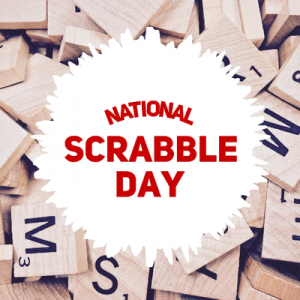 uCreate: Tabletop Gaming – Scrabble Night
Thursday, April 13 | 6-7:30pm | Lovell Room
Calling all logophiles and wordsmiths! Celebrate Nat'l Scrabble Day with an all-ages Scrabble night, featuring Classic Scrabble, GIANT Scrabble, Tile Lock Scrabble, & Scrabble Junior! All skill levels welcome. Anyone 12 & under must be accompanied by a parent/guardian (who should also register).


BOOKS:
Monday Morning Buzz
Monday, April 3 | 11am | Lovell Room
Stop in to hear what's new, what's hot, and what books are creating a buzz! Staff will lead an informal discussion of books, movies and more. Share what you're reading and watching and hear from others!
Books Over Coffee: THE MEASURE by Nikki Erhlich
Wednesday, April 28 | noon | Lovell Room
New York Times Bestseller, The Read With Jenna Today Show Book Club Pick!
When every person, all over the globe, receives a small wooden box bearing the same inscription and a single piece of string inside, world is thrown into a collective frenzy, in this novel told through multiple perspectives that introduces an unforgettable cast of characters.
Copies available at the Check-Out Desk.
CRAFTS:
Knit Wits
Wednesdays, April 12 & 26 | 6pm | Lovell Room
Join the library's drop-in knitting program! Also crochet! Make new friends, get tips and share ideas while working on your own projects.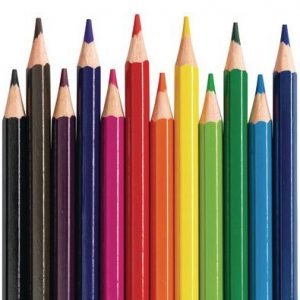 Held every other Wednesday evening 6:00-7:30pm.
Coloring & Coffee
Monday, April 3 | 6pm | Lovell Room
Friday, April 14 & 28  | 11am | Board Room
Don't let stress get you down! Try coloring for adults! Coloring has many benefits including helping you to focus and de-stress. Stop in and give it a try. The Library will supply coloring pages, colored pencils and markers, plus coffee and tea. You are welcome to bring your own supplies too.

JOB-SEEKERS:
Resume Workshop on the Career Coach
Wednesday, April 19 | 10am-12noon & 1-3pm | Career Coach Bus
Make Your Resume Shine & Position Yourself to Stand Out in the Crowd of Job-Seekers!

MOVIE:
Monday Matinees: THE BANSHEES OF INISHERIN
Monday, April 10 | 12 noon | Lovell Room
Set on a remote island off the west coast of Ireland, THE BANSHEES OF INISHERIN follows lifelong friends Pádraic and Colm, who find themselves at an impasse when Colm unexpectedly puts an end to their friendship.
R, 109 minutes

MUSIC:
THE REAL ELVIS!
Sunday, April 30 | 2-3pm | Lovell Room
Who was Elvis? The Heartthrob? The Scandalous "Elvis The Pelvis"? The Movie Star? Or… a consummate musician who synthesized all the streams of American Music to create a sound unlike any other. The band Nina Et cetera will explore Elvis's roots and branches in the Blues, Gospel, Country, Rock and Roll and the genre he defined, Rockabilly.

TALKS: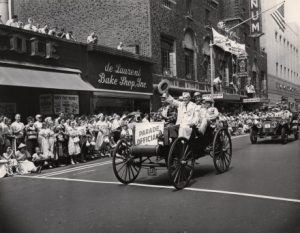 Sunday Afternoon Talks: "ReVisit Bridgeport – Photographs by Ed Brinsko
Sunday, April 2 | 2-4pm | Lovell Room
Guest speakers Jay Misencik & Geralene Valentine with Mike Daly, former Editorial Page Editor of The Connecticut Post, will talk about Ed Brinsko's photos and newspaper career. Ed's photography collection has images that are important to Bridgeport's history. A  life-long Bridgeport resident, Brinsko's career with the Post Publishing Company spanned 43 years.
Zoom Webinar: MEDICARE 101
Monday, April 11 | 6-8pm | online
Are you currently enrolled in Medicare? Will you be turning 65 over the next year or two? Learn about eligibility, how and when to enroll, when you can make changes, and the insurance options available to you.
Please self-register, with your first name only, at one of the following links:
Tuesday, April 11, 2023, 6:00 to 8:00 PM Eastern Time:https://bit.ly/3Z4uCmz
After registering, you will receive a confirmation email containing information about joining the webinar.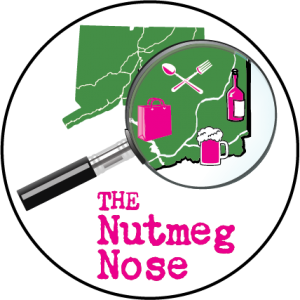 Connecticut Wineries with "The Nutmeg Nose"
Monday, April 24 | 6:30-8pm | Lovell Room
Take a virtual ride through Connecticut's wine country and learn about our state's 40+ wineries. Our wine guide is Michelle Griffis, an enthusiast of Connecticut's wineries, nicknamed by friends as "The Nutmeg Nose." Michelle will discuss the array of fantastic, award-winning wineries here in our state.
Registration is required.
This program is funded by the Guillaine Dale Memorial.
THEATRE:
THE BOOK OF WILL
Friday, April 21 | 7-9pm | Lovel Room
Saturday, April 22 & Sunday, April 23 | 2-4pm | Lovell Room
THE BOOK OF WILL by Lauren Gunderson.
Produced by the Stratford Library and Hudson Shakespeare Company honoring the 400th anniversary of Shakespeare's First Folio.
Performances run April 21 at 7 pm and April 22 and 23 at 2 pm at the Stratford Library Lovell Room.
Registration is required.