SPECIAL EVENTS: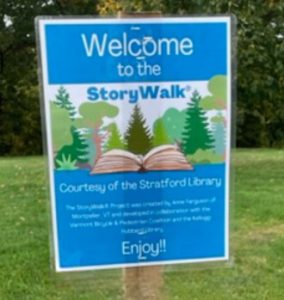 This summer's Storywalk finishes up in August at Boothe Park. The StoryWalk will be at the Veterans Museum during the week of August 7-13. Stop by to read the book as you walk along.  And be sure to register for the Main Event on August 12!
STRATFORD VETERANS MUSEUM STORYWALK
August 7 – 13 | Boothe Park

Main Event Special presentation by Veteran Bob Mastroni
Saturday,  August 12 | 1pm
A celebration of Stratford Veterans who have served our country honorably in war and in peace. Register here.
Beginning July 24 through August
Stop by the Reference area (in the room with all the computers) to admire the miniature paintings that were created by local all-age artists at our mini art programs.
BOOKS:
Monday Morning Buzz
Monday, August 7 | 11am | Lovell Room
Stop in to hear what's new, what's hot, and what books are creating a buzz! Staff will lead an informal discussion of books, movies and more. Share what you're reading and watching and hear from others!
Books on Tap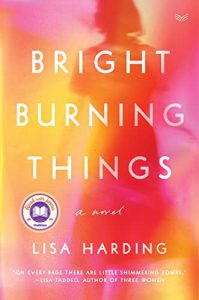 Books, Brews, and Bantor
Tuesday, June 20 | 7pm to settle, 7:30pm to talk
Join us at the Oar and Oak restaurant located at 2385 Main St, Stratford.
We will be discussing Bright Burning Thing by Lisa Harding.
A read with Jenna Book Club pick – an emotional tour-de-force, devastating, nuanced, and ultimately hopeful look at an addict's journey towards rehabilitation and redemption.
Copies available at the Check-Out Desk.
CREATE: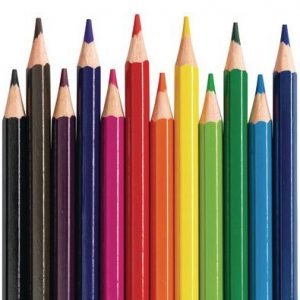 Coloring & Coffee
Monday, August 7  | 6pm | Lovell Room
Don't let stress get you down! Try coloring for adults! Coloring has many benefits including helping you to focus and de-stress. Stop in and give it a try. The Library will supply coloring pages, colored pencils and markers, plus coffee and tea. You are welcome to bring your own supplies too.
Grab & Go kit: No Bake Energy Bites
Monday, August 14 | Reference Desk
Pick up a Grab & Go Kit and learn how to make easy, healthy no-bake energy bites. We'll supply the ingredients for the basic recipe, you do the making. Want to try a different flavor combination? We'll include variations of the recipe for you to try on your own.
Kits are available at the Reference Desk while supplies last. Adults 18+
Please note: The kit contains peanut butter.
Knit Wits
Wednesdays, August 16 & 30 | 6pm | Lovell Room
Join the library's drop-in knitting program! Also crochet! Make new friends, get tips and share ideas while working on your own projects. Held every other Wednesday evening 6:00-7:30pm.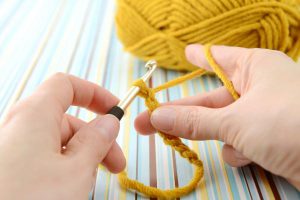 Beginners Crochet Workshop
Thursday, August 24 | 6pm | Lovell Room
Learn the basics of crochet and the stitches necessary to get started on a simple crochet project. This class is appropriate for beginners or those who need a refresher course, ages high school and up. Please bring a crochet hook and yarn. A larger crochet hook is recommended for beginners, such as a size H, I, or J. Register here.
MOVIES: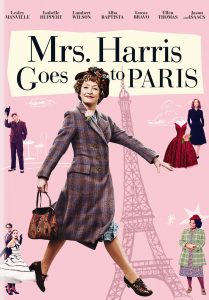 Monday Matinees: MRS. HARRIS GOES TO PARIS
Monday, August 14 | 12 noon | Lovell Room
In 1950s London, a widowed cleaning lady falls madly in love with a couture Dior dress, deciding she must have one of her own. After working to raise the funds to pursue her dream, she embarks on an adventure to Paris that will change not only her own outlook, but the very future of the House of Dior. Lesley Manville stars in this delightful comedy.
PG, 115 minutes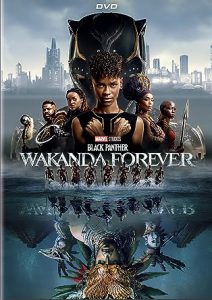 Monday Matinees: BLACK PANTHER: WAKANDA FOREVER
Monday August 28 | 12 noon | Lovell Room
In Marvel Studios' "Black Panther: Wakanda Forever," Queen Ramonda (Angela Bassett), Shuri (Letitia Wright), M'Baku (Winston Duke), Okoye (Danai Gurira) and the Dora Milaje (including Florence Kasumba), fight to protect their nation from intervening world powers in the wake of King T'Challa's death. Banding together with War Dog Nakia and Everett Ross, the heroes strive to forge a new path.
PG-13, 161 minutes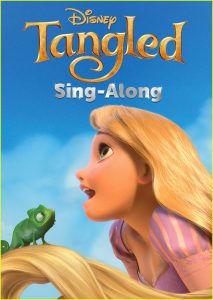 Sing-A-Long Movie: Tangled
Tuesday, August 22 | 6pm | Lovell Room
Come and join us for an evening filled with fun! We will watch Disney's Tangled and sing along! Belt out "I See the Light" or "Mother Knows Best". Don't know the words? We will have them for you.
When the kingdom's most-wanted bandit, Flynn Rider, hides in a convenient tower, he immediately becomes a captive of Rapunzel, the spire's longtime resident. Crowned with 70 feet of magical golden hair, she has been locked away for years and desperately wants freedom. The feisty teenager strikes a deal with Flynn, and together they begin a whirlwind adventure.
All ages are welcome. Snacks provided (you can bring your own too). Singing is encouraged but it is okay to just watch! Register here.