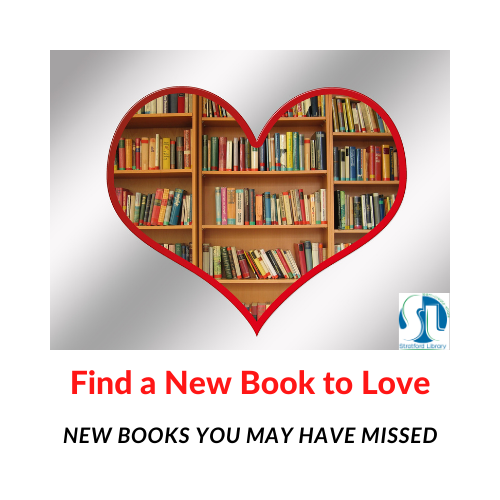 SCHOOL STORIES
New teachers and students.
Friendships and bullies.
School projects and life lessons.
Public, prep, elementary, middle, and even magic schools – these stories will introduce you to memorable characters dealing with real and fantastic academic dilemmas.
Come to the Stratford Library Children's Department and check out a new SCHOOL STORY you may have missed!
Black Brother Black Brother by Jewell Parker Rhodes (J Rhodes)
Donte is one of the few Black boys at an elite prep school. When he is unjustly suspended, he studies fencing at a local youth center and learns to fight for justice against racism.
The Boy at the Back of the Class by Onjali Q. Raúf (J Raúf)
Everyone in Mrs. Khan's class is curious about the newcomer, a Syrian refugee named Ahmet, who never smiles and doesn't talk much.
Class Act by Jerry Craft (J Comic Class Act)
A companion book to the award-winning graphic novel New Kid. 8th grader Drew works hard to feel accepted at Riverdale Academy Day School.
Operation: Hat Heist! (Middle School Misadventures) by Jason Platt (J Comic Middle School)
When Newell's very special hat is taken away at school, he and his most talented friends concoct the perfect plan to get it back. (Graphic Novel.)
Hope: Project Middle School by Alyssa Milano (J Milano)
11-year-old Hope Roberts loves swimming, comic books, and her two rescue dogs. But middle school is a project she can't seem to get right.
Middle School Queen Martin McLean by Alyssa Zaczek (J Zaczek)
Martin McLean struggles to find his voice—and his inner diva—as he navigates friendship, family, first crushes, and a whole lot of glitter.
Rule the School (Mr. Bambuckle) by Tim Harris (J Harris)
The students of Blue Valley School are delighted by the new teacher, who's a little wacky and knows how to make learning fun. But not everybody agrees with his unique teaching methods.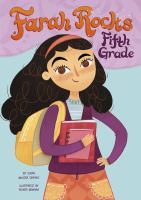 Farah Rocks Fifth Grade by Susan Muaddi Darraj (J Darraj)
When a new girl starts tormenting Farah and her younger brother, Samir, she decides she cannot leave Samir to face the bully alone.
Itch by Polly Farquhar (J Farquhar)
Sixth-grader Isaac "Itch" Fitch strives to fit in, but everything seems to be going wrong, even before a school lunch trade sends his best friend, Sydney, to the hospital.
Meena Meets Her Match by Karla Manternach (J Manternach)
Meena deals with the challenges of school, family, friendships, and living with epilepsy.
The Mystwick School of Musicraft by Jessica Khoury (J Khoury)
Twelve-year-old Amelia jumps at the opportunity to attend a boarding school and learn how to use music to create magic, hoping to become an advanced magic user like her deceased mother.
The Next Great Paulie Fink by Ali Benjamin (J Benjamin)
Being the new kid at school isn't easy, especially when you have to follow in the footsteps of a legendary classroom prankster.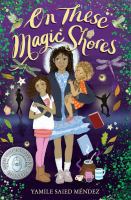 On These Magic Shores by Yamile Saied Mendez (J Mendez)
Minnie has to care for her younger sisters, hide that their mother is missing, and prepare for her school's production of Peter Pan.
One True King (The School for Good and Evil #6) by Soman Chainani (J Chainani)
The tale of Sophie and Agatha comes to a dramatic conclusion in this final installment as Camelot's crown and the fate of the Endless Woods are up for grabs.
Shine! by J.J. & Chris Grabenstein (J Grabenstein)
When Piper's father is hired by Chumley Prep, a school where every student seems to be the best at everything, she gets the chance to compete for the prestigious Excelsior Award.
Showing Off (Upside-Down Magic #3) by Sarah Mlynowski, Lauren Myracle, & Ellen Jenkins (J Mlynowski)
Everyone at the Dunwiddle Magic School has uncontrollable magic problems. Maybe having a talent show is not a great idea.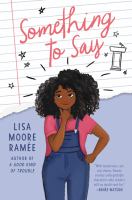 Something to Say by Lisa Moore Ramée (J Ramée)
The new student at school seems determined to be Jenae's friend. But when they are paired up for a class debate, Jenae knows this friendship has an expiration date.
Wayside School Beneath the Cloud of Doom (Wayside School #4) by Loius Sachar (J Sachar)
Everyone is scrambling to prepare for the all-important Ultimate Test. Meanwhile, a mysterious Cloud of Doom looms above Wayside School.
Wink by Rob Harrell (J Harrell)
After being diagnosed with a rare eye cancer, Ross discovers how music, art, and true friends can help him survive both treatment and middle school.
Winterborne Home for Vengeance or Valor by Ally Carter (J Carter, Ally)
After years in foster care, April gets to live in a mansion where she and four other children are caught up in a mystery related to a missing heir and clues scattered throughout the mansion and its grounds.
See the whole list and place holds on favorites!